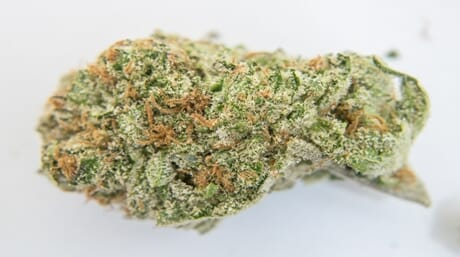 OG Kush is a classic strain. Everyone has heard of it, even people who do not use cannabis. Where does OG Kush's popularity come from? What does this strain have that other cannabis strains do not have?
OG Kush is a true classic
OG Kush is a cannabis strain that belongs to the list of classic cannabis strains. This strain has been loved for many years by many cannabis connoisseurs from all over the world. And that is not without reason.
The origin of OG Kush
Where the origin of OG Kush lies is a mystery. Connoisseurs claim that it is at least a cross between the Chemdawg plant and a male Hindu Kush plant.
But not only the origin is not clear. It is also not certain where the name comes from. Although almost everyone will say that the letters OG stand for Ocean Grown.
OG Kush is known for the aroma of pine trees. You immediately get the image of scented green pine needles. But it also has a fresh citrus flavor.
Buy our OG Kush it's a powerful strain
The high THC percentage gives a cerebral boost that stays long. This cannabis strain is also widely used by people who are looking for relief from stress.
OG Kush is a relatively easy cannabis strain to grow at home. As long as you stick to a number of easy-to-follow grow guides, actually not much can go wrong.
Do you grow indoors? Then you can assume around 225 grams of yield per square meter. Not bad, right? Suppose you grow OG Kush outside, you can expect something more, up to 300 grams per square meter.
Happy growing!
Buy our tasty O.G KUSH XTRM FEMINIZED
---
Don't forget to leave a comment below