Amsterdam Marijuana Seeds (AMS) has been around for more than 25 years. Being one of the first seed banks online, you can call us an O.G.!
About your favorite Amsterdam seed bank
Our shop started in a little apartment in Amsterdam. This was back in the day when a computer took up the space of the entire desk. I can still hear the annoying dial-in tone of the router in my head as we had to wait to connect; 1996 feels like the stone age if you look back at it today.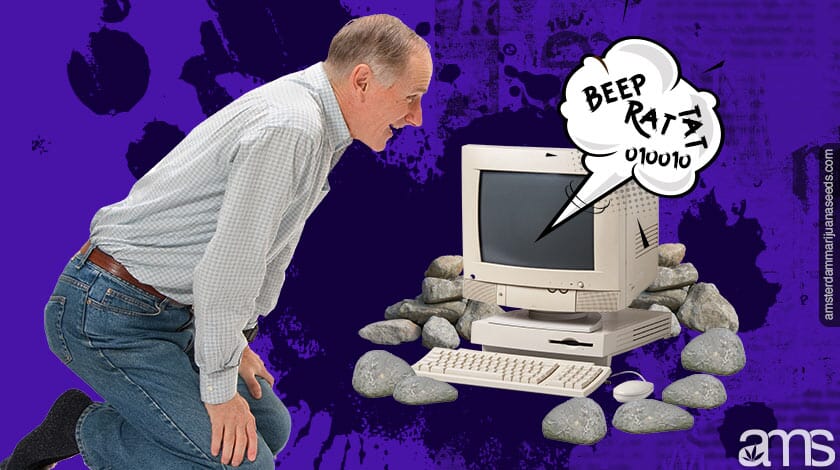 However, this is not when or where we got started with Cannabis; for that, we have to go back even further to the 80s! During that time, Amsterdam was paradise. So many good memories; our city was changing, the next generation was rising, excitement was in the air, and opportunities were all around.
In this era, frequent smokers quickly developed a taste for the finer Cannabis. As these were the beginning days, there was a lot of schwag and poor-quality weed on the market. Unable to always get the good stuff, we started growing Cannabis the traditional Dutch way. This meant taking a free room in the house, and a bit of home improvement, and a grow room! We quickly noticed that there is a learning curve, and boy did we learn, often, the hard way too.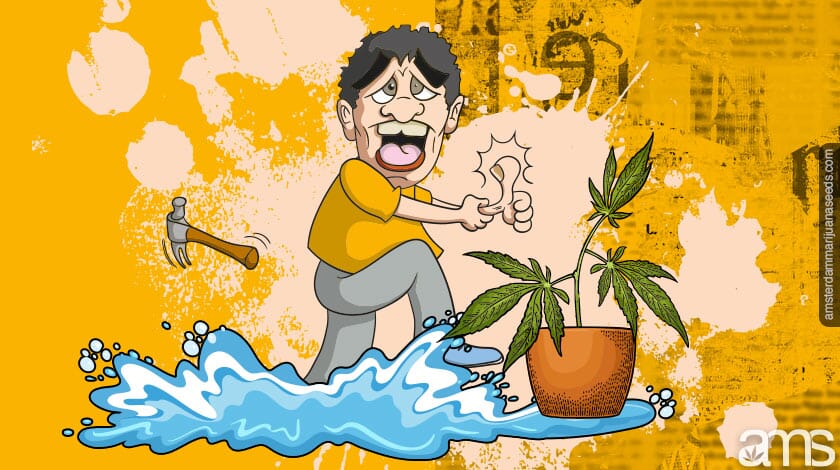 After much trial and error, when we finally got the hang of it, we were growing Premium Grade marijuana, and people started taking notice. They were asking us for it and wanted to buy from us. This was not our initial idea, as we were growing for ourselves, but we saw an opportunity.
And here we are 40 years later!
Our customers
We are not just a company for connoisseurs but also the average Joe Blow. Whether you are buying seeds for your very first grow or for your 100th, we are here to inspire our customers and support their cannabis dreams. The common point between us and all of our customers is our passion for Cannabis. Over the years, we have built relationships with our loyal customers, taking good care of them as we appreciate them just as much as they do us.
We believe in a world where everyone should have access to Cannabis, a plant that has helped humans for millennia. There have been recorded cases of cannabis use as far as 10,000 years ago! Over the years, people from all walks of life have used this powerful herb, from Bob Marley to Thomas Jefferson, and even Queen Victoria was a habitual cannabis consumer.
The more people that will grow Cannabis, the more leverage we have to demand legalization worldwide; wouldn't that be something?
AMS has always been committed to breeding only the highest quality strains to ensure our seeds are premium grade. Our strains are the final product of vigorous testing. We sell it on our site only when a strain has been proven stable and superior over a long period. We continue to test our seeds regularly to ensure the quality is up to par with our standards.
Although we add new strains to our webshop every year, they are not new to us. Behind the scenes, our Team has been curating, testing, growing, testing, and repeatedly testing these strains until we believe they have been perfected.
More than 120 cannabis strains for sale
Over the years, we have added over 100 strains to our webshop. Every one of these strains has resulted from our passion for Cannabis and the drive to be pioneers in this field. AMS strives to broaden the horizons of marijuana and to share all the incredible genetics and information for the greater good.
We do not just work with Cannabis; we are passionate about it and enthusiastic about sharing our experience. We aim to give back to the cannabis community. The amount of experience we have as a team combined is over 80 years of growth, and the knowledge we have gathered is unmeasurable. All of this we gladly share or show off, not sure which is which ;)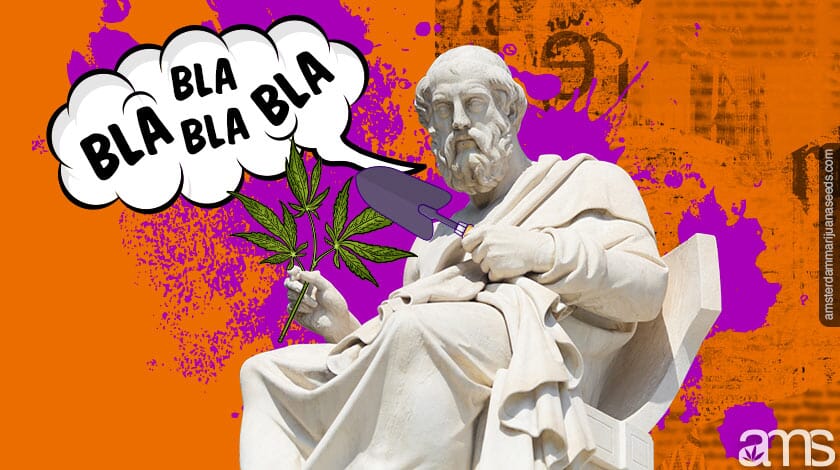 All of our team members have a connection to growing cannabis seeds; some do it themselves, others like to write about it, and others are here to judge the end product happily. Either way, all of us are highly involved in the cannabis community.
Funny side note: because of this, people know how to find us, and we listen. This is the reason we still sell male and female seeds: our regular seeds.
Regular cannabis seeds to support growers
Very few seed banks sell regular seeds as it gives the more experienced growers a chance to grow their seeds, and they fear the loss of their turnover. We look at this from a different perspective and support these growers as we see the next generation in them. Just as we breed and cultivate seeds, we do so with growers. One of our customers might become a master breeder and introduce us to their hybrid seeds.
We have several customers that turned AMS team members, and we are glad to have them! We encourage people to grow their cannabis plants, create a new hybrid, and tell us all about it!
Check out our Team at the bottom of the page so you can have a face to the name you're mailing with.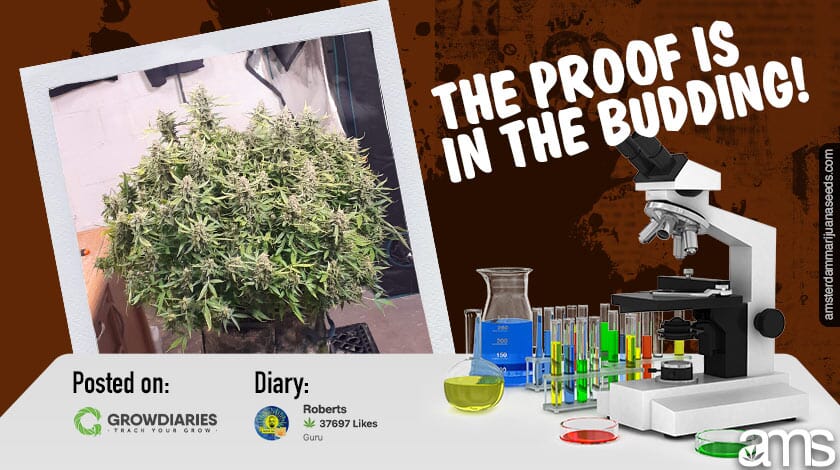 We have bundled our knowledge and created a Grow Guide , which we offer for free on our site to customers and anyone else that comes across our page. The Complete Guide for your growing process step by step. With great graphics to help with the short attention span we have these days.
It's all of this combined why we consider ourselves one of the best seed banks out there; we will let you decide if you think we are truly the best seed bank out here!
As they say, the proof is in the budding!