Regular seeds
Regular marijuana seeds are perfect if you have a passion for breeding cannabis strains. From regular seeds, you get both male and female marijuana plants. There is an extra challenge in growing regular seeds: besides yielding buds, you have to produce seeds for next years yield. For the breeder who loves to grow his own seed stock, regular strains are vital to the process.
The beginning of breeding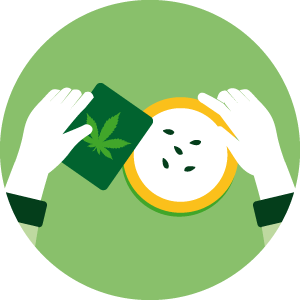 Twenty-five years ago, regular seeds were the only option in gardening marijuana strains. In the 90s, feminized seeds were introduced and ever since they conquered the marijuana industry. Of course, it's a big advantage to only plant seeds that are female. This way you can make the most out of your growing space. But if you're a breeder who loves to grow his own seed stock, regular seeds are vital.
Cross your own strain
When growing regular strains, you separate male plants from the females and collect pollen. Apply the pollen later to female plants, to breed your own unique strain. After being pollinated, the female strains produce seeds that can be collected. It's fun, but challenging too, to select the best female and male strains to cross. And be careful not to pollinate your entire crop.
Ultimate favorite regular seeds
Big Bud, Candy Kush, Cheese or White Widow: they are all names of some of our most popular regular seeds. AMS has about 50 different regular seeds and we offer over 150 various species in marijuana seed. Amongst them are many Cannabis Cup Winners, old-time favorites, and some awesome newcomers too. Use our seeds table to make a choice of what you like to breed this time.
Regular seeds: male and female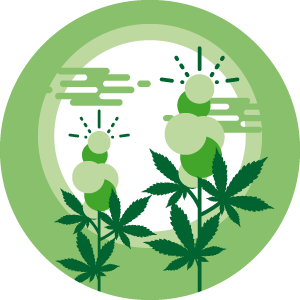 Once a regular strain is in the flowering stage it is easy to tell the difference between the male and female plant. Male seeds have teardrop shaped pods and they will be bigger than the females. The female plants grow white hairs. Amongst growers who don't mind producing male plants, regular marijuana seeds are still popular.
Excellent quality of AMS seeds
Amsterdam Marijuana Seeds (AMS) offers the finest quality in regular seed. Since decades we work with the best and most experienced breeders. They know how to develop the best marijuana seeds. Regular seeds are important for our breeders: they need them to cross and develop new high-quality strains. AMS is innovative and we work with only the best seeds. We want you to have the same excellent quality.
We deliver guaranteed worldwide
All of our products are shipped worldwide. Once you ordered your regular seeds, we send them with registered mail. That way we can guarantee your beloved seeds will be delivered to you within 14 office days. No matter where you live. And don't worry: we deliver discreet, so the curious granny next door doesn't have a clue of what kind of hobby you have.
Need help? Ask AMS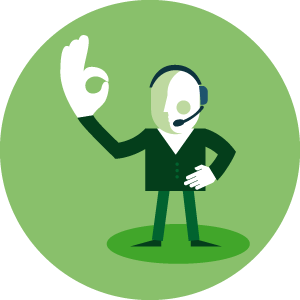 Once you received your seeds, you are ready to start growing your own strain. Whether you are experienced or not at all: if you need help, just reach out to us and we will help you right away. Our service isn't done when you have the seeds. Our goal is to help you grow strong and profitable regular strains. Email us or fill out our contact form and we'll help you out.
Excellent service
Good service, or even better: service of high quality is our priority. Find it out yourself or read the reviews on the independent review website Kiyoh. Please let us know your own experience with AMS too. We'd appreciate it.
Order regular seeds now online
Regular marijuana seeds are still a very important part of the cannabis culture. Order your seeds now online at Amsterdam Marijuana Seeds and profit from our discount. Free seeds are offered with every purchase. If you subscribe to our newsletter, you can benefit from special discounts up to 50% on selected weed seeds every week.
Popular at AMS
We have got more than 120 different kinds of marijuana seeds at AMS. Our Rainbow Kush is very popular, just like our range of cheap seeds.