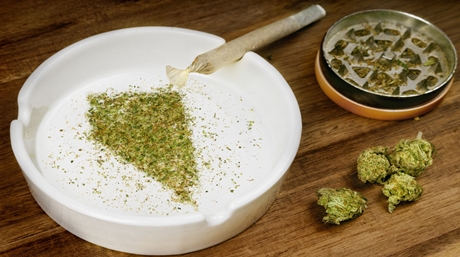 Nevada pardons 15000 people with marijuana convictions
In Nevada, more than 15,000 people previously convicted for possessing low-level marijuana has gotten a sigh of relief after the governor has resolved to pardon them unconditionally. Nevada's Board of Pardons Commissioners unanimously approved the resolution on Wednesday, 17th June 2020.
This laudable measure sees to it that there is unconditional compassion for those who had been convicted of the possession of marijuana of up to an ounce from January 1986 - January 2017. Governor Steve Sisolak (D) introduced the measure to the board last week.
According to records, 15,592 got convicted of the possession of the misdemeanor from the start of 1986 to the end of 2016, before the legalization of recreational pot in early 2017.
In a press release, the governor said, Today is a historic day for those who were convicted of what has long been considered a trivial crime and is now legal under Nevada law. Since the passage of Question 2 in 2016 and the decriminalization of possession of small amounts of marijuana, many Nevadans have had these minor offenses remain on their records, in some cases, as a felony. This resolution aims to correct that and fully restore any rights lost as a result of these convictions."
Notably, pardons do not necessarily mean that convictions have been voided. As per the board's website, "A pardon does not overturn a judgment of conviction, nor does it erase or obliterate the fact that one was once convicted of a crime".
However, some rights can be restored, thanks to a pardon. These rights include serving on a jury, owning a firearm, or even voting. Nonetheless, those eligible for the amnesty can also submit a form to have an inclusive documentation processing that reflects the relevant change of status.
In part, the board's site also says, "An unconditional pardon removes all disabilities resulting from a conviction, including the restoration of gun ownership rights".
Nevada's Attorney General, Aaron Ford (D), also applauded the measure and said, "Today we took another step toward justice by pardoning thousands of Nevadans for actions that Nevadans decided should no longer be illegal. I'm proud to work alongside Governor Sisolak to make it easier for these Nevadans to get jobs, housing, and financial aid for college. Together, we're making criminal justice reform a priority across Nevada.
Previously, (before 1st January 2017), possessing up to an ounce of marijuana in Nevada used to be a criminal act. It could be charged as a felony depending on the associated factors, gross misdemeanor, or misdemeanor.
In a closer look, Nevada governor's statement means that as per the board's resolution, those who had previously been convicted of the possession of up to an ounce of marijuana or many times for the same offense are now pardoned.
As it has also been resolved, the secretary of the board will come up with an expediting process to process documents for free and avail them online. For those who will be freed, there won't be the offering of criminal records sealing as this is outside the Pardon's Board scope.
Recently, Democratic Governors such as Jay Inslee (Washington) and J.B. Pritzker (Illinois) issued a pardon of mercies to thousands of their residents facing marijuana convictions. Nevada has followed suit, too.