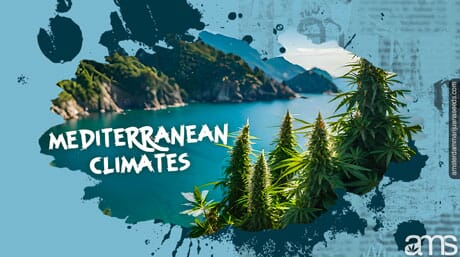 When it comes to cannabis cultivation, the importance of climate cannot be underestimated. Different strains thrive in different conditions, and if you're in the Mediterranean region, you're in luck! The warm and sunny climate of countries like Spain, Italy, Greece, France, Croatia, Monaco, Malta, and Cyprus provides the perfect environment for growing cannabis. Whether you're an experienced grower or a budding enthusiast, exploring cannabis seeds specifically suited for Mediterranean climates opens up a world of possibilities.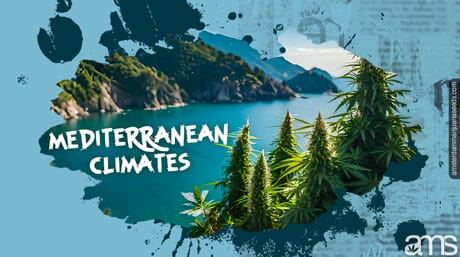 Spain: Embrace the Sun-Kissed Landscapes
In Spain, where the sun-kissed landscapes provide an ideal setting, cannabis cultivation has a rich history. The warm Mediterranean climate, with its long, hot summers and mild winters, offers an extended growing season. This allows for the cultivation of various cannabis strains, from the beloved classics to the newest hybrids.
Italy: Discover Cannabis-Friendly Regions
Italy, known for its picturesque countryside and passionate culture, also boasts a favorable climate for cannabis cultivation. With its diverse regions and microclimates, you can find the perfect spot to grow your favorite cannabis strains. From the vibrant cities to the tranquil countryside, Italy offers a cannabis-friendly environment.
Greece: Ancient History and Cannabis Cultivation
Greece, with its ancient history and breathtaking landscapes, is another Mediterranean gem for cannabis enthusiasts. The mild winters and long, sunny summers create an inviting atmosphere for cultivating a wide range of cannabis varieties. Whether you're on the mainland or the beautiful Greek islands, you'll discover a cannabis-growing paradise.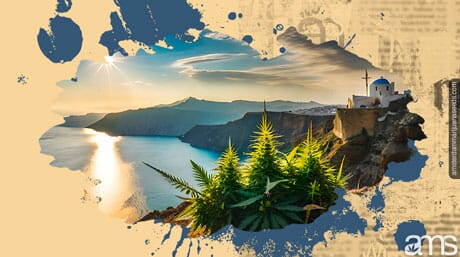 France: Tempting Temperate Mediterranean Climate
France, renowned for its wine and gastronomy, also holds its own in the world of cannabis cultivation. The temperate Mediterranean climate in the southern regions, such as Provence and the French Riviera, offers an excellent environment for growing cannabis. The combination of sunshine and fertile soil sets the stage for successful cultivation projects.
Croatia: Hidden Treasure for Cannabis Growers
Croatia, with its stunning Adriatic coastline and lush inland landscapes, is a hidden treasure for cannabis growers. The Mediterranean climate, with warm summers and mild winters, creates an ideal environment for a variety of cannabis strains. From the vibrant capital of Zagreb to the idyllic Dalmatian islands, Croatia provides ample opportunities for cannabis cultivation.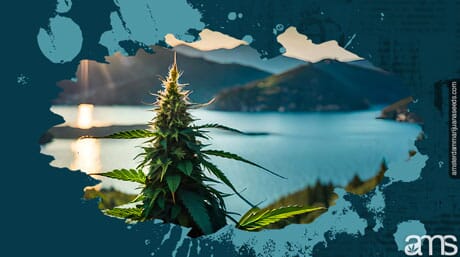 Monaco: Small but Promising
Monaco, a glamorous city-state on the French Riviera, may be small in size but offers big possibilities for cannabis cultivation. With its mild winters and warm summers, this Mediterranean paradise creates an ideal microclimate for nurturing cannabis plants. Embrace the spirit of luxury and indulge in your passion for cannabis cultivation in this exquisite destination.
Malta: Archipelago of Cannabis Growth
Malta, an archipelago in the heart of the Mediterranean Sea, is a cannabis grower's dream. The sunny and warm climate, coupled with fertile soil, creates an excellent environment for cultivating high-quality cannabis strains. Discover the beauty of this Mediterranean gem while nurturing your cannabis plants under the golden Maltese sun.
Cyprus: Island of Cannabis Wonder
Cyprus, an island of beauty and ancient history, completes our journey through Mediterranean cannabis cultivation. The island's warm and sunny climate, with mild winters and long summers, fosters the growth of various cannabis strains. Explore the cultural wonders of Cyprus while tending to your cannabis garden in this idyllic setting.
As a happy hippie and devoted cannabis grower, I can assure you that the Mediterranean climate offers an abundance of opportunities to cultivate cannabis. Whether you're seeking relaxation, creativity, or medicinal benefits, growing your own cannabis in these enchanting locations is a truly fulfilling experience. Embrace the warmth, the sun, and the laid-back vibes as you nurture your plants and savor the fruits of your labor.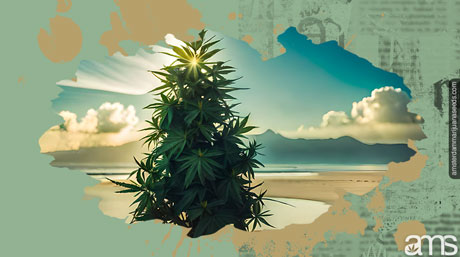 Ready to explore the diverse world of cannabis seeds for Mediterranean climates? Visit our cannabis seeds for Mediterranean climates page and start your cannabis cultivation journey today!
Remember to always respect the laws and regulations surrounding cannabis cultivation in your specific location. Happy growing and may your cannabis journey in Mediterranean climates be nothing short of extraordinary!