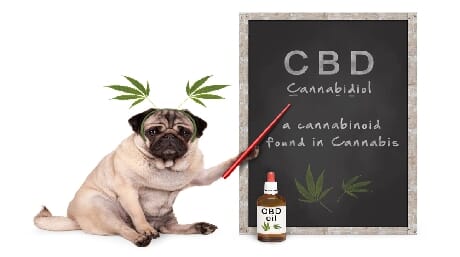 CBD (short for cannabidiol) and THC (tetrahydrocannabinol) belong to a group known as cannabinoids, and they are derived from the cannabis plant – either hemp or psychoactive cannabis (or marijuana, weed, or whatever you like to name it).
There are over 100 different cannabinoids, but CBD and THC are the most dominant substances in cannabis, making them responsible for most of the effects that marijuana is famous for.
Both CBD and THC work by interacting with the endocannabinoid system, which refers to a group of receptors in the body that regulate various physiological processes, including pain, digestion, mood, and sleep.
Cannabis is well-known for its versatility, helping people worldwide with problems like insomnia, PTSD, and pain – and it's all because these endocannabinoid receptors are involved in so many different bodily functions.
When it comes to chronic pain, there's no clear winner in the CBD versus THC debate: both have their uses. 
By far, the most notable difference between CBD and THC is that THC causes a high, while CBD does not. CBD's lack of psychoactive effects is one of the reasons it has become so popular lately.
In fact, CBD can counteract some of THC's psychoactive effects (like euphoria and anxiety). This is why high-CBD strains of cannabis are often popular for pain relief
 since they allow one to keep a clear head.
THC is also associated with more side effects than CBD, although these tend to be mild and are temporary. Some well-documented side effects of THC are dry mouth, red eyes, and hunger. Most people who use CBD report little to no side effects, with sleepiness being the most common, especially at high doses.