DREAMCATCHER REGULAR SEEDS
Indica/Sativa:

Mostly Sativa

Yield:
Climate:
THC level:
Effect:
Taste:
This product is currently sold out. We apologize for the inconvenience.
DREAMCATCHER REGULAR SEEDS
Dreamcatcher weed is one colorful and tasty fusion of Black Domina/Blueberry X Blue Chronic. This strain is one of the newest on the market, which is already one reason to grow it. Another reason is that in this strain you'll find a great combination of an indica and sativa strain, together they make the ultimate hybrid.

Dreamcatcher weed is one colorful and tasty fusion of Black Domina/Blueberry X Blue Chronic. This strain is one of the newest on the market, which is already one reason to grow it. Another reason is that in this strain you'll find a great combination of an indica and sativa strain, together they make the ultimate hybrid.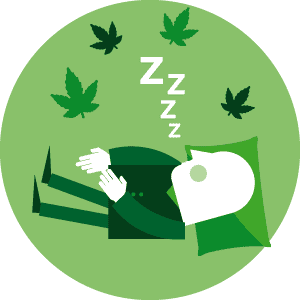 The effects of taking a puff of the Dreamcatcher marijuana are mild and actually very functional for daytime use. When you are looking for a strain that will ensure you a relaxed moment to enjoy, Dreamcatcher marijuana seeds should definitely be on your shopping list. The Dreamcatcher of Amsterdam Marijuana Seeds (AMS) is developed by our experienced growers from the Netherlands, combining blackdomina and blueberry sativa with blue chronic.
TRY DREAMCATCHER WEED SEEDS
In Dreamcatcher weed, the legendary kush flavor is mixed with tropical fruit finishing with fruity aromas. If you love citrus and berry haze with a sour undertone, you should grow this baby. Dreamcatcher weed is relatively easy to breed and it can produce an above average yield thanks to the sativa roots. Check out the Dreamcatcher strain and get inspired by all the colors of the strain.
WEED NAMED AFTER HANGING ART
Dreamcatcher was created by experienced breeders who have been working in the marijuana industry for two decades. They were specialized in creating interesting and hardy hybrids. Their original Dreamcatcher marijuana is named after the Native American hanging art pieces that are traditionally used to help people filter their visions while sleeping and this strain helps to do the same thing.
THE BEST FROM AMSTERDAM MARIJUANA SEEDS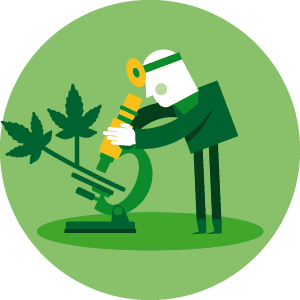 As you could read above, Dreamcatcher weed seeds from AMS are developed by our experienced Dutch growers. They are continually selecting, developing and improving all our marijuana weed seeds. We may say the marijuana seeds from the Amsterdam seed bank AMS are bursting with life. Order now our delicious nugs of Dreamcatcher and you won't regret it.
POSITIVE FEELINGS WITH DREAMCATCHER WEED
With Dreamcatcher, you will forget all your sorrows. The name says it all. Take a smoke of this special strain and the high appeases the mind by only letting good energy and positivity into your head. Smoking Dreamcatcher causes a dense body feeling that leaves you somewhere between sleep and wakefulness. A wonderful feeling that surprises you, you won't forget it for a very long time.
AMS ships to almost every corner of the world. No matter where you live, we guarantee you receive your new favorite Dreamcatcher seeds. Your order will be packed with care. Weed seeds are legal in most countries, but growing them isn't. Our packages look like regular mail, so you don't have to worry about curious people that actually can use a smoke.
PAY SAFE FOR YOUR WEED SEEDS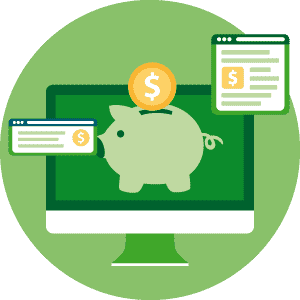 Paying is a secure process at AMS and we have several payment options. We do not state marijuana-related content on our packaging. Please, do the same on your cash and bank payments. Once you paid, we send your order with registered mail. That way we can guarantee your delivery.
ABOUT AMSTERDAM MARIJUANA SEEDS
Amsterdam Marijuana Seeds has been the best marijuana seed supplier for many satisfied customers for over 15 years. With more than 120 strains we are the most complete seed bank with regular seeds and feminized seeds, so order your Dreamcatcher weed seeds straight from the marijuana capital of the world: Amsterdam. Do you have a favorite strain or just want to try something new? Check our marijuana seed selection now.
DREAMCATCHER FOR MEDICAL USE
With some good Dreamcatcher weed, you will dream big and shine even more. Did you know that, besides the positive vibe you get from smoking this weed, the Dreamcatcher strain has some incredible medicinal potential as well? Smoking Dreamcatcher as medical marijuana will help with relief of stress and pain for several diseases. Read more about our weed seeds for medical marijuana use.
HARVEST DREAMCATCHER WEED
The Dreamcatcher seeds are perfect for growing indoors. Because she is a real good mix of a Indica and Sativa plant, she tends to grow briskly and gives you quite a production in a small grow space. Dreamcatchers can reach the height of 140 centimeters when she's fully grown. Indoors you'll be able to yield up to 600 grams per square meter. Outdoors the harvest can be even 900 grams per plant.
Growing your own Dreamcatcher marijuana is quite easy. Anyone can do it, even if you don't have any experience with gardening. A Dreamcatcher strain is a good one to start with. You can have a successful crop by following the simple directions in our Marijuana Grow Guide. By following the steps, growing a Dreamcatcher plant will be successful.
AMS WANTS SATISFIED CUSTOMERS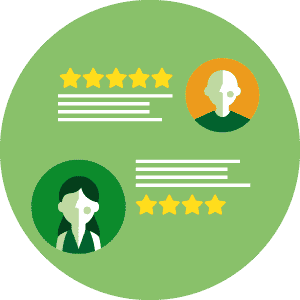 As your favorite seed bank, AMS aims to be the best supplier of high-quality weed seeds. We want to serve you with our knowledge, no matter what your expertise in growing marijuana is. We are very happy with reviews from you as our customer. For example Eric on independent review website Trustpilot: "I have been purchasing seeds from AMS and have had excellent results."
BUY DREAMCATCHER MARIJUANA SEEDS ONLINE
Picking Amsterdam Marijuana Seeds as the supplier of your weed seeds is a good choice.Choosing your seed bank is the most crucial choice you make. Because the best quality products are most important for a strain to grow out into a strong plant. We work hard to be the best Dutch seed bank. AMS offers you the best quality, price, service and expertise.
ANY QUESTIONS? PLEASE DO ASK!
When you want to know more about Dreamcatcher marijuana or maybe our other marijuana seeds, do not hesitate to ask. Our customer support team is there for you to give expert advice. Do you have great ideas for our online seed shop? Let us know. Send an email or fill out our contact form. We will get back at you within 24 hours.
ORDER DREAMCATCHER SEEDS NOW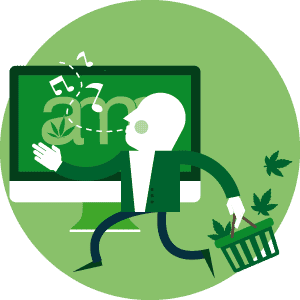 Did you become curious to the strain with the most positive energy you can imagine? Order Dreamcatcher seeds now online. You can order weed seeds per 10. Subscribe to our newsletter, so you can enjoy special discounts up to 50% on selected weed seeds every week.
Our assortment marijuana seeds is growing every day. At the moment we sell over 120 strains, like Rainbow Kush and Cappuccino 420 Feminized.
Frequently asked questions
Yes, it is, and more! Our discrete shipping is standard without extra charges! We ship worldwide with guaranteed delivery. Shipments to Australia, New Zealand, and Tasmania must be insured to qualify for guaranteed delivery.
We accept credit cards, bank transfers, bitcoins/cryptocurrency, and all cash currencies. You can choose your payment method at checkout.
Yes, we are. We have been selling and shipping seeds worldwide since 1996. Don't just take our word for it; look at our fantastic reviews! With hundreds of
verified reviews
, and over 25 years of experience, you can rest assured that we are the right seed bank for you.
Of course, we have; our team of experts have combined their knowledge and experience into our
Grow Guide
. Learn everything you need to know about cultivating cannabis, from germination to harvest!
There are a lot, but the best way to start is to decide what you would like;
Indica dominant strains are for nighttime use and will help you to relax and ease your aches and pains.
Sativa dominant strains are better for daytime use, giving you uplifting feelings and a boost in creativity.
Jason L

2019-06-03
Catching all your dreams :) Don't miss out on this....