California Skunk Regular Seeds
Indica/Sativa:

Mostly Indica

Yield:

Average Yield

Climate:
THC level:

5 - 15%

Effect:

Relaxed

Taste:

Citrus,Hash
This product is currently sold out. We apologize for the inconvenience.
California Skunk Regular Seeds
California Skunk is a fine blend of sweet orange flavored Californian strains combined with a skunky hash flavored Indica. It's an old-school classic. Skunks in California became popular back in the '80s. This California marijuana is a 60/40 percent Indica and Sativa hybrid. Looking for a versatile marijuana plant that performs well under all conditions? California seeds are what you need to grow.
PERFECT YIELDS BOTH INDOORS AND OUTDOORS
Surprisingly, the Californian Skunk strains give rise to plants that yield the same amounts of weed both indoors and outdoors. That is, up to 500gms per square meter. Here, our master breeder (Relaximo) must have gone above and beyond to make this dream a reality. The same case applies to the cannabinoid profile. Californian Skunk has moderate amounts of THC, with CBD levels being normal. Growing Californian Skunk seeds is the surest path to having medical marijuana plants in your grass farm.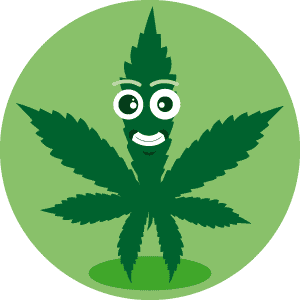 If you want to start growing marijuana, California will get you in the mood. Once you smell that sweet citrus aroma, reminiscent of orange zest, you will be curious to light this baby up. California weed treats you to an upbeat, clear-headed high when consumed in moderation. It's so much fun with these Sativa genes. Take a heavier dose and meet the Indica in California marijuana - you will feel the body high.
SKUNKS IN CALIFORNIA LOVE
Tupac and Dr. Dre already had some skunk California Love: Now let me welcome everybody to the wild, wild west, a state that's untouchable, like Eliot Ness. The track hits your eardrum like a slug to your chest. Pack a vest for your Jimmy in the city of sex, we are in that sunshine state with the bomb-ass hemp benefits. "The way California Skunk hits you is way better than being hit by a slug."
CHARACTERISTICS OF MARIJUANA CALIFORNIA
Its great taste and beautiful, colored trichomes are some of the characteristics of marijuana California. The more heavily branched specimens tend to be the big yielders. You'll easily harvest over 500 grams per square meter. The size and flowering time are typical Indica: California marijuana grows outdoors up to 1.9 meters and needs nine to ten weeks flowering before you can cut the tops.
STRONG AND RESISTANT STRAIN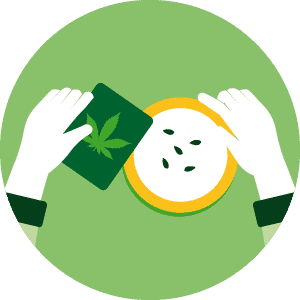 This mostly Indica California marijuana is one of the stronger skunk varieties. It's easy to grow, so if you are a starter or if you're in need to clear your head with something easy, buy California weed seeds at Amsterdam Marijuana Seeds (AMS). The good part of growing this plant is that marijuana California is a strong and very resistant plant. It's a great skunk for a great price!
POPULAR AT AMSTERDAM MARIJUANA SEEDS
At our online store, we offer more than 120 kinds of weed seeds such as regular seeds and feminized seeds. Our classic Rainbow Kush is very popular and is one of our best marijuana seeds, just like our White Widow, Big Bud, and Afghan Feminized. These strains have become indispensable, just like California Skunk. If you want to grow some unique strains, you're at the right place. Last year, we introduced ten one-of-a-kind strains from our own breeders. And we will continue to do so.
WHY BUY CALIFORNIA WEED SEEDS AT AMS?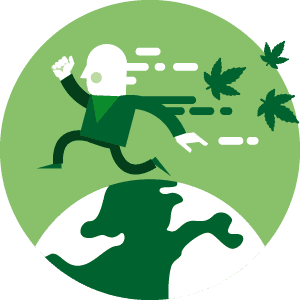 Want to buy quality marijuana seeds with guaranteed delivery almost all over the world? We welcome you to AMS. For two decades, we have always offered the best cannabis seeds for sale. Next to excellent seeds and guaranteed delivery, we offer an amazing customer experience and our personal approach to customer support. Before ordering California marijuana seeds, read our reviews on the independent review website KiyOh.
JUST A MAGICAL AND HAPPY STRAIN
One of our customers wrote to us about our marijuana California: "This strain keeps its magic. You have to see it grow, flower, and became a big girl to understand how special it is. California Skunk is about the smell, the resin, the taste, and the floating kind of hippie high that makes you want to have fun. It's a happy, easy-going, super clear, citric and oily tasted smoke."
GUARANTEED AND ANONYMOUS DELIVERY
When ordering skunk California seeds, don't be afraid of someone catching you. Our envelopes are totally anonymous, without any marijuana-related content on it. We send our seeds in a stealth package, to ensure quality during the trip to your home. The mailman is coming, so smile and wave when he arrives with your precious California weed - all the way from Amsterdam!
HOW TO PAY FOR YOUR CALIFORNIA SKUNK?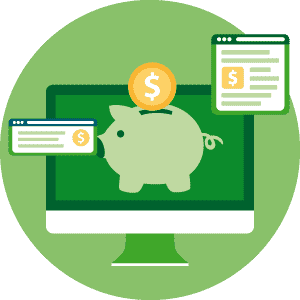 Secure processing of your payment for skunks in California is another priority for us. We have the following payment methods available: bank, credit card, Bitcoin, cash, and Western Union. Bitcoin and cash are the most anonymous. It could be that some of the payment options are disabled for some countries due to the high risk of fraud. Do you have any requests for new payment methods? Please send us a message.
It doesn't matter if you're an all-round breeder or if you're just starting out, if you have questions about California marijuana, please ask. We will always help you grow. As experienced and enthusiastic growers, we love to share our knowledge through our Marijuana Grow Guide, good ideas, and advice about our weed seeds. So order California Skunk seeds now online and experience excellent quality from A to Z.
MORE TO HARVEST WITH FERTILIZER
Promise us one thing: please give good nutrients to your beloved skunk California. With our marijuana fertilizer, you can increase your yield by almost 30%. Make sure your plants receive enough sunlight like the skunks in California and give them plenty of water every day. Good nutrients are essential for growth, root formation, and the development of a strong plant. Anything for a good harvest!
DON'T MISS THE DISCOUNT ALERT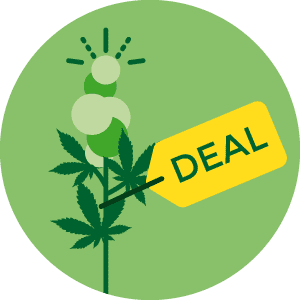 Before leaving our online store, sign up for our newsletter. Stay up-to-date about our new strains and receive our latest marijuana seed deals! Never miss out on any discounts on your favorite strains like Big Bud, AK47, and now, of course, California Skunk. With every seed order over €100 (ex shipping), you will receive free weed seeds. Don't wait any longer: order California marijuana seeds now!
At AMS we've got 120 strains of marijuana seeds with the best flavors. Enjoy classics like Rainbow Kush, White Widow, and Bonfire Feminized.
| | |
| --- | --- |
| Yield | Average Yield |
| THC Level | 5 - 15% |
| Indica / Sativa | 60% / 40% |
| Height | Average |
| Effects | Relaxed, Uplifting |
| Flavor | Citrus, Hash, Skunky |
| Flowering Time | 9 - 10 weeks |
Frequently asked questions
Yes, it is, and more! Our discrete shipping is standard without extra charges! We ship worldwide with guaranteed delivery. Shipments to Australia, New Zealand, and Tasmania must be insured to qualify for guaranteed delivery.
We accept credit cards, bank transfers, bitcoins/cryptocurrency, and all cash currencies. You can choose your payment method at checkout.
Yes, we are. We have been selling and shipping seeds worldwide since 1996. Don't just take our word for it; look at our fantastic reviews! With hundreds of
verified reviews
, and over 25 years of experience, you can rest assured that we are the right seed bank for you.
Of course, we have; our team of experts have combined their knowledge and experience into our
Grow Guide
. Learn everything you need to know about cultivating cannabis, from germination to harvest!
There are a lot, but the best way to start is to decide what you would like;
Indica dominant strains are for nighttime use and will help you to relax and ease your aches and pains.
Sativa dominant strains are better for daytime use, giving you uplifting feelings and a boost in creativity.
I.K

2019-05-23
Love this strain, no complaints at all!...