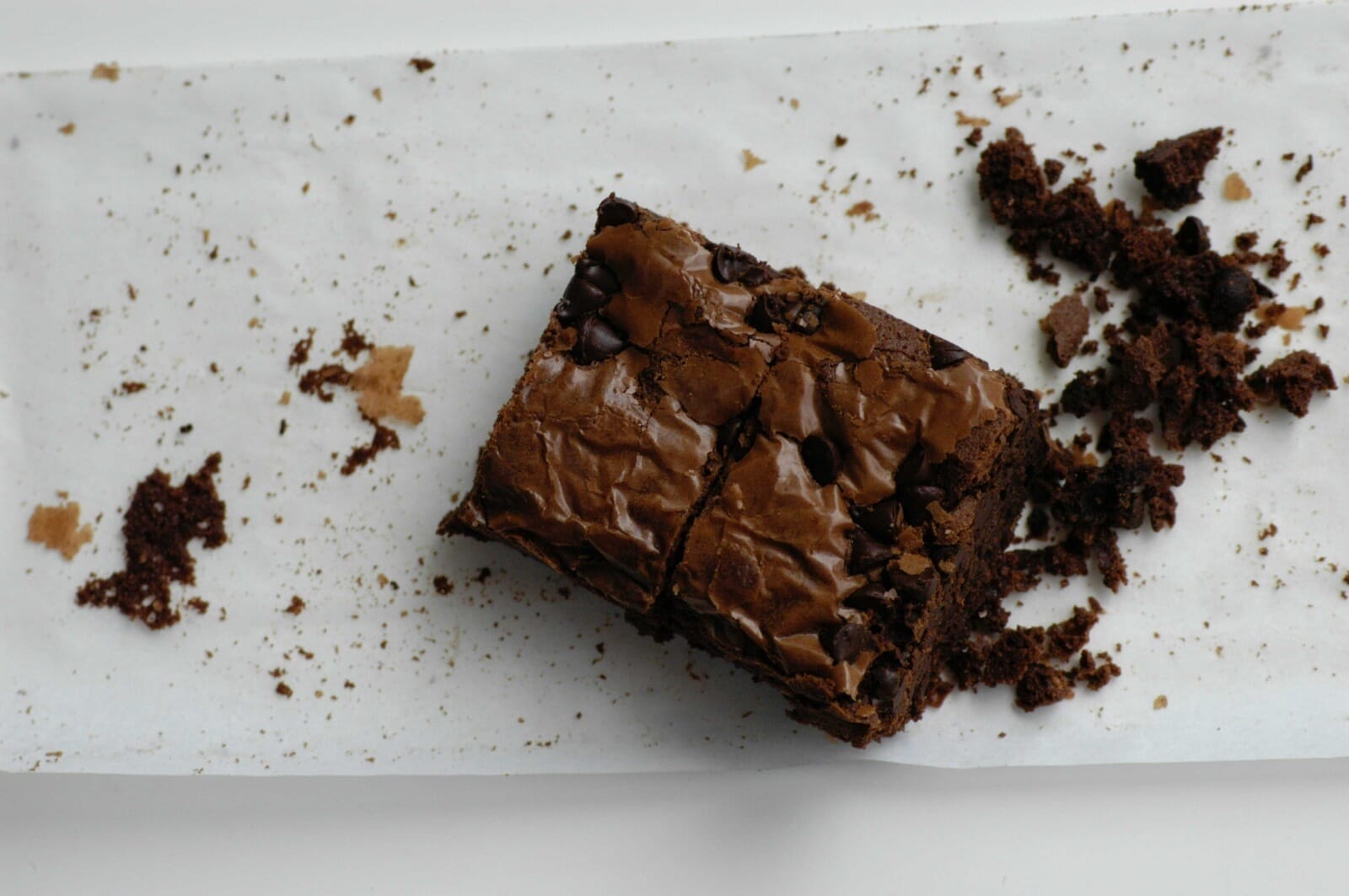 Pot brownie recipe
These delicious, moist fudge pot brownies are easy to make. To start with you will need some basic ingredients and equipment. If you don't want to make the brownies from scratch, you can always buy a box of ingredients and substitute the butter (or oil) with cannabutter (or cannabis oil).
Ingredients
1 stick (4 ounces/113 grams) of butter
1/4 cup (57 grams) cannabutter
12-14 ounces (340 – 396 grams) baking chocolate, coarsely chopped
1 cup (213 grams) brown sugar (light brown)
3/4 cup (150 grams) granulated sugar
4 large eggs
1 1/2 teaspoons vanilla extract
3/4 cup (90 grams) all-purpose flour
A 9x13-inch baking pan
A bit of extra butter to grease the pan or cooking spray
Saucepan
Large mixing bowl
Wire rack for cooling
Directions:
Position your baking rack in the middle of the oven.
Preheat to 350 degrees F (176 degrees C). Lightly butter or spray a 9-by-13-inch baking pan.
In a saucepan melt the butter and cannabutter (or cannabis oil) over very low heat. You do not want to scorch the butter, so keep an eye on it. If you cook the butter too much at above 250 F, you risk breaking down the THC. It shouldn't take very long.
When the butter has melted, add the chocolate and stir until it is just about melted.
Add all of the sugar and stir thoroughly to combine. Remove the pan from the heat and set it aside to cool down a little.
The chocolate and sugar should melt from the residual heat in the pan.
In a large bowl, whisk the eggs. Add the vanilla and whisk until combined.
Make sure the chocolate has cooled down enough to be able to touch it. If the chocolate is too hot, it will scramble the eggs. When the chocolate has cooled down enough, whisk the chocolate into the eggs.
Slowly mix the flour into the egg mixture until just combined. There should be no clumps of flour. Do not overmix the batter at this point. You will get a bad end result. The batter should be thick.
Pour the batter into the greased baking pan. Put the pan on the center rack in the oven. Bake for about 20-25 minutes. The top should start to crack and become shiny.
Remove the brownies from the oven and cool them completely before cutting. A wire rack makes this job easier.
Make sure to mark these as pot brownies in some way. You don't want to give them to someone who doesn't like cannabis.
What is cannabutter or cannabis oil?
Cannabutter is butter infused with marijuana. We have a guide on how to make cannabutter on our blog. You should check it out.
Cannabis oil is oil infused with cannabis. The process is very similar to how to make cannabutter. You just substitute oil for the butter.
When can you enjoy pot brownies?
You can enjoy pot brownies any time you have a day to yourself. They make a great edible for social situations and celebrations. Pot Brownies also go great when you have a day strictly set aside for yourself. Cannabis-infused brownies also make a great snack to bring camping or to a music festival.
The important thing to remember is that you have to get your dose right. Pot brownies, and edibles in general, can come on slow at first and last for hours. So make sure you start slow and build up to where you can handle it.
So go make some pot brownies. It is one of the most delicious ways to enjoy cannabis. 
Recipe adapted from "High Tea: Cannabis Cakes, Tarts, and Bakes" by Diana Isaiou (Smith Street Books, September 2020)