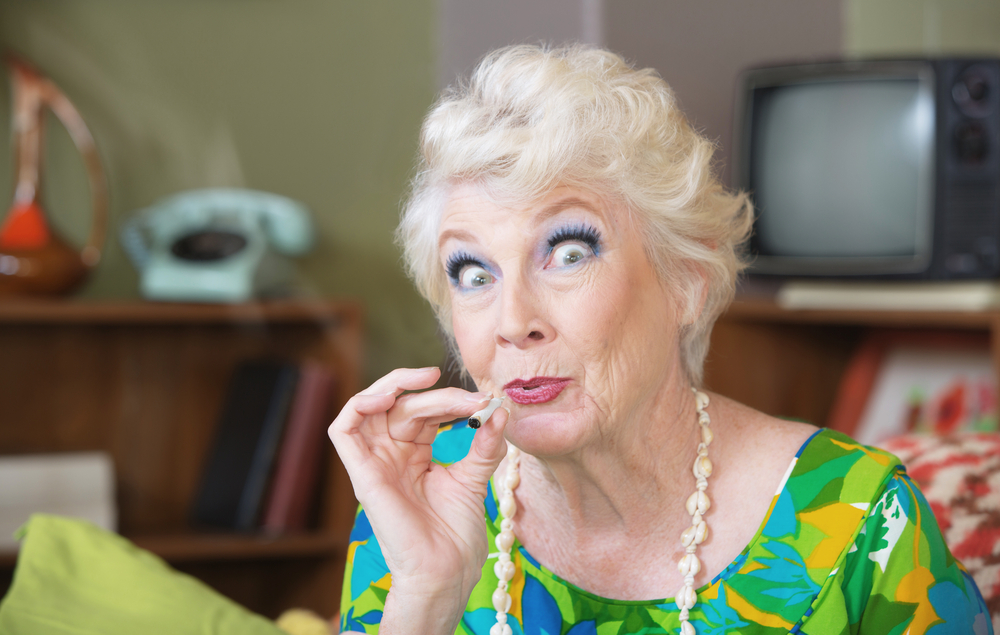 Older people use more marijuana than ever before. Data also shows that many seniors consume cannabis for medical purposes. Not much research has been done yet on the use of cannabis by the elderly. Until recently. This research (from 2018 at New York University - NYU) shows that more middle-aged and older Americans regularly use cannabis. Actually this is no surprise, but it is a confirmation. Data from 2014 to 2016 show that 10% of people in the age between 50-65 and 5% of people aged 66 and over used some form of marijuana in that year. Read on to learn more about this topic.
More and more seniors are using marijuana
The population of seniors consists largely of the 'baby boom' generation. This group already came into contact with marijuana in the 60s and 70s. Those were the days! That's why researchers believe that this group has less trouble with cannabis use than other people. The same study from NYU shows that almost 94% of the people that use marijuana between the ages of 50 and 65 were already using and experimenting with marijuana before the age of 21. Researchers think that a part of this group has continued to consume marijuana on a regular basis. And that might be the reason why they still use it today.
More seniors try cannabis for the first time
When Canada legalized recreational cannabis in 2018, it was expected that the use of marijuana (in all kinds of ways) among younger people would increase. This young group knows everything about the use of cannabis. Moreover, they know exactly what is for sale and where. But the statistics showed that the opposite happened. Young people have also started using more cannabis, but the increase is much greater among the elderly. According to recent research by Statistics Canada, half of the Canadians who used weed for the very fiest time in the year 2019 were older than 45 years. That is a remarkably high age! Moreover, between 2018 and 2019 there was almost a doubling in the amount of people decided to try weed for the first time.
Medical cannabis is most used by seniors
Many seniors use cannabis for medical purposes. Clinics and doctors see an increase in elderly patients who want to use marijuana or ask for information. It is clinically proven that medicinal cannabis helps with various conditions. This ranges from all kinds of neuropathic pains to anxiety disorders. Now that general awareness about this has increased (there is something about it every day in the newspaper on the internet) more seniors are considering and exploring it as a potential treatment option.
Experts on this topic however warn that most seniors do not receive proper information about the medical marijuana of today. There are many different stories about medical marijuana.Many are advised by a friend or acquaintance to use cannabis. However, they do not have the necessary knowledge to find their way in the modern, sometimes complex cannabis market.
Doctors also warn that not enough research has been done into cannabis use among seniors. That is why its safety is still a concern. Many doctors therefore do not know exactly how to respond to elderly people who want to use cannabis.
Possible side effects of cannabis
Experts also warn of possible side effects in the case of seniors. Because their brains are more susceptible to psychotropic drugs, the elderly should be careful with the use of THC. It is very important for this target group to start with a low dose.That's why some doctors recommend cannabis strains that contain a lot of CBD and a low amount of THC. These strains do provide relief from pain, but do not cause euphoria or side effects.
Don't forget to leave a comment below
---
Forever young? buy our freshly LIGHT OF JAH strain