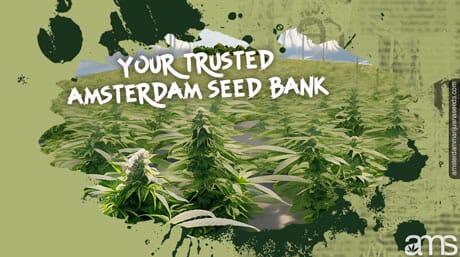 Hey there, fellow cannabis enthusiasts! Welcome to AMS, your go-to destination for top-quality seeds straight from the heart of Amsterdam. As proud owners of a reputable seed bank, we've been spreading seed happiness since 1996, bringing joy to growers and cultivators worldwide. Powered by Mother Nature herself, we're here to share our expertise, passion, and love for all things cannabis. Join us on this journey as we explore the wonders of seed breeding and the incredible world of marijuana cultivation.
Our Story
Picture this: Amsterdam, a city bursting with vibrant energy, rich culture, and a strong love for cannabis. It's within this backdrop that AMS was born, rooted in the spirit of exploration and the desire to create extraordinary strains. As a lifelong grower and seed breeder, I've dedicated my life to perfecting the art of cannabis cultivation. From my early days experimenting with different genetics to establishing AMS as a trusted seed bank, my journey has been one of passion and dedication. Now, I invite you to join our community and experience the fruits of our labor.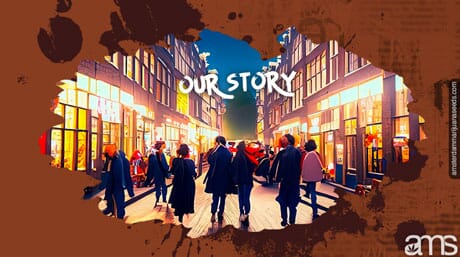 Embracing Mother Nature
At AMS, we believe in the power of Mother Nature and its incredible ability to nurture and inspire. Our seeds are carefully selected and bred to harness the natural beauty and potential of cannabis plants. We work tirelessly to ensure our seeds embody the characteristics you seek – from robust growth to stunning aromas and potent effects. With each seed, we strive to honor the wisdom of nature and provide you with the tools to cultivate your own green paradise. Embrace Mother Nature's magic and unlock the full potential of cannabis cultivation.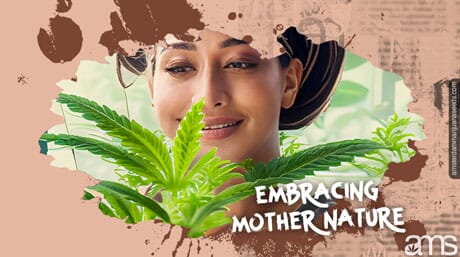 Extensive Seed Selection
Here at AMS, we take pride in our extensive selection of premium seeds, catering to every grower's unique tastes and preferences. Whether you're a seasoned connoisseur or a budding enthusiast, our diverse catalog offers something for everyone. Indulge in classics like White Widow and Northern Lights, or explore new frontiers with our exclusive strains. With over 1500 varieties to choose from, the possibilities are endless, and your cannabis journey awaits. Let us be your trusted partner in cultivating extraordinary cannabis experiences.
Quality and Satisfaction
Quality is our utmost priority at AMS. Each seed is meticulously handpicked and rigorously tested to meet our strict standards. With superior genetics and robust germination rates, we ensure excellence in every seed. We take pride in delivering the highest quality seeds, providing you with peace of mind and confidence in your cultivation journey. Trust AMS for a rewarding growing experience filled with top-quality seeds and unmatched expertise. Choose AMS and unlock the secrets to successful cannabis cultivation. Satisfaction guaranteed.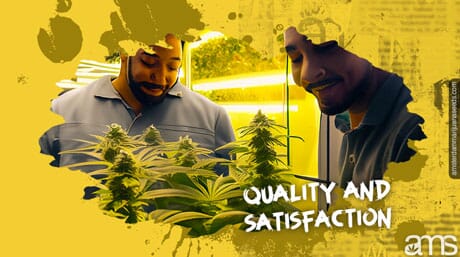 Growing Resources and Support
Whether you're a beginner taking your first steps into the world of cannabis cultivation or a seasoned grower seeking new insights, AMS is your trusted partner. Our website is a goldmine of growing resources, packed with expert tips, step-by-step guides, and valuable insights to help you achieve bountiful harvests. From seedling care and nutrient management to advanced techniques like pruning and training, our comprehensive knowledge base is your ally in mastering the art of cultivation. Need personalized guidance or have specific questions? Our passionate team of experienced growers is just a click away, ready to provide tailored advice and share their wisdom. At AMS, we're committed to your success and satisfaction, ensuring that you have the knowledge and support you need to grow with confidence.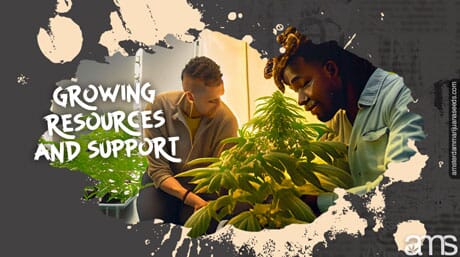 Worldwide Shipping and Discreet Packaging
We understand that privacy is paramount when it comes to purchasing and receiving your seeds. That's why we go above and beyond to provide discreet packaging and worldwide shipping, ensuring that your seeds arrive safely and securely at your doorstep. With our careful attention to detail, you can have peace of mind knowing that no prying eyes or curious neighbors will have any inkling of your cultivation endeavors. Your secret garden remains just that – a personal sanctuary where you can nurture and grow your plants with unwavering assurance and peace of mind.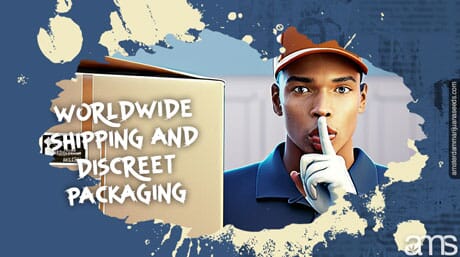 At AMS, we're more than just a seed bank – we're a community of passionate growers, breeders, and cannabis enthusiasts.
Join us on this exhilarating journey as we delve into the limitless potential that resides within every seed. Together, let's revel in the enchanting allure of cannabis, embrace the awe-inspiring wonders of nature, and nurture a realm brimming with joy, unity, and the most remarkable buds imaginable. Step into a realm where dreams take root, where passion and creativity intertwine, and where the possibilities are as vast and vibrant as the colors of a sunset sky. With each seed sown, we sow the seeds of transformation, sowing a tapestry of happiness, serenity, and unparalleled botanical brilliance. Let us embark on this odyssey together, cultivating a world where the power of Mother Nature and the allure of cannabis intertwine harmoniously, creating a symphony of aromas, flavors, and sensations that will transport you to new dimensions of bliss. Together, let's sow the seeds of happiness, watch them flourish, and revel in the awe-inspiring beauty of our shared journey.
So, fellow cannabis aficionados, are you ready to embark on your seed-breeding journey with AMS? Let's sow the seeds of joy, creativity, and endless possibilities. Come explore our collection, make your selection, and let the Amsterdam Seed Bank be your trusted companion on this green adventure!
Frequently Asked Questions
At AMS, we take pride in our meticulous seed selection process. Each seed is handpicked and undergoes rigorous testing to meet our strict standards. Our focus on superior genetics and robust germination rates ensures that every seed embodies the excellence you seek. Trust AMS for top-quality seeds that guarantee a rewarding cultivation journey.
Our seed catalog at AMS is diverse, offering over 1500 varieties to cater to the unique tastes and preferences of all growers. Whether you're an experienced connoisseur or a beginner, we have something for everyone. Explore classic strains like White Widow and Northern Lights, or venture into exclusive varieties. Your cannabis journey awaits with endless possibilities.
Absolutely! At AMS, we are committed to your success and satisfaction. Our website is a valuable resource packed with expert tips, step-by-step guides, and comprehensive knowledge to help you achieve bountiful harvests. From beginner basics to advanced techniques, our extensive knowledge base is your ally in mastering the art of cultivation. Additionally, our passionate team of experienced growers is ready to provide personalized guidance and answer any questions you may have. Grow with confidence with AMS by your side.