Only %1 left
As low as
$30.00
Regular Price
$30.00
Crystal Rain Feminized is a White Widow variety crossed with Northern Lights. Due to the perfect combination of the characteristics of both parents, Crystal weed became famous. Just like White Widow, this well-known hybrid has amazing THC levels. In 2005, the Crystal strain won the Cannabis Cup. Ordering high-quality Crystal seed feminized at AMS is always a good choice - it won't let you down!
STICKY BUDS OF CRYSTAL KUSH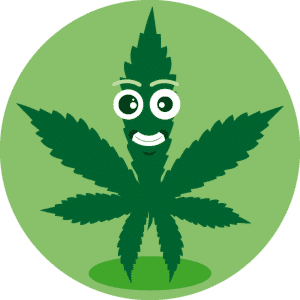 With Crystal Rain, you'll be getting a bushy strain with a sweet scent and a very quick and high effect. Once you grow your own Crystal kush, you will see it bear flowers to meet your highest expectations. Bushy leaves, sticky sprouts, and overwhelming crystal THC are the most distinctive features of Crystal marijuana. When it comes to growing, these seeds are a party.
CITRUS FLAVOR WITH EARTHY UNDERTONE
Crystal weed has a nice, sweet flavor and an aroma with a hint of citrus fruits and an earthy undertone. Weed Crystal is mostly Indica and great for medical use. It has high CBD levels and can be used to treat many illnesses and disorders. Smoking marijuana Crystals will help you with stress, muscle pain, body aches, body soreness, and a lack of appetite.
WHY YOU SHOULD ORDER AT AMS
Order your Crystal Rain Feminized seeds now at Amsterdam Marijuana Seeds (AMS). We offer Crystal seed and over 120 other excellent feminized and regular weed seeds. It's no lie: if you want to save money, order your seeds at an online seed bank. The seeds you order online are very affordable and delivery is guaranteed.
WE SHARE OUR EXPERIENCE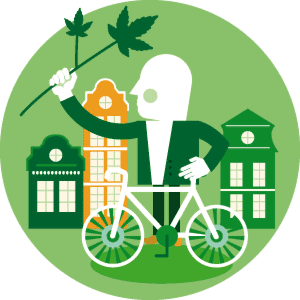 AMS is an award-winning seed bank with many satisfied and returning customers worldwide. Established in the weed capital of the world, Amsterdam, AMS selects, develops and grows its own strains. We work with professional breeders who have many years of experience. Last year they introduced 10 brand new strains! And they will continue to do so. Shop at our online seed bank and feel like a kid in a candy store.
HIGH GERMINATION RATE CRYSTAL SEED
Our Crystal seed, actually all our marijuana seed, is of high quality and has a guaranteed 90% germination rate. You can grow Crystal weed both indoors and outdoors. But stay observant while cultivating this strain, because it needs the right conditions to grow strong, sticky and develop big marijuana crystals. Beyond that, the Crystal strain is considered one of the best cannabis varieties today.
SPARKLING WEED CRYSTAL
The buds of Crystal weed are covered with white cannabis crystals. They are hard and dense, almost hairless, but have sparkling marijuana crystals hence the name Crystal Rain. This strain has a great bag appeal with a pleasant, satisfying flavor. The crystal THC droplets are like shiny little raindrops. The THC ratio is high, because of the good genes of the Crystal strain mother.
DELIVERY IS DISCREET AND STEALTH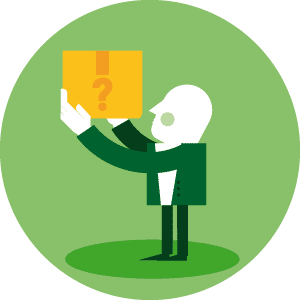 When you order Crystal seed at AMS, it is secure, anonymous, and safe. We ship worldwide and have discreet packaging, easy ordering procedures, order tracking and, above all, friendly customer service. We are always happy to help you. Whether it is about growing Crystal weed, harvesting cannabis crystals, paying methods and shipping terms or suggestions for our online store, do not hesitate to contact us.
HOW TO SAVE TIME AND MONEY ON GROWING?
Feminized seeds like Crystal kush help you save money, time and energy. Crystal Rain Feminized from AMS is the best weed seeds you can get when it comes to female plants. Crystal weed feminized seeds are modified to produce female plants only, so you know for sure that every Crystal strain seed you have will produce.
GROWING ADVICE CRYSTAL WEED
Crystal Rain Feminized seed saves you time because you don't need to sort out the male from the female plants. Crystal weed needs a lot of care though as you don't want your plants to turn into hermaphrodites. When growing Crystal seed indoors, make sure to set the ideal temperature and humidity inside to prevent stress to the plants. Need more advice? Check out our Marijuana Grow Guide or send us an email.
HARVEST QUICK AND BIG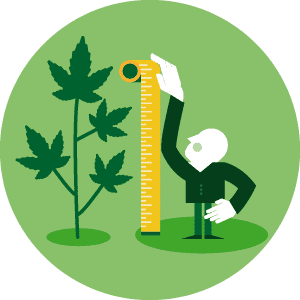 Above all other characteristics, your Crystal marijuana will grow big, fast and furious. If you want to see results fast, Crystal Rain feminized ensures your investment will be worth it. Within 9 weeks of flowering, you will have a 70 centimeter (27,6 inch) high plant when grown indoors and a yield of about 400 grams (14.1 ounces) per square meter. Isn't that value for money?
CRYSTAL STRAIN WITH HIGH THC
Crystal marijuana has a sweet aroma with a quick-hitting high. Cannabis crystals make you feel cerebral and energetic, its high crystal THC level causes a clear high with a slightly delayed effect. A customer wrote: "After a toke with a friend we went to the pub, I felt so positive and open, music was incredibly smooth and fulfilling. I had a lot of nice charming conversations with friends and strangers. I say: try it!"
DISCOUNT ALERT AMSTERDAM MARIJUANA SEEDS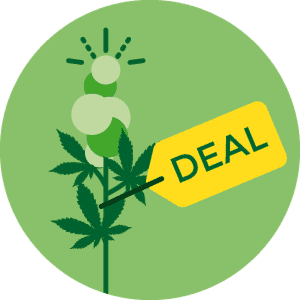 Order Crystal seed online at Amsterdam Marijuana Seeds and start growing your new ultimate favorite strain. Sign up for our newsletter to stay updated about our latest strains, news and don't miss any discount alerts!
POPULAR AT AMS
In our webshop we've got more than 120 kinds of marijuana seeds. Our classic Rainbow Kush is very popular, just like:
Big Bud
White Widow
Afghan Feminized
More Information

| | |
| --- | --- |
| THC Level | Up to 20% |
| Indica / Sativa | 60% / 40% |
| Yield indoor | Up to 400 grams / 14.1 ounces per sq meter |
| Height indoor | Up to 70 cm / 27.6 inch |
| Grow difficulty | Easy, Moderate |
| Seed Type | Hybrid |
| Plant size | Average |
| Flowering time | Average (8-12 weeks) |
| THC | High THC |
Frequently Bought Together
Customers Who Bought This Item Also Bought