Marijuana Seeds
Everything you love growing is available at Amsterdam Marijuana Seeds (AMS). Check out our range and find the strain of your dreams. It can't be difficult because AMS is the candy store of seed banks with more than 120 different strains to breed. Remember how happy you could get as a kid? Recall that feeling because this is going to be the best day of your life!
Find out what you want to grow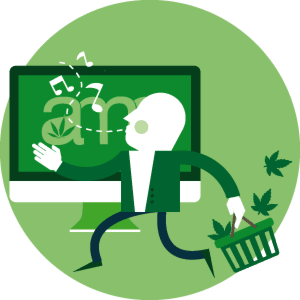 There is a lot to choose from at Amsterdam marijuana seed bank. Do you want to get high on indica or sativa? And do you prefer to grow feminized or regular plants? Do you like to harvest more and have a big yield with XTRM seeds? All these questions need to be answered if you want to find the product that suits you best.


Focus on the strains that suit you
Need help with picking the right seeds? Try our seeds table. It will help you focus more on your dreams and priorities. Are you looking for popular strains like Afghan, White Widow, Big Bud or Master Kush? Or maybe you'd rather smoke an exclusive strain like Caramelicious, AK47 XTRM or Borderliner? Just name it – we have it.
How to grow different strains
You don't have to be an expert to get the full potential out of your strain. You can have a successful yield by following the steps you'll find in our Grow Guide. Did you have problems with growing and cultivating seeds in the past? You'll probably find the answer to your problem there as well. Check it out.
Our strains can grow indoors and outdoors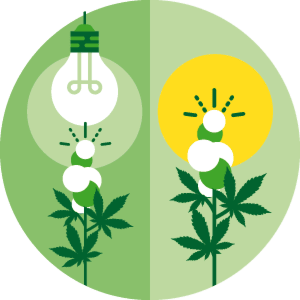 Almost every seed we offer can be grown indoors and outdoors. Most of them need to grow between 3 and 4 months. Growing outdoors is easier, cheaper and provides bigger plants and more to harvest. However, you're more likely to get caught and sunlight is required. The benefits of indoor growing are shorter growing times, discreetness, control over the environment and yields throughout the year.


How to increase yield?
Make sure you feed all your plants marijuana fertilizer. Even though you're the best gardener, give your plants full sun and plenty of water. A love of gardening alone doesn't cut it. The soil used for
for planting must be enriched with nutrients. It's a fundamental part of a good harvest. You can even increase your yield by 30%, just by using fertilizer! AMS recommends Flower Power Fertilizers.
AMS Collection
We have collected over 120 strains in such a wide range that there's something for everyone!
Contact us
If you have any questions about anything we offer, please contact us. We are ready to answer your questions. In order to improve our seed bank, we're open to suggestions too. Send us an email or fill out our contact form, you'll hear from us within a day. Want to get AMS updates and discounts? Sign up for our newsletter and follow us on Facebook.