Marijuana Seeds
Everything you love growing is available at Amsterdam Marijuana Seeds (AMS). Check out our range and find the strain of your dreams. It can't be difficult because AMS is the candy store of seed banks with more than 120 different strains to breed. Remember how happy you could get as a kid? Recall that feeling because this is going to be the best day of your life!
Find out what you want to grow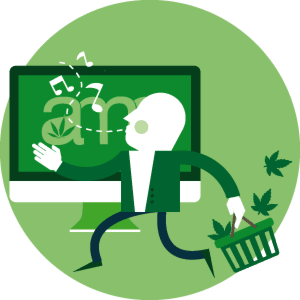 There is a lot to choose from at Amsterdam marijuana seed bank. Do you want to get high on Indica or Sativa? And do you prefer to grow feminized or regular plants? Do you like to harvest more and have a big yield with XTRM seeds? All these questions need to be answered if you want to find the product that suits you best.