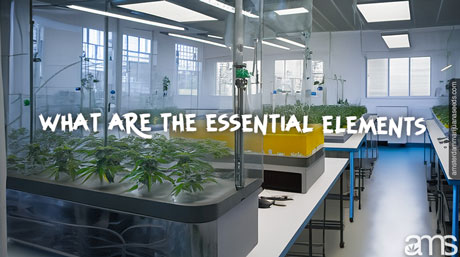 Essential Elements for Crafting the Optimal Germination Environment: A Comprehensive Guide for Cannabis Cultivation
In this article you will find answers to following questions: what are the germination essential elements?, what constitutes a suitable germination environment?, what are the key seed germination factors?, what are the optimal germination conditions?, what is the ideal germination temperature range?, what are the marijuana seeds moisture requirements for germination?, what are the specific light needs during germination?, how does soil composition affect germination?, what are some cannabis seed germination tips?, what are some successful germination strategies?
Hello fellow enthusiasts, welcome back to our deep dive into the art of cannabis cultivation. If you're here, you're likely pondering about the mysterious journey from a single seed to a thriving plant, specifically the pivotal phase of germination. After all, as our humble cannabis growing experience has taught us, germination sets the foundation for a healthy and successful harvest. Today, we're focusing on the core aspects that make up the optimal germination conditions, and how to maneuver through the unique challenges of this critical phase.
Perhaps you've decided to buy cannabis seeds for the first time, or you're an experienced cultivator seeking to maximize your yield. Regardless, understanding the germination essential elements is the first stepping stone in your cannabis growing endeavor. Whether you're working with marijuana seeds, the underlying principles of germination remain the same.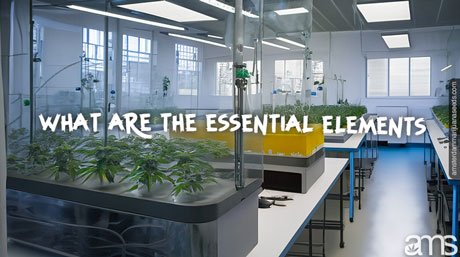 Acquiring Quality Seeds:
Before you even contemplate creating the suitable germination environment, it is essential to source high-quality cannabis seeds. The importance of using top-notch seeds cannot be understated; it's the foundation of your cannabis growing adventure.
Be selective when you buy cannabis seeds. Look for mature seeds with a hard outer shell, typically dark brown with lighter accents. Immature seeds are generally green or white, and while they may still germinate, they will likely struggle in the early stages of growth, leading to a subpar yield.
The Perfect Temperature:
In establishing the optimal germination conditions, understanding the right germination temperature range is pivotal. Your cannabis seeds, just like all seeds, are biologically programmed to sprout under particular environmental conditions. In nature, this typically occurs in spring when the soil warms up.
Maintaining a germination temperature range of 70-85°F (20-30°C) is ideal. This range mimics the warmth of spring and triggers the seeds to germinate. Keep a close eye on your temperature, ensuring it stays within this range. Too cold, and the seeds will remain dormant; too hot, and the seeds might get damaged.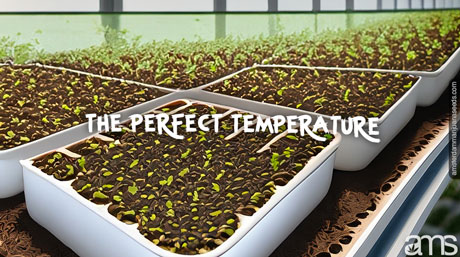 The Right Amount of Moisture:
Another essential aspect of creating a suitable germination environment is managing seed moisture requirements. Seeds require a moist environment to sprout, as the water softens the hard outer shell and triggers the growth of the radicle (the embryonic root).
Ensure your medium remains moist but not waterlogged, as this could lead to fungal issues and waterlogging. Mist your cannabis seeds with a spray bottle if you find the medium drying out too quickly. Remember, the goal is to mimic nature's moist spring soil, not a swamp.
Light Levels:
While the role of light in the germination process may seem secondary, understanding germination light needs is a crucial aspect of successful germination strategies. Most seeds, including cannabis seeds , need a certain light spectrum to trigger growth after the germination process has started.
After sprouting, your cannabis seedlings require plenty of light to grow strong and healthy. Keep them under a suitable light source, such as full spectrum LED lights, ensuring they get 16-18 hours of light per day.
Soil Composition:
Your choice of growth medium can drastically impact your germination success. Let's explore the role of soil composition in germination.
Soil provides a nurturing environment for your cannabis seeds, packed with the nutrients they need to sprout. A light, well-aerated soil with good drainage is ideal for cannabis growing. This sort of composition facilitates optimal root development and ensures your seedlings don't become waterlogged.
Consider using a soil mix specifically formulated for seed germination. This type of mix generally contains peat moss or coconut coir, perlite or vermiculite, and sometimes a bit of slow-release granular fertilizer.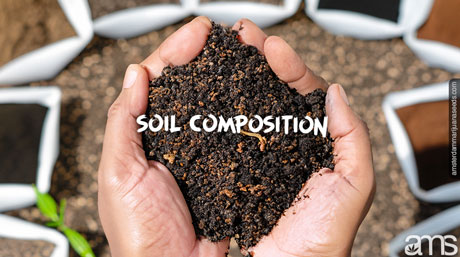 Seed Germination Tips:
Armed with the knowledge of these seed germination factors, you're well on your way to mastering the art of cannabis growing. But let's dive a bit deeper with some more specific seed germination tips.
Firstly, always handle your seeds gently to avoid causing any damage. Use a pair of tweezers if necessary. Secondly, consider soaking your cannabis seeds in a glass of distilled water for 12-24 hours before planting them. This can help soften the outer shell and kickstart germination.
Refining your Approach:
Creating the ideal conditions for your cannabis seeds to germinate is part art, part science. As you continue to refine your successful germination strategies, remember that each seed is unique and might require slightly different conditions to sprout. Be patient, observe carefully, and adjust your approach as necessary.
In conclusion, the magic of turning cannabis seeds into a thriving plant lies in a deep understanding of the germination essential elements and the ability to provide them consistently. This intricate dance with nature can indeed be challenging, but the rewards are beyond satisfying.
Remember, even the most seasoned cannabis cultivators are always learning and experimenting. So whether you're about to buy cannabis seeds for the first time or you're an experienced hand at cannabis growing, keep pushing the boundaries of your knowledge, and happy growing!