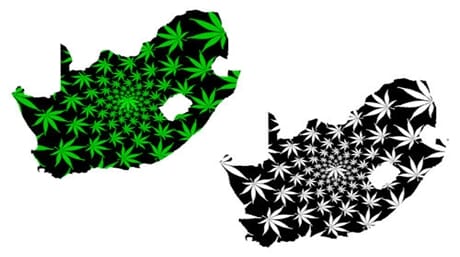 South Africa is a beautiful place to visit, and from next year it's going to become even more beautiful as the country may finally have regulated medicinal cannabis. South Africa will be the first African nation to permit the use of medicinal "dagga" (as the locals like to call cannabis). The country's Parliament recently announced that their Department of Health will oversee access to medicinal marijuana for certain health conditions.
The use of high quality cannabis for prescribed medication will be legalized as early as February 2017. This is thanks to the efforts by the Medicines Control Council, to revise the Medicines and Related Substances Act.
Parliament member Mr. Narend Singh said, "This heralds a great step forward for public access and research into the use of medicinal cannabis. I feel a great sense of relief. I must thank the Department for taking up this issue with such a passionate concern for our people. What matters now is that the Department ensures that access to medicinal cannabis will not be restricted to the rich, but that anyone who needs it will be able to afford it, and get it."
Recreational use of cannabis will still be illegal in the country
This reform is for medical marijuana only; possession, cultivation, and recreational use of cannabis will still be illegal in the country. The amendment made will downgrade cannabis from a Schedule 7 banned substance to a Schedule 6 prescription drug. The council gives its support that the bill legalizes research and use of alternative medicines to treat those with terminal illnesses.
Just like anywhere else that new cannabis laws are being put into place, there are opposers to the new bills. There were legislators that complained that the bill is too ambiguous when it comes to outlining how it will achieve its research and legalization goals without costing the State a lot of money. Other opponents to the bill was The Central Drug Authority. David Bayever, the CDA Deputy Chairman said, "At this stage we feel that the bill is confusing as it proposes medicinal use and other uses such as commercialisation of the plant, which we believe would add to more social problems that the country is facing. Despite evidence that marijuana is not a gateway drug, Bayever still believes it is and aims to fight against this type of substance abuse."
Garreth Prince and Jeremy Acton
Even though medicinal marijuana will become legalized next year, many South Africans want recreational marijuana to become legal as well. The first law prohibiting the sale of cannabis was passed in South Africa in 1908. Nearly a century later the "green" people of this country have come together to fight for the legalization of recreational cannabis in the High Courts. At the end of August this year, Marijuana activists demonstrated outside of the Cape Town High Court hoping to sway judges that sections of the Drugs and Drugs Trafficking Act are unconstitutional. There will be a case hearing on December 13th of this year in regards to the Drugs and Drugs Trafficking Act. The case was brought by Rastafarian lawyer, Garreth Prince and Jeremy Acton, the leader of the Dagga Party of South Africa.
Further up North, a similar case by the "Dagga Couple", Myrtle Clark and Julian Stobbs, at the Pretoria High Court continues to pend. Finally after 3 postponements, the Dagga Couple's "Trial of the Plant" will begin on July 31, 2017. It will go on for 19 court days and their preparation has been locked down by the deputy judge President, Judge Ledwaba in the Pretoria High Court.
The Dagga Couple have been fighting for the legalization of cannabis for the past 5 years. They hope that eventually their case will be taken even higher to the constitutional Court.
There are a lot of things that we could do wrong
Julian Stobbs asserts that it's a breakthrough as the state now acknowledges that the Trial of the Plant is a massive civil case. He says, "It's this generation's big civil case. To have 19 days in the high court, for any trial of this magnitude, it's a big thing. We're happy; we're elated, we're nervous, there are a lot of things that we could do wrong, but we have a brilliant legal team who have put all our ducks in a row, and we're absolutely confident that the high court will see our point of view, because if they don't, they're arguing on the the wrong side of history."
It's always a great feeling when reading about countries all over the globe changing their laws in favor of cannabis. It's a unity that cannabis lovers feel; no matter your culture or language, we speak the same herbal language.