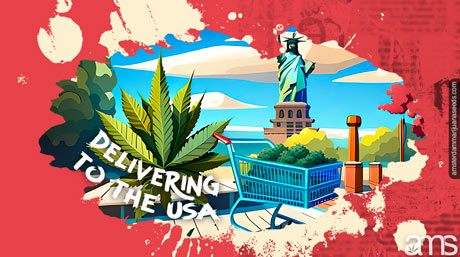 Are you in search of top-notch marijuana seeds in the USA? Look no further than Amsterdam, the epitome of horticultural excellence and seed production. In this blog post, we explore how AMS brings the best quality Marijuana Seeds to the USA, allowing you to experience Amsterdam's botanical expertise in your own garden.
Unveiling the AMS Advantage:
AMS has earned its global reputation as a leader in Marijuana seed production through a dedication to developing exceptional seed varieties. With years of experience and a passion for cultivating the finest cannabis genetics, AMS is the go-to choice for growers looking for superior-quality seeds.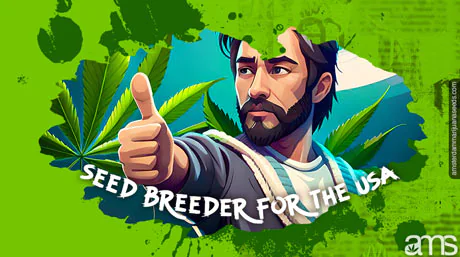 AMS: Your Trusted Marijuana Seed Breeder for the USA
As the premier Marijuana Seed breeder for the USA in Amsterdam, AMS combines extensive knowledge with advanced technologies to create seeds that meet the highest standards. Our team of expert breeders carefully selects parent plants with desirable traits, ensuring genetic stability, robust growth, and exceptional potency.
We understand the importance of genetic diversity, which is why our seed catalog offers an extensive range of strains for every preference. Whether you're looking for classic favorites, unique hybrids, or high-CBD varieties, AMS has you covered. Our dedication to innovation means that we are continually introducing new and exciting strains to cater to the evolving needs of growers.
Quality Control and Certification:
At AMS, quality is our top priority. Each seed batch undergoes meticulous quality control measures to guarantee purity, viability, and germination rates. We conduct rigorous testing to ensure that our seeds meet the highest standards before they reach our customers. Additionally, AMS is committed to transparency, and our seeds come with certification to provide assurance of their authenticity and quality.
Shipping and Customer Satisfaction:
Efficiency and reliability are at the core of our shipping process. We understand that timely delivery is crucial, and that's why we have established strong partnerships with trusted shipping providers. Your order will be carefully packaged to protect the seeds during transit, and we offer expedited shipping options to ensure that your seeds arrive promptly and in optimal condition.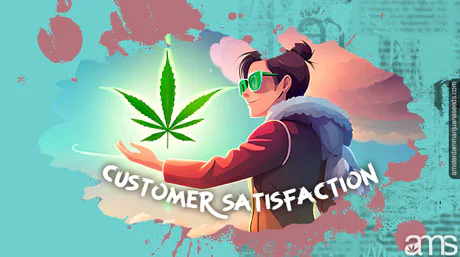 Exceptional Customer Support:
At AMS, we value our customers and strive to provide exceptional support throughout your cannabis cultivation journey. Our knowledgeable team is available to assist you with any questions or concerns you may have, whether it's about strain selection, cultivation techniques, or troubleshooting. We are dedicated to ensuring your satisfaction and success as a grower.
Embrace Amsterdam's Botanical Excellence:
Amsterdam has long been celebrated as a hub of botanical excellence, and with AMS, you can bring a piece of that expertise to your own garden. Our commitment to quality, innovation, and customer satisfaction sets us apart as a trusted source of Marijuana Seeds in the USA. Join the ranks of satisfied growers who have experienced the difference that Amsterdam genetics can make in their cultivation endeavors.
Conclusion:
AMS seeds have gained international acclaim for their commitment to excellence, innovation, and diversity. By combining expertise, cutting-edge breeding techniques, and stringent quality control measures, Amsterdam seed companies continue to provide the USA with the best quality seeds available. Whether you're a seasoned gardener or a cannabis enthusiast, trust AMS to provide the perfect seeds to transform your garden into a thriving oasis of natural beauty. Start your journey with AMS today and unlock the full potential of your cannabis cultivation.
With AMS, you can count on unrivaled quality, diverse selection, and outstanding customer support. Take the first step towards growing your own exceptional cannabis plants and experience the Amsterdam difference. Order your Marijuana Seeds from AMS today and elevate your cultivation to new heights!
Disclaimer: This content is intended for informational purposes only and does not constitute medical or legal advice. Always consult with a qualified healthcare professional or legal authority regarding the cultivation and use of cannabis.