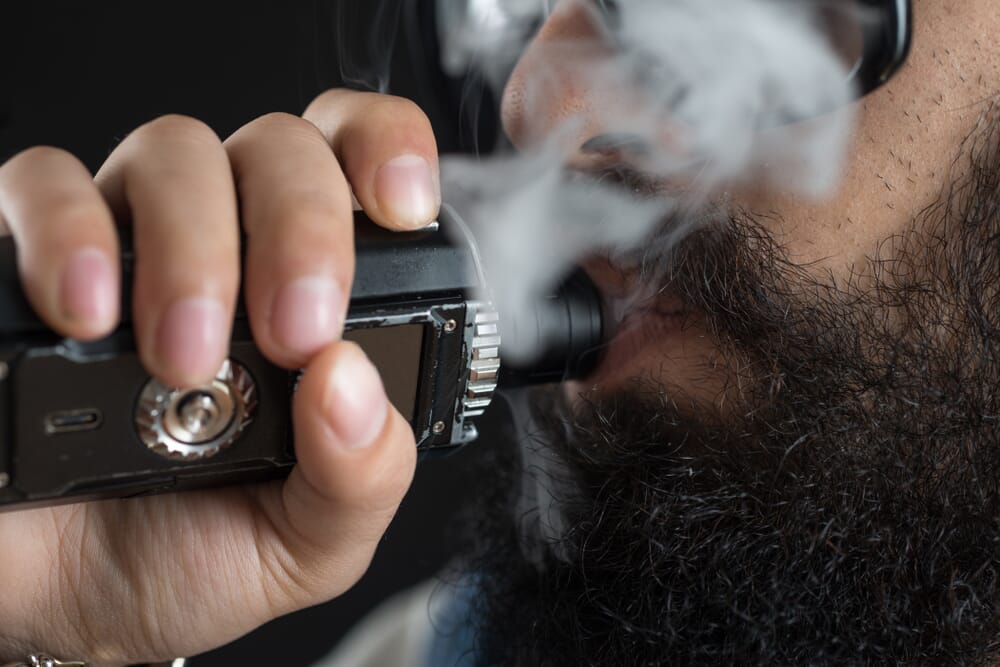 The popularity of smoking weed through a joint is declining. While the use of vape pens is increasing. Suppose you want to buy a vape pen, there is a lot of choices. There are many different types of vapes for sale, in all shapes and sizes. Most pens are slightly larger than a normal cigarette. People generally opt for a slightly more expensive, high-quality vape pen that they use at home or in the office. There are also disposable pens for sale, which are often used on the road, for example in the car. Read on and find out everything about the different vape pens that are for sale.

There are vapes in all shapes and sizes
E-cigarettes
E-cigs are the least expensive, but also the least flexible. They are disposable, inexpensive, and are often sold as a 'starter' for people who quit smoking and switch to vape. In this respect, they are a nice idea, but if you are serious about vaping, it is unlikely that you will linger with e-cigs for a long time. These are short-term items (although some patterns can be changed) that do not offer many options or control and the list of available flavors is limited.
Pocket vapes / box vapes
Pocket vapes are reusable. You can always put in a new cartridge or dry herbs. Some pocket vapes are only suitable for cartridges, or only for dry herbs. In addition, there are also pocket vapes that can handle both. It is best to choose a vape with which you can 'smoke' dry herbs, e-liquids, and waxes. Then you have more flexibility and you can alternate. These multifunctional vapes have powerful batteries and generally offer a better user experience. But some people do not like the boxy shape, which looks rather rude and square.
Vape pen
By normal vape pens, we mean those small, slender pens. They are about the size of a normal cigaret (slightly larger). These vape pens are popular because of their pen-like shape and the flexibility they offer. The 'all-in' pens can handle almost any conceivable substance. At the top, you can control the temperature very precisely with these devices. They are affordable and very discreet because they are so small. The disadvantage is that the battery does not last that long, so you will have to charge at a good time, depending on how much you use the pen. The nice thing about these pens is that they come in all kinds of fun colors and cool designs. They are real fashion items, so if want to be part of the cool kids, go for this option.
Box mods
Box mods are the larger, more professional vape devices. They are used by true vaping enthusiasts. These vapes give you more control over your vaping experience because you can do a lot with them. The batteries and coils can be exchanged, and you can use a wide range of oils and waxes. Some users even make their own oil (with varying strengths and flavors) so that they can enjoy a truly customized vape.
Box mods can be quite bulky. Some users see that as a fashion choice, while others consider the large size a disadvantage. These vapes are real eye-catchers, that's for sure. They are also prominent in terms of safety. There is a security system built-in so that they cannot switch 'on' when the vape is still in your bag or pocket.
'Second-hand' vapor
There are many divergent views on 'second-hand vapor'. Is that or is it not a health risk? Recent research shows that it is not. But, and that must be added immediately, the evidence is not yet very convincing. It is therefore recommended to use different devices in different environments. Suppose you are in a busier, social environment with several people, then you could use a small vape that does not produce that much vapor. And if you are alone at home, or in the vicinity of people who do not offend, you could use a larger vape.
Vaping is still a bit new. You come across them in more and more places, but there may still be people who don't like walking through your vapor and having to breathe in second-hand smoke. Especially when there are children nearby, it is important and polite to pay attention.