Indica/Sativa:

Mostly Indica

Yield:

High Yield

Climate:
THC level:

5 - 15%

Effect:

Calming

Taste:

Earthy,Musky
This product is currently sold out. We apologize for the inconvenience.
Big Bud Regular Seeds
Big Bud is a marijuana strain that is designed for commercial use. You will get a great harvest that is easy to grow. It takes a while before this extraordinary plant flowers, but the payout is worth the wait. Big Bud seeds of Amsterdam Marijuana Seeds (AMS) are considered the best seeds in the world. Try it and let its size surprise you.
Big Bud has a gorgeous taste and smell which is somehow incredibly sweet, but musky at the same time. Some users report hints of garlic and other spices too, so this strain is certainly unique to say the least. Furthermore, Big Bud is very, very strong, delivering a heavy body high that risks leaving you couch-locked for at least a few hours if you aren't careful!
The AMS best Big Bud seeds give rise to cannabis strains that can perfectly get consumed by potheads of every experience level as her amounts of Tetrahydrocannabinol range between 5 and 15%. This means that this is not that discriminative cannabis strain that best gets consumed by experienced connoisseurs.
A Lovely Cross Of Skunk And Afghan Weed
Big Bud is actually a cross between Skunk and Afghan, which makes it simple to grow. Its parentage also makes it very sturdy and so it is able to thrive in a fair number of difficult climates. Interestingly, it is both strong in its effects when smoked, and strong enough to withstand harsh conditions.
Regardless of where you come from, the best Big Bud seeds are typically what you'll require to see pot plants flourishing in your farm, provided you subject her to the factors necessitating the ultimate growth of cannabis. Our grow guide truly comes in handy here if you have uncertainties in having your own pot at your cannabis farm.
Sweet Dreams: Weed To Make You Sleep
Big Bud is unbelievably relaxing, and many of our customers claim it has helped them to overcome insomnia and other sleep issues. It will leave you feeling happy and uplifted but will soon after send you straight to sleep. Talk about sweet dreams! With a pretty high THC level of 15% this strain packs a big punch, so why not give it a try?
As she is Indica-dominant, this is the ultimate beauty that you should consider for nighttime use. Wouldn't you want to unwind after a long, tiresome day, anyway? We believe you do. Think of purchasing the best Big Bud seeds from AMS to get that perfect strain for your nighttime use.
This strain is one of the most impressive around. Don't believe us? Well, there's plenty of evidence to back this up. For example, Big Bud won the Cannabis Cup in 1989 – which, if you've been living under a rock, is a huge honor. This weed is award-winning, so why wouldn't you want to at least try your hand at growing it?
As we've said, Big Bud was created for commercial use, meaning it is easy to grow. As well as this, it delivers exceptionally large yields. If growing these seeds inside, you can expect a yield of around 600 grams per square meter of grow space. However, growing Big Bud outdoors is where you can really reap the rewards as it delivers a whopping 800 grams per meter squared.
Sweet and Spicy Marijuana
The smoke of AMS Big Bud is smooth and the body high is very strong. The flavor resembles garlic, grapefruit, and spices, with a sweet musky aftertaste. Big Bud is a type of ganja created by crossing Skunk and Afghan. The combination of both makes these weed seeds easy to grow and resistant to almost anything: it's a very strong plant.

Famous Big Bud: Cannabis Cup Winner
Big Bud is the result of years of development: the refining started in the USA and continued in the '80s in Amsterdam. Did you know Big Bud was the winner of the Cannabis Cup in 1989? Its unique flavor and THC qualities are well known all around the world and are still in huge demand. A must-have for the grower with high ambitions and great intentions.
Growing your own Big Bud is quite easy. Anyone can do it, even if you don't have any prior experience with growingregular seedsor plants. You can have a successful crop of Big Bud, although sometimes this strain requires some extra attention. Check out ourmarijuana grow guidefor help. By following the simple directions in this pamphlet, growing marijuana plants simply can't go wrong.
Big Plant With Big Production
The name says it all: no other plant produces more than Big Bud. That is why this strain is perfect for growing indoors and outdoors. A big production in a small grow space. Indoors you'll be able to yield up to 600 grams per plant. Outdoors the harvest can be up to 800 grams per plant.
Support Big Bud While Flowering
Big Bud will produce more than any other marijuana plant in the same space. This plant's strains sometimes produce buds so big, the branches break due to the weight of the buds. So it is necessary to support your Big Bud strains with string, wire, or support net, six weeks after planting your seeds. After all, it's better to prevent than to cure.
Only Big Bud From Amsterdam Marijuana Seeds
Big Bud seeds from Amsterdammarijuanaseeds.com give you the best chance to grow your own massive marijuana champion. Growing conditions are crucial, but it's the quality of the seed that is most important to grow a strong plant. The colossal payoff, in 10 weeks from sowing until harvest, remains the central characteristic of the Big Bud strain.
Thankfully, the AMS Big Bud seeds for sale are still in stock, and with all due honesty, these beans are always in high demand; thus, you may need to place your order right away after reading this to avoid any instances of having to await restocking to happen.
Are you curious about other marijuana seeds? On the Amsterdam Marijuana Seeds website, you find our marijuana seeds table, which shows all the strains we have and its specifications. This table makes it easy to choose a plant that fits your wishes and your experience. Find out the balance between Indica and Sativa, the THC level or yield of your favorite plant. Learn more about the big bud marijuana seeds:
Discreet Stealth Delivery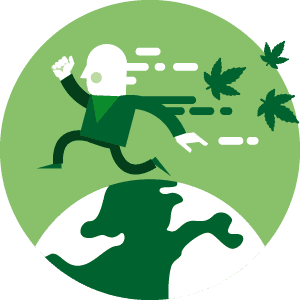 All products of AMS are shipped worldwide. We work with registered mail, so we can guarantee your order will be delivered to your doorstep within 9 to 14 office days. From America to Australia: it doesn't make a difference where you live. And please, don't worry: we deliver discreet stealth, so no one finds out Big Bud just came to visit you. And he isn't planning on leaving.
AMS Grows Weed And Satisfaction
As a supplier of the best marijuana products for all levels of expertise, we want to help you as well as we can. By sowing knowledge and enthusiasm, we want to harvest your satisfaction. And we are growing pretty well, as you can read about our products and service on the independent review website Kiyoh.
To the greatest extent, customers wouldn't be reviewing us on Kiyoh as the best if our Big Bud seeds for sale were garbage. If you are that grower and connoisseur that likes avoiding sub-standard products, be among the customers that provide ground-breaking reviews as we totally know that our regular Big Bud weed seeds never disappoint, and never will they. Let's explore the beauty of our mother nature together by investing in quality!
When you want to know more about Big Buds, other marijuana seeds, or maybe about hemp cheese, do not hesitate. Contact us! Our customer support team is available to give you expert advice. Do you have great ideas for our online seed shop? Let us know. Just send an email to [email protected] or fill out our contact form and we will get back to you within 24 hours.
Does Big Bud provoke your curiosity? Buy your Big Bud seeds online at AMS and profit from our special offer: free seeds are offered with every purchase. And you can get an extra discount on your favorite strains. Subscribe to our newsletter, so you can enjoy special discounts of up to 50% on selected weed seeds every week.
Order Big Bud From Amsterdam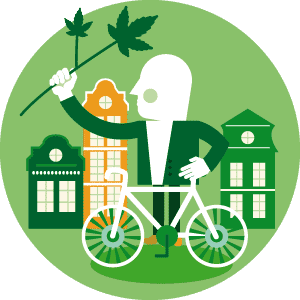 Big Bud is truly extraordinary because of its jaw-dropping yields. The buds are so big, it is beautiful. Because of these looks, every breeder should grow Big Bud at least one time. It's a once-in-a-lifetime experience. Order your Big Bud seeds online at AMS en be amazed at what you can make out of them.
Also, being a commercial strain, our Big Bud strain isn't extremely demanding, and her growing difficulty is easy. Please don't look down upon yourself citing the lack of experience.
| | |
| --- | --- |
| Yield | High Yield |
| THC Level | 5 - 15% |
| Indica / Sativa | 70% / 30% |
| Height | Average |
| Effects | Calming, Pain Relief, Relaxed, Sleepy |
| Flavor | Earthy, Musky, Sweet, Woody |
| Flowering Time | 9 weeks |
Frequently asked questions
Yes, it is, and more! Our discrete shipping is standard without extra charges! We ship worldwide with guaranteed delivery. Shipments to Australia, New Zealand, and Tasmania must be insured to qualify for guaranteed delivery.
We accept credit cards, bank transfers, bitcoins/cryptocurrency, and all cash currencies. You can choose your payment method at checkout.
Yes, we are. We have been selling and shipping seeds worldwide since 1996. Don't just take our word for it; look at our fantastic reviews! With hundreds of
verified reviews
, and over 25 years of experience, you can rest assured that we are the right seed bank for you.
Of course, we have; our team of experts have combined their knowledge and experience into our
Grow Guide
. Learn everything you need to know about cultivating cannabis, from germination to harvest!
There are a lot, but the best way to start is to decide what you would like;
Indica dominant strains are for nighttime use and will help you to relax and ease your aches and pains.
Sativa dominant strains are better for daytime use, giving you uplifting feelings and a boost in creativity.
Oregon Cannabis Authority

2021-02-18
The strains you have are some of the best available. The seeds are all viable with no problems germinating. I originally ordered seeds from your company in 1980. Northern Lights and Big Bud.... That was the start of something great! Thanks! Sugge...
Rhonda Willey

2021-02-15
I ordered big bud seeds from AUSTRALIA and although the first package went missing they were quick to send me a replacement and that arrived.Germination was 90 percent and of 9 plants I ended up with 5 AWSOME females that are going great !I would rec...
Michael W.R

2019-05-23
The best strains and great service. You want good stuff this is the place to order and succeed ;)...