Night Nurse Feminized Seeds
Indica/Sativa:

Mostly Indica

Yield:

High Yield

Climate:

Cold
THC level:

23% and up

Effect:

Body-Stoned

Taste:

Coffee,Earthy
---
Why amsterdam marijuana seeds?
Guaranteed delivery
High quality seeds since '96
Free worldwide shipping
Excellent customer service and reviews
Night Nurse Feminized Seeds
Night Nurse is your trustworthy friend when you're suffering from insomnia. It's the perfect medicine to help get a good night's rest, and it will be there every step of the way!
About Night Nurse feminized seeds
The Night Nurse strain is Indica dominant and produces fat-resinous buds that sparkle because they are rich in THC trichomes. Night Nurse weed grows like an Indica and looks like a Sativa. This great medical strain is a cross between a Swiss Cross Erdbeer F3 and Medijuana.
What are the effects of Night Nurse feminized?
Night Nurse is the perfect strain to help you wind down at night. This beauty will give off an intense body effect without being overwhelming or too harsh on novice smokers! It leaves one feeling very relaxed with good vibes from all that THC content. We recommend giving this one a go when looking for something relaxing before bedtime.
What does Night Nurse feminized taste like?
A joint's sweet and earthy tones will delight your taste buds. The smell is like strong, fresh coffee that's just been brewing!
After seven to nine weeks of flowering, the harvest is about 800 Grams (28 Ounces) per 1 m2 (11 ft2) when grown outdoors. Make sure you reserve enough space for your Night Nurse strain because she can grow up to 250 cm (8 ft) in height. When it comes to growth specs, our hybrid Night Nurse is a true Indica.
| | |
| --- | --- |
| Yield | High Yield |
| THC Level | 23% and up |
| Indica / Sativa | 80% / 20% |
| Height | Tall |
| Effects | Body-Stoned, Relaxed, Sedative, Sleepy |
| Climate | Cold, Continental, Mediterranean, Temperate |
| Flavor | Coffee, Earthy, Sweet |
| Flowering Time | 7 - 9 weeks |
Frequently asked questions
Yes, it is, and more! Our discrete shipping is standard without extra charges! We ship worldwide with guaranteed delivery. Shipments to Australia, New Zealand, and Tasmania must be insured to qualify for guaranteed delivery.
We accept credit cards, bank transfers, bitcoins/cryptocurrency, and all cash currencies. You can choose your payment method at checkout.
Yes, we are. We have been selling and shipping seeds worldwide since 1996. Don't just take our word for it; look at our fantastic reviews! With hundreds of
verified reviews
, and over 25 years of experience, you can rest assured that we are the right seed bank for you.
Of course, we have; our team of experts have combined their knowledge and experience into our
Grow Guide
. Learn everything you need to know about cultivating cannabis, from germination to harvest!
There are a lot, but the best way to start is to decide what you would like;
Indica dominant strains are for nighttime use and will help you to relax and ease your aches and pains.
Sativa dominant strains are better for daytime use, giving you uplifting feelings and a boost in creativity.
Cyril

2021-04-22
This night nurse is very powerful don't let the high CBD fool you. You get a nice brain buzz that pounds your eyes closed until you are sleep. Kept me sleepy for days so know your limit on this. Will keep in my collection....
LOVE

2019-06-11
Good products.
Will comeback for more!...
We found other products you might like!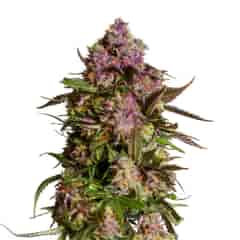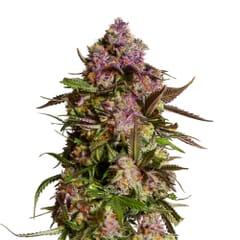 THC level: 21 - 23%
Yield: Average Yield
Effect: Creative
(US) $ 60.00