The Haze strain lineage hails proudly from a legendary line of cannabis plants. If you have been in the weed scene for any time, you have probably heard of a few. The Haze's original name, Limoncello Haze, and even Super Silver Haze are popular picks, to name a few.
When it comes to bud, you certainly have choices. Just in our seed bank, for example, we offer countless strains from many families and categories. You may be wondering, then: how does Haze stand out? How do our Haze seeds compare to other powerful strains? And what makes this lineage so unique?
We are going to dig into the answers today. First, we will examine some more frequently asked questions about Haze weed. Then, we will dive deeper into some of our favorite strains from the Haze line.
What is Haze?
You may wonder, where did the Haze strain originate? What is 'Haze' when we are talking about marijuana?
The legend behind this cannabis family lineage is that the original was first developed in Santa Cruz, California. You might be thinking that the name came from the effects the bud provides, or even maybe its appearance. Surprisingly, two brothers, R. Haze and J. Haze have their names behind this strain.
Haze was created through multiple breeding stages. First, the brothers crossed a Colombian landrace with a Mexican landrace. They crossed the result of this cross with a Thai landrace. That result spawned the Haze strains that we know and love today.
Thanks to the Haze brothers and the Haze strain, many people associate Sativas with cerebral highs. The Haze strains are what helped start that. They stimulate the brain and make people both mentally and physically active. And now, hundreds of strains descend from the Haze line.
What does 'Haze' mean?
To dig in even deeper, let us look at the meaning behind the term &lsquo ;Haze'. As we said, you might initially think it comes from the effects Haze provides. It might even make sense that it came from a certain Haze strain's appearance.
The name 'haze' comes from the breeders' name that helped bring the strain to life. Two brothers, R. Haze and J. Haze are responsible for the birth of Haze.
Our favorite types of haze seeds
Now that we know more about the origins of the Haze strain, it is time to dive deeper into our favorites. You might recognize some of these names, while others may appear new. We hope we can open your eyes to new varieties within the Haze family.
Then, you can decide which Haze strain stands out on top. Maybe you are looking for the most resilient or the easiest to grow. Or, you might be searching for the most potent of this legendary lineage. Fortunately, all these answers are in store for you here.
Haze autoflower
Up first as we celebrate the Haze strain is our autoflower Haze seeds. One of the OG strains for this line, Haze Autoflower, is a tough pick to beat. We do not mean to brag, but it is crossed from the original Sativa from California. That, crossed with a Skunk, produces a high-THC, gold-tinged harvest that is very hard to beat. It is an ideal pick for even newbie growers with a flowering time of just 7 to 8 weeks.
You can look forward to a yield of up to 500 grams (17 Ounces) with the autoflower Haze strain. Compact in height, and be ready for the big commitment that comes from this variety. Fortunately, many growers find it more than worth it, thanks to Haze and its powerful effects. Await effects stimulate creativity and productivity while putting you in an uplifting mood. For those new to marijuana, in general, we'd recommend this as a strain to ease into everything.
Limoncello Haze
Next up is our Limoncello Haze strain. Limoncello Haze is certainly a top pick when you are easing into this new weed family. It is a truly winning combination of Super Silver Haze (which we will mention soon) and Lemon Ice. These Limoncello Haze seeds are the two-time winner of the High Times Cannabis Cup, claiming the cup for both 2008 and 2009.
This Haze's effects go a bit outside the box, making it an ideal choice for those with chronic pain. Recreationally, it stimulates mild psychedelic effects, so you are in for a fun ride. Simultaneously, however, you can feel uplifted and relaxed with the high Limoncello Haze stimulates.
Best of all, it has a flowering time of just 7 to 8 weeks. Depending on your grow environment, you can look forward to multiple harvests a year with the Haze line.
Limoncello Haze (Feminized)
Our feminized Limoncello Haze strain is another excellent addition to the Haze family. While it is feminized, this Limoncello Haze remains potent.It is merely better equipped for growers that opt to breed their plants. This particular feminized Limoncello Haze was crossed from Lemon Ice and XTRM Silver Haze, giving it an even brighter boost.
A Sativa-dominant, citrus-flavored variety of marijuana, get ready for a strain that will knock your socks off. It is strong in effects and grows dense, so you can get excited about a great yield. While its flowering time is 9 to 11 weeks, it awaits a yield of 550 to 800 grams (19 to 28 Ounces) per plant. Talk about plentiful!
Super Silver Haze
Finally, we finish out our recommendations with Super Silver Haze. The Super Silver Haze seeds are some of our most powerful feminized options across our seed bank. With this type of Haze, you can look forward to a better harvest that is easier to grow, with healthier plants from start to finish.
With a flowering time of 8 to 10 weeks, we recommend this one for beginners and experienced growers alike. Its effects are meant to make you happy and uplifting while stimulating creativity and productivity. The Super Silver Haze strain is a worthy contender when considering Haze for your next grow.
Discover Your Favorite Haze Today
Now, it's time to put yourself into a Haze of your own. As you can see, there is much to love about the strain family. Haze weed is a powerful force, so be sure you are ready when it is time to start growing. Fortunately, the Haze seeds we offer are easy to grow with short flowering times.
No matter which you pick, you are in for a treat. That is why we recommend giving all our Haze strain choices a try. Once you find your preferred pick, you may discover this is the path for you. Discover why so many users love and use Haze when you find your favorite today.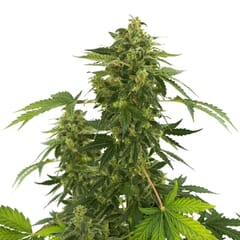 THC level: 23% and up
Yield: High Yield
Effect: Creative, Happy
(US) $ 60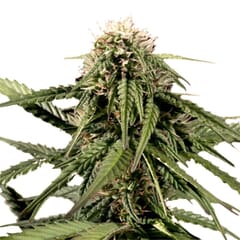 THC level: 23% and up
Yield: Average Yield
Effect: Creative, Energetic
(US) $ 50