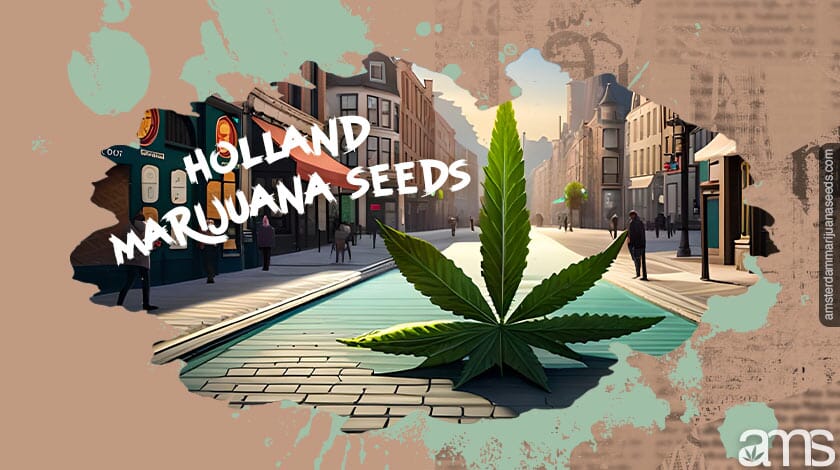 Looking for the best marijuana seeds from Holland? Amsterdam Marijuana Seeds (AMS) is your go-to seed bank with over 25 years of experience. Our mission is to provide you with premium-grade cannabis seeds that meet the highest standards of quality and genetics. Whether you're a seasoned grower or just starting out, we have the perfect seeds for your needs.
Marijuana Seeds from Holland
At AMS, we believe in the power of cannabis and its potential to enhance lives. Our extensive selection of over 120 cannabis strains has been meticulously curated and tested to ensure top-notch quality. From classic favorites to new and exciting hybrids, we have something for every taste and preference.
But we're more than just a seed bank. We're a community of passionate cannabis enthusiasts who are dedicated to sharing knowledge and supporting each other's cannabis journeys. Our team of experts has decades of combined experience in cultivation, and we're here to provide guidance and advice every step of the way.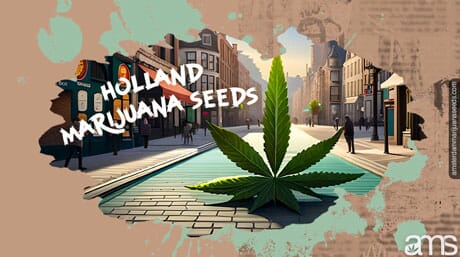 Quality is Our Priority
When it comes to cannabis seeds, quality is paramount. That's why we partner with the best breeders from Holland to bring you the finest genetics. Our seeds are carefully selected, hand-picked, and undergo strict quality control measures to ensure high germination rates and healthy plants. With AMS, you can trust that you're getting premium cannabis seeds that will produce exceptional results.
Your Cannabis Journey Starts Here
Whether you're a beginner or an experienced grower, AMS is here to support you on your cannabis journey. Our user-friendly website offers a seamless shopping experience, allowing you to browse our extensive catalog and find the perfect strains for your needs. We provide detailed strain descriptions, growing tips, and customer reviews to help you make informed decisions.
Expert Guidance and Support
At AMS, we understand that growing cannabis can be both exciting and challenging. That's why we offer expert guidance and support throughout the cultivation process. Our team of experienced growers is available to answer your questions, provide personalized advice, and troubleshoot any issues you may encounter. We're here to ensure that your cannabis journey is a successful and rewarding one.
Discreet Shipping and Secure Packaging
Your privacy and satisfaction are our top priorities. We discreetly package all orders to ensure safe and secure delivery to your doorstep. Our packaging is plain and unmarked, with no indication of the contents inside. You can trust that your order will arrive discreetly, protecting your privacy and giving you peace of mind.
Join the AMS community and experience the best marijuana seeds from Holland. Start growing your own cannabis today and enjoy the satisfaction of cultivating premium-quality buds. Shop now at Amsterdam Marijuana Seeds and let your cannabis dreams come to life!