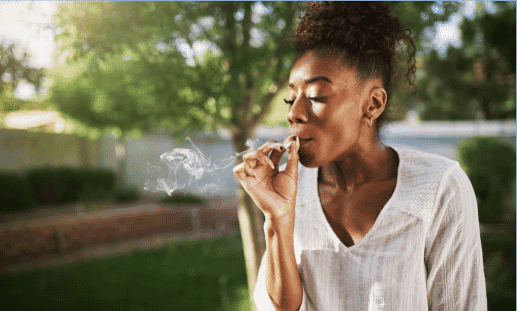 Our buddies over at Hightimes have some interesting information:
Popular support for marijuana legalization continues to climb. Now, the newest numbers are in. And once again, these stats reveal that more and more people are on board with legalization. In fact, the latest numbers show more support for legal cannabis than ever before.
New Poll About Marijuana Legalization
The numbers come from the newest Gallup poll on the question of legalization. The group has been surveying Americans on their attitudes toward cannabis for decades. And this year's report revealed the highest-ever levels of support for legalization.
To be specific, the newest survey found that a full 66 percent of Americans now support the legalization of marijuana. Importantly, this is the third straight year in which support for legalization reached record levels.
For example, in 2016, 58 percent of survey respondents said they supported legal weed. At the time, that was the highest recorded level of support.
Then the following year, it hit another new high. That year 64 percent of Americans were in favor of legalization. When these numbers came out they were the new record.
Prohibit Cannabis
But once again, that record was broken. Now, a full two-thirds of all American adults say they are in favor of making cannabis legal. This represents the highest ever level of support.
Despite legalization's steadily increasing popular support, the federal government continues to prohibit cannabis.
More specifically, marijuana remains a Schedule I banned substance. That category is reserved for "drugs with no currently accepted medical use and a high potential for abuse."
For years, advocates have called on the government to reschedule—if not outright legalize—cannabis. Such advocates point out that there is in fact a large body of scientific research suggesting that cannabis has a number of medicinal and therapeutic uses.
Further, many studies show that cannabis is not addictive. In fact, new research suggests that marijuana could help wean people off of dangerous addictions to opioids and other similar drugs.
Demographic Breakdown
Democrats favor of legalization
Analyzing the new stats through a number of different demographic lenses shows jut how deep support for legalization has become.
Perhaps most telling, there is a distinct uptick in the number of conservative voters now in support of legalization. Just a few years ago, only 35 percent of Republicans supported legal weed.
Last year was the first time that legalization was supported by a majority of Republicans—but by a slim 51 percent margin. This year, 53 percent of Republicans are in favor of legal marijuana.
Among Democrats, support continues to grow. Today, 75 percent of Democrats are in favor of legalization. And 71 percent of Independents said they support legalization.
Things are also changing based on age. Americans 55 and older support marijuana more than ever before, with 59 percent of respondents now in favor. Support for legalization remains highest among those 18-34, where 78 percent said they are in favor of legal weed.
Finally, regional differences are now basically nonexistent. In past years, the West was the clear leader in terms of support for legalization. But now, all regions support legalization at more or less equal rates:
West: 65 percent
East: 67 percent
Midwest: 65 percent
South: 65 percent
Source: Hightimes