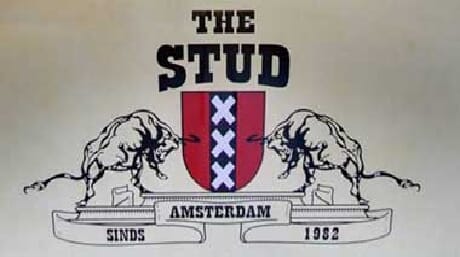 Location: In Amsterdam Oost (East), Molukkenstraat 581
Score: ⭐⭐⭐⭐⭐
Ask a local stoner for their Amsterdam top five CoffeeShop list. Chances are they will include The Stud. This OG has been around since 1982. Those who have had the opportunity to visit The Stud will most likely agree that it stands out for three reasons:
Great price/quality ratio.
Awesome weed.
Super friendly and patient service.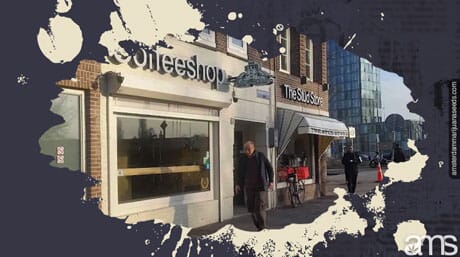 They refer to themselves as "The Best Coffeeshop in Amsterdam" and have plenty of reasons to make that claim. The Stud does have inside seating where you can enjoy your weed on a rainy day, but it's a bit small, so weather permitting, we suggest you take your cannabis to go! The area has a lot to offer, and you'll get a feel for one of the best melting-pot neighborhoods in the city.
Pros: The prices are fantastic for weed this good! Take Super Silver Haze, for example. The Stud will run you €10 per gram, compared to €12.50 at Greenhouse. If you're looking to get some of that great California weed, you can also find some imported strains for much cheaper than downtown, where they cost up to €30 per gram. We suggest trying the Slurricane for the trip of a lifetime! You can see the full Stud Menu here.
Cons: Small indoor seating space. Sometimes there's a line to get in.
AMS Tips
Want to smoke a cartoonishly large joint but can't afford to fill it all up? If you're on a budget and want the most bang for your buck, we suggest you ask CoffeeShops for their Gruis (sometimes seen on CoffeeShop menus as Grinded Weed). This is the leftover weed at the bottom of the jars when all the big buds have been sold. You might think this is not quality weed, but that's not so. Gruis is as good as the rest of the weed at the CoffeeShop, as it's a real potpourri (pun intended) of all the strains on sale. So to get good Gruis, you must go to a good CoffeeShop. You can get 5 grams of Gruis at The Stud for only €20! We've tried it, and it's always a great choice for chronic smokers. Watch out, though, as it will sell out fast!
Get the full post experience
As mentioned above, Amsterdam Oost is a melting pot. Middle eastern, Moroccan, Turkish, and Indian influences make this neighborhood, unlike any other city. If you're going to take a detour and explore outside the center to visit The Stud, why not make the most of it by spending a fantastic afternoon in this still underrated corner of the city?
After you get your goodies at the Stud, take a short walk to the wonderful Flevopark. If it happens to be summer, you can even take a dip in the lake! Otherwise, make your way to one of the best-kept secrets, a distillery in the park called Distilleerderij 't Nieuwe Diep, here you can enjoy some homemade liquors and beers or have a snack with a gorgeous view.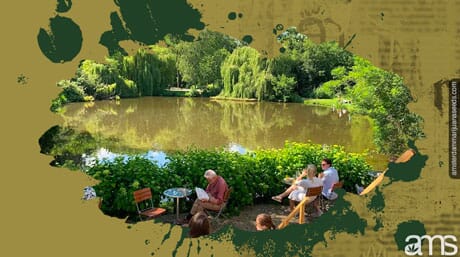 Distilleerderij 't Nieuwe Diep in Flevopark is only a short walk from The Stud.
As you return to the center, take a walk down Javastraat for some awesome food!
Got the munchies? Get some Red Velvet Pancakes at Cafe Chantilly or Cupcakes at Majesteit Taart.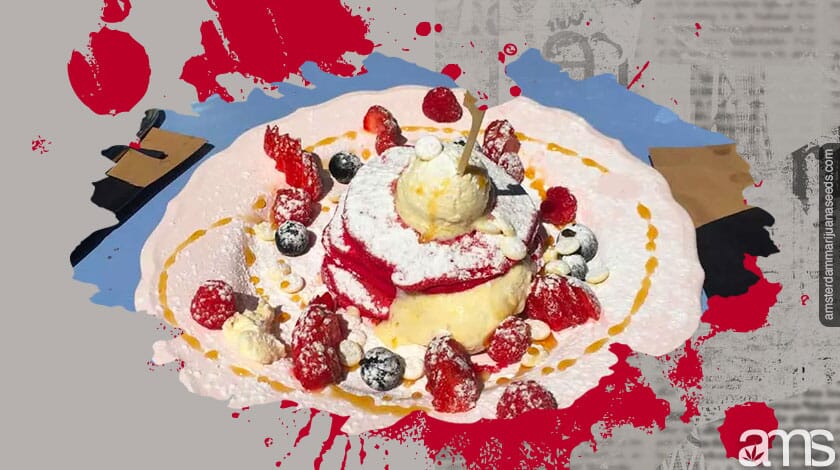 If you want to try the absolute best Falafel in the city, try Tigris & Eufraat.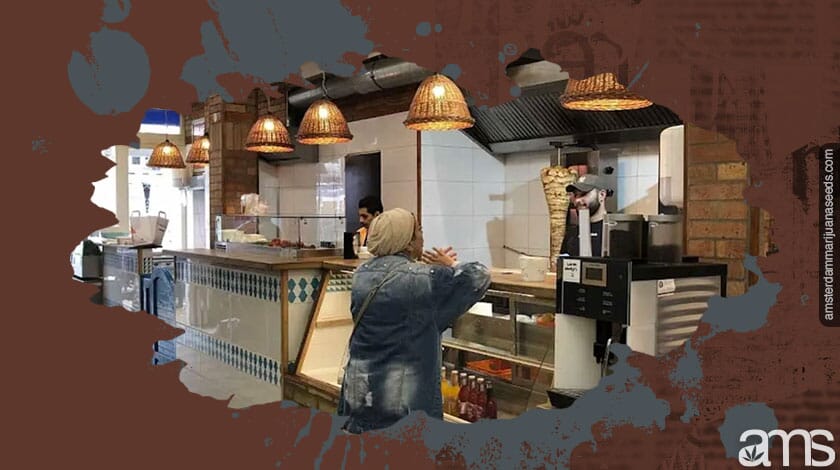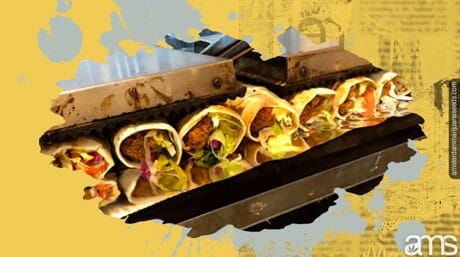 Last but not least, have a beer at the city's number one brewery, the Brewerij T'IJ, colloquially known as the Windmill Brewery.