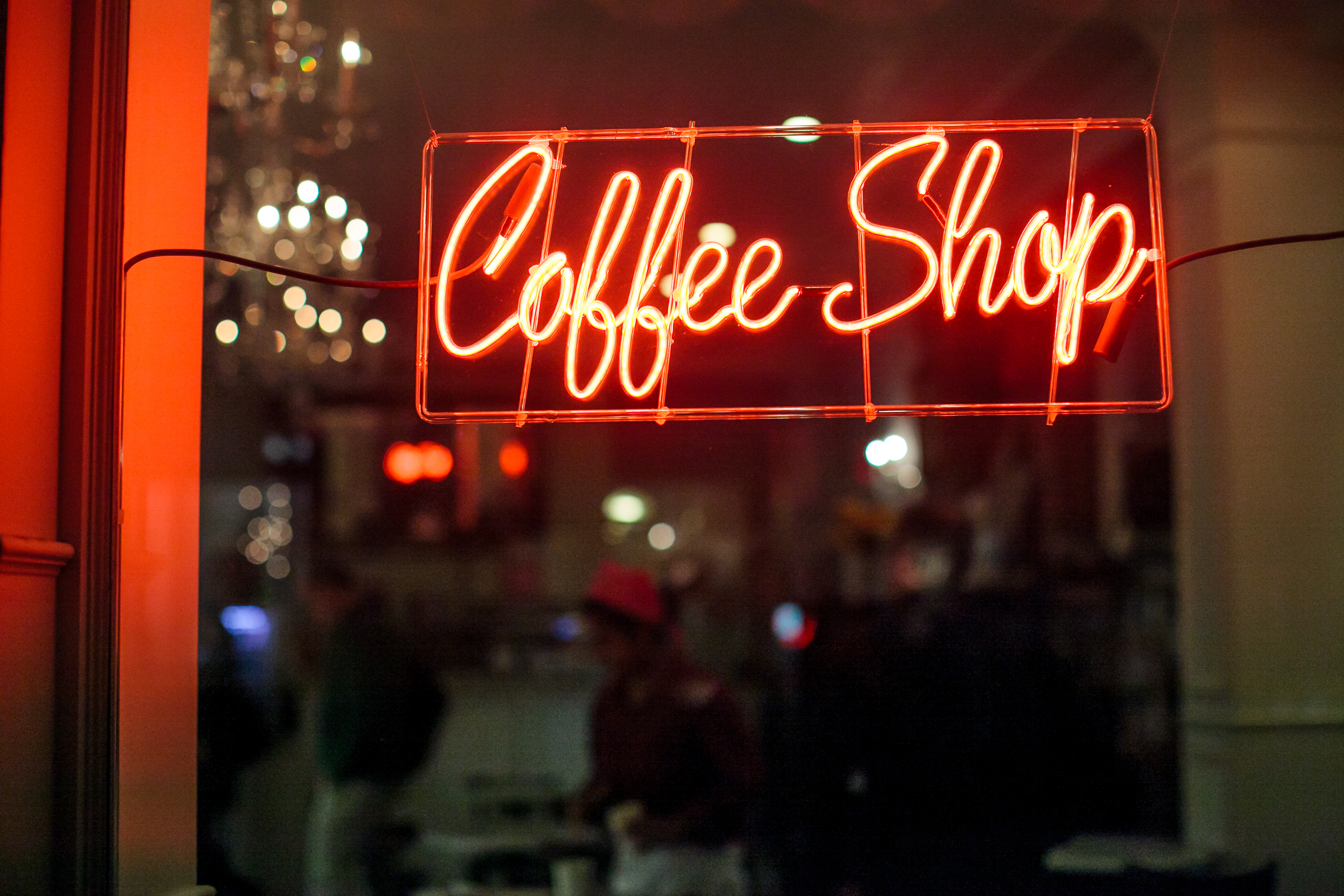 Visiting Amsterdam during the fall season is a wonderful time to go. The city is less busy with tourists yet there is still plenty of things to do. With the weather getting cooler you'll want to dodge into some coffee shops to warm up with a nice cup of hot cocoa and a joint.
Yes, you can walk right into a coffeeshop in Amsterdam and buy your fix of cannabis edibles, pre-rolled joints, hash, and bud; no medical marijuana card is needed. This is of course if you are at least 18 years old. With hundreds of coffee shops spread throughout the city, it can be difficult to choose which ones you want to visit. The following list of the most popular coffee shops in Amsterdam will get you through your holiday.
The first coffee shop in Amsterdam
One of the most famous coffee shops and dubbed the first coffee shop in Amsterdam is Mellow Yellow. Mellow Yellow has been selling weed since the '70s in Amsterdam. 
Another coffee shop that has earned its place on this blog is the Dampkring.  It has a reputation for being one of the best coffee shops in Amsterdam.  It was made famous by the movie Ocean's Twelve when a scene was filmed there. The coffee shop features beautiful woodwork both inside and outside. The atmosphere made up by the lights and decor will make you instantly feel mellow.  A large selection of fine marijuana awaits you at the Dampkring.  You can get award-winning bud-like Super Silver Haze, Chocolope, and Candy Kush. They even carry a strain called Ocean's Twelve Haze to pay homage to the film's producer.
A favorite among tourists
De Kade coffee shop is a favorite among tourists and locals alike. This coffee shop is not only known for its awesome bud but also for the delicious food they serve. It is the renowned winner of multiple "High Times Cup" awards and well worth a visit when you are in Amsterdam.
A popular coffee shop among celebrities like Snoop Dogg and Rihanna is Green House located in the red light district.  It features a wall of fame in the shop with photos of all the celebrities that visited. This coffee shop is a winner of 38 Cannabis Cups, which tells you it's definitely a legit place to get the best marijuana. The Green House United is another branch of Green House located on Haarlemmerstraat. Here you can smoke your joint while looking at the huge aquarium under your feet that spans half of the seating area. This location has better than average food and drinks than most coffee shops.  Here you can chomp down sirloin steak and hamburgers to satisfy your munchies.
25 awards at the High Times Cannabis Cup
Another favorite coffee shop of celebrities is Grey Area. This coffee shop is run by a team of Americans that are cannabis experts and extensively sample and test their products before selling them. This is no wonder that they won 25 awards at the High Times Cannabis Cup. This specialty weed shop is perfect for the cannabis connoisseur. They have many world-class strains and boast that they are the original home of Grey Haze, Grey Scout Cookies, Silver Bubble, just to name a few. Here there is no short supply of glass bongs, or if you prefer try the Volcano Vaporizer. This cozy little shop will make you feel right at home.
Amsterdam has an amazing variety of coffee shops to fit your every need and mood.  From small little shops with just a few seats to coffee shops that span 3 floors, Amsterdam has it all. Come try strains that you have only dreamt of, and chill out by the famous canals with your favorite bud.