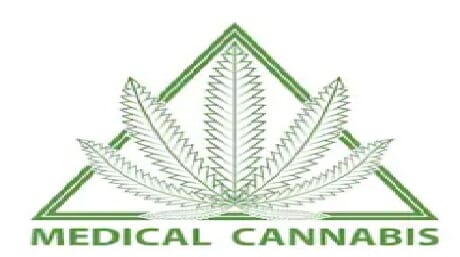 America is becoming even cooler now that the Governor of New York, Andrew Cuomo, signed a bill that will give critically ill patients expedited access to medical marijuana.With this bill, qualified patients are issued special cards that grant them protection from police force and child protective services.
This past June, both houses of the legislature passed a bill that would start a program to support critically ill patients to get emergency access to medical cannabis. Governor Cuomo received the bill on October 30th and had to decide sign it this past week or decide to veto it.
Governor Cuomo says the legislation he is signing strikes the correct balance between the desire to give those suffering from serious diseases access to treatment, and the necessity to guard against threats to public health and safety. Cuomo commends the lawmakers and advocates whose efforts over the past years were critical in making medical marijuana a reality in New York.
Serious Conditions
How this program will work and ensure only patients with critical conditions who can get the most out of this bill will be a registry and certification procedure for doctors to prescribe medical marijuana. These doctors must be registered with the Department of Health and be certified to treat the critical condition that the patient is looking to treat. Serious conditions in which the patient can get prescribed medical marijuana would be Parkinsons Disease, cancer, Lou Gehrigs Disease (ALS), neuropathies, multiple sclerosis, HIV/AIDS, epilepsy, Huntingtons Disease, damage to the nervous tissue of the spinal cord with objective neurological indication of intractable spasticity, inflammatory bowel disease, and others that is added by the Department of Health commissioner.
Unfortunately, unlike other standard medications, health insurers will not be obligated to cover medical marijuana in their health plan.
Registry Identification Cards will be given to the Department of Health certified patients. Written on the card will be the dosage, limitation, and recommendation made by the practitioner. The card can be revoked or suspended by the DOH if the patient makes a violation of the new law.
The penalties of those abusing the law are tough. It's a Class E felony for a doctor to approve a patient as eligible for the use of medical marijuana if they reasonably should know the person requesting this treatment does not fit the qualifications. Not only that, but this law makes it a misdemeanor charge for a recipient of medical marijuana if they sell their prescription marijuana or possess more than what is needed for their treatment for their own use or for the use of other individuals.
Medicine
The Senate Co-Leader, Jeffrey Klein said that the "patient-centric program" will give citizens of New York a new level of care all under the most safe and regulated medical marijuana programs in the United States.
The process that is believed to make the administering medical marijuana safely includes prohibiting any form of the medicine that has not been approved the the Department of Health. The DOH will make guidelines controlling the dosage amount. Patients will not be allowed to possess a higher amount than that of their 30 day supply. It must also be kept in the original packaging that it came in.
Organizations that want to manufacture or distribute will have to be registered with the DOH and adhere to a certain list of requirements. These organizations can be registered for 2 years at a time and after that renew their registration. If they don't adhere to the certain list of requirements their right to manufacture or distribute can be revoked. Strict security and record keeping will be enforced. So far, the law allows for 5 registered organizations that can operate no more than 4 dispensaries throughout the state of New York.
The medical marijuana program is planned out to become operational in January of 2016. Although I think that a law like this should have been in place much earlier already, it's truly a better late than never case. Children and others that are terminally ill should not have backs turned on them by the government when there's a natural medicine out there that can help them. I applaud New York for being a forward thinking and a humane state.