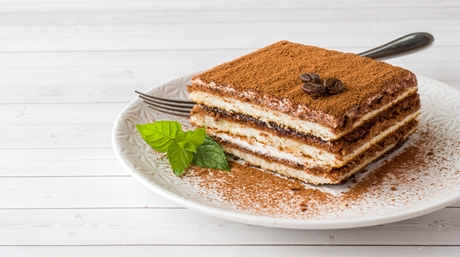 420 Tiramisu
Tiramisu is a classic italian dessert.
It consists of lady fingers, mascarpone, coffee and liqueur.
I gave my all time favourite dessert a 420 twist.
With this recipe you make yourself a delicious treat.
Ingredients:
125 ml fresh whipped cream.
75 g powdered sugar.
1 vanilla stick or 1 sachet vanilla sugar
3 egg yolks.
400 g mascarpone (soft cream cheese)
100 ml coffee or almond liqueur (I prefer to use a shot of cognac/brandy)
200 ml of cold espresso coffee.
1 or 2 packs of lady fingers.
1 cocoa powder.
150 grams of hemphearts
tablespoon honey
Recepy:
Beat the egg yolks with half of the sugar and add the vanilla stick.
Stir in the mascarpone.
Beat the whiped cream with the other half of the sugar until its stiff.
Spatulate the whiped cream into the mascarpone.
Roast the hemphearts with the honey and leave them to cool of.
Mix the liqueur with the cold coffee.
Cover the bottom of a baking dish with lady fingers and soak them with the coffee liqueur. 
Divide half of the mascarpone mixture over it and grate cocao on it.
Put a layer of lady fingers on it, spoon the rest of the mascarpone mixture over it.
Smooth the top, sprenkle the roasted hemphearts on top and let the tiramisu stiffen in the refrigerator.
Before serving, sprinkle the cocoa with a sieve on top.
In case of munchies, double the ingredients. lol
Buon appetito!