Do you not yet know whether you want to grow your weed plants indoors or outdoors? View this article in which we list all the advantages and disadvantages of growing outside and inside.
BUY THE BEST WEED SEEDS
Are you searching for outdoor marijuana seeds or indoor pot seeds? Browse our seedbank to buy the perfect strain to suit your growing needs. We sell all kinds of weed seeds such as feminized seeds, medical seeds and classic strains including White Widow, Haze and Kush.
WHAT DO YOU NEED TO KNOW BEFORE YOU START GROWING WEED?
Growing weed is easy and fun to do, but to start from seed will require some time and effort. It also depends on the yield you are expecting. Did you buy your weed seeds already? If not, check Amsterdam Marijuana Seeds for an extended range of cannabis seeds. For a proper germination process it is best to soak the seeds in a cup of water.
Indoor weed plants can be better cared for and are not going to be dinner for wildlife or insects
We will not go into detail about all growth phases. This article is intended to give you an idea of the major differences between indoor and outdoor growing. So that you can make a good decision after reading whether you will grow your weed plant indoors or grow outdoors. So read on!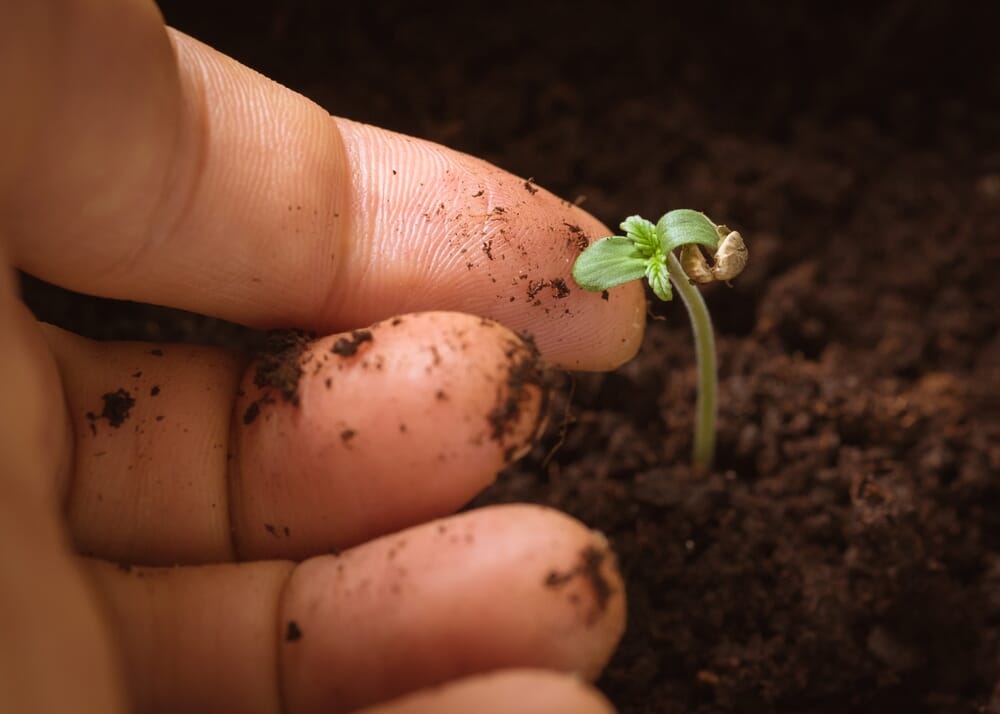 Growing marijuana seeds will necessitate you to have seeds, pots (or boxes), soil and light (artificial). That is, if you want to grow your weed seeds indoors. If you decide to grow outside, it is important to constantly check your plant for molds and pests.
OUTDOOR CANNABIS GROWING RISKS
If you decide to grow your plants outdoors, then you can assume that your plants will grow slightly larger, which in turn means that you will have a larger harvest.
On the other hand, indoor cultivation has the advantage that you have more control (with regard to the light, the location, the soil, the nutrition, the humidity, the temperature, etc.). Inside you can imitate all elements and keep an eye on them. You can generally take better care of your weed plants indoors and your plants are not attacked by animals or insects.
Do you prefer to grow your weed plants indoors or outdoors?