Caprese Salads are a light and delicious item to enjoy on a summer day. With this easy recipe, you can make a Cannabis Caprese Salad that will make your summer day a pure pleasure.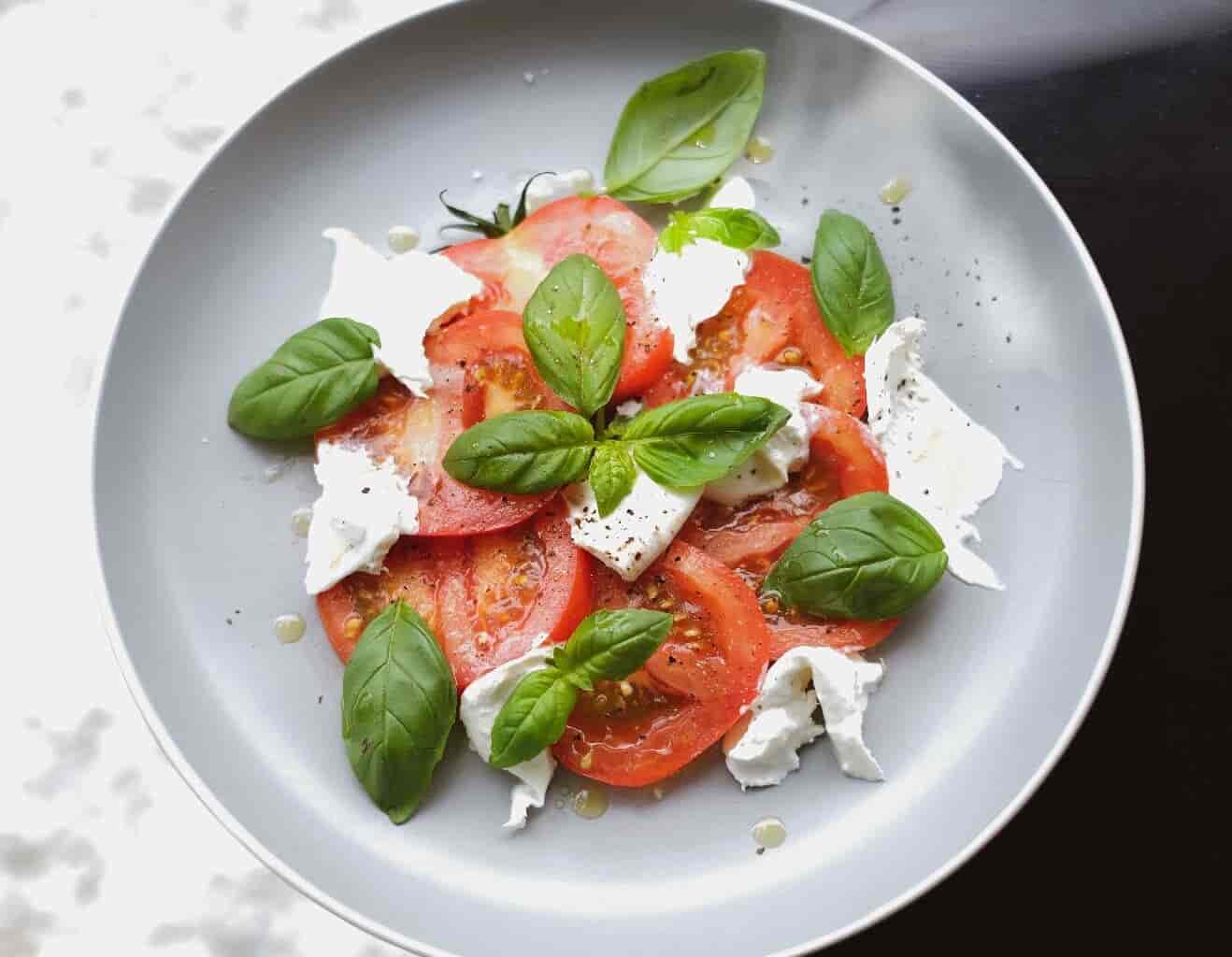 Ingredients:
3 medium-sized Roma, Plum, or San Marzano tomatoes
1 package of fresh mozzarella cheese
1/2 cup of fresh basil leaves
1/4 cup of Cannabis Oil; it is best to use olive oil-based cannabis oil for this recipe
2 ½ TBSP of Balsamic Vinegar
Salt and Pepper to taste
Directions:
Wash the tomatoes and basil leaves.
When dry, Slice the tomatoes to desired thickness – approximately ¼ inch.
Slice the cheese to the same thickness as the tomatoes.
Tear the basil into pieces.
Place the tomatoes, cheese, and basil on a serving plate. Alternate by placing a slice of tomato, then a slice of cheese, then basil. Arrange in small stacks or in a line.
Drizzle the cannabis oil and vinegar over the salad. Salt and pepper to taste.
Disclaimer: This content is meant for educational purposes only. It has been compiled with research from external sources. it is not meant to substitute any medical or legal advice. Please see your local laws for the legality of cannabis use.