Only %1 left
As low as
$35.00
Regular Price
$35.00
Big Black Indica: she looks like a black and classy White Widow covered in crystals and THC resins. But do not be fooled by this beauty. Like a cross between Afghan, White Widow, and Big Bud, our Big Black pot offers you the best of the best characteristics of the greatest Indica strains available. Big production, loads of THC crystals and a powerful smoke.
WHY SHOULD YOU LOVE BIG BLACK POT?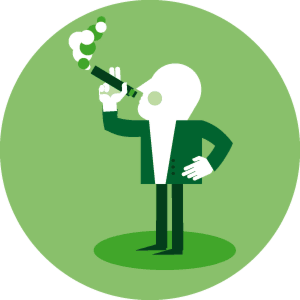 Its sweet taste is something to remember. It's actually the reason most people like Big Black bud. Another reason why you will love Big Black Indica is it's typical Indica high: a stoned body buzz and happy feeling with a relaxed mood. They say Big Black pot is great to share with the company because it's such a powerful smoke, although this strain is more likely the kind you'd fall asleep with.
SPARKLING AND ENCHANTING STRAIN
The Big Black height strain looks as strong as an ox. She is beautiful; just watch the amount of frost that you can see sparkling on the big, dark leaves. The sticky buds are all light green, covered with orange hairs and the trichomes are uncountable. It all shows how Big Black Indica is just big phat business.
AMS: FAMOUS SEED BANK FOR 20 YEARS
Order marijuana seeds now at Amsterdam Marijuana Seeds (AMS) and go to the ultimate Big Black height yourself. AMS stands for excellence: we offer the best products and great customer service. The master breeders of AMS select and develop our own high-quality weed seeds like Big Black bud. For two decades, AMS has become a well-known seed bank worldwide. Share our 20th anniversary with us!
ENJOY EXCELLENT BIG BLACK MARIJUANA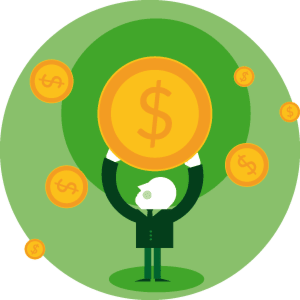 We like to celebrate our excellent products for affordable prices. The AMS range exists of 120 types of weed seeds. Last year we introduced ten new species, like Cappuccino 420, Waikiki Queen and Bob Marley seeds. Order high-quality Big Black pot seeds at AMS now. It is safe, discreet, and anonymous. Delivery is guaranteed within 14-21 working days and even after a long flight straight to your home, our seeds are still high quality.
STRONG PLANT, EASY TO GROW
Big Black Indica is a strong plant that grows easily and is very simple to maintain under all circumstances. The flowering time is only seven to eight weeks and the Big Black height raises up to 220 centimeters (when grown outdoors). What do you say? Try Big Black marijuana: a great Indica hybrid with the genetics of White Widow and the production of Big Bud.
TOOL TO IMPROVE BREEDING SKILLS
Is this your first time growing into Big Black height? Or maybe even your first time growing ever? If you want to improve your growing skills, check out our grow guide. The best thing about growing Big Black height is the enjoyment you will get from watching your tiny little seeds sprout and become the most lovely and beautiful of all houseplants.
THE GREAT BIG BLACK HEIGHT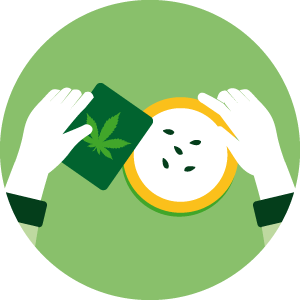 Raising Big Black bud strains to greater heights means you need to take good care of your plants. To start with, you need the best Big Black Indica seeds available. AMS can help you with that. Second, but just as important, are the growing conditions. Make sure you find the right balance of light, water, and nutrition for your strains and harvest up to 550 grams Big Black marijuana per square meter.
MARIJUANA FERTILIZER AND INCREASE YIELD
Increasing the yield of your strain can easily be accomplished by using fertilizer. Marijuana fertilizer contains the basic chemical elements that are needed for growth, root formation and to develop a strong plant. Give it a try and harvest up to 30% more sticky buds of your beloved Big Black height.
WHAT ARE FEMINIZED CANNABIS SEEDS?
When you order Big Black Indica feminized weed seeds you grow female plants only. Feminized seeds help you save money, time and energy. They are very beneficial to buy compared to regular because you know that all of your plants will produce. Our Big Black bud seeds guarantee the space being used will be most productive. And above all, they grow big, fast and furious.
TYPICAL INDICA CHARACTERISTICS
Big Black marijuana is a strong 85% Indica cross that finds its origin in California and British Colombia in the 1980s. Big Black Indica is perfect for beginners as it is easy to grow. The strain is short and wide with good THC levels. As typical of many Indica's, Big Black pot is widely used to treat headaches, stress, insomnia and eating disorders.
BIG BLACK BUD AS MEDIJUANA
With seeds of Big Black Indica, you can grow yourself an excellent medicine. Marijuana is used for medicinal reasons for centuries. Back in the day, the Chinese already knew the medical benefits of pot. Chinese doctors prescribed medical marijuana all the time. Are you looking for marijuana seeds for medical use? You should take a look at our range because we have strains for all kinds of ailments.
BUY BIG BLACK INDICA SEEDS ONLINE
Order seeds now at AMS and start enjoying your Big Black Indica plants. We offer only the finest quality affordable seeds. You will get free seeds with every purchase of more than $100. Frequently, you can even score discounts of up to 50%. Just sign up for our newsletter and stay up to date. For now, just start growing our strong and enchanting Big Black marijuana strains.
POPULAR AT AMS
At AMS we have got more than 120 different kinds of weed seeds. Our Rainbow Kush is very popular, just like our range of cheap seeds.
More Information

| | |
| --- | --- |
| THC Level | Up to 20% |
| Indica / Sativa | 85% / 15% |
| Yield indoor | Up to 500 grams / 17.6 ounces per sq meter |
| Height indoor | Up to 90 cm / 35.4 inch |
| Grow difficulty | Easy |
| Seed Type | Indica |
| Plant size | Tall |
| Flowering time | Fast (6-10 weeks) |
| THC | High THC |
Frequently Bought Together
Customers Who Bought This Item Also Bought