AUSSIE BLUES ® REGULAR SEEDS
Indica/Sativa:

Mostly Sativa

Yield:
Climate:
THC level:
Effect:
Taste:
This product is currently sold out. We apologize for the inconvenience.
AUSSIE BLUES ® REGULAR SEEDS
The Aussie Blues is a regular cannabis strain that is Sativa dominant with a dominance of up to 90% and 10% Indica. With moderate growing difficulty, the Aussie Blues is that fantastic ganja plant that best suits amateurs and newbies alike.

The Aussie Blues is a regular cannabis strain that is Sativa dominant with a dominance of up to 90% and 10% Indica. With moderate growing difficulty, the Aussie Blues is that fantastic ganja plant that best suits amateurs and newbies alike. One of the stood out effects that our customers report to garner after consuming the Aussie Blues strain is that they mostly tend to get out of their thoughts in bewilderment typically because her potency is ideal for that experienced connoisseur like you. Perhaps, we are sorry to let you know that you have been hiding under a massive rock if you haven't ever heard of the Aussie Blues. Wipe your maladies away with the Amsterdam Marijuana Seeds Aussie Blues.

Contrary to its name, Aussie Blues will never have you feeling sad. In fact, we guarantee that it'll do quite the opposite. This strain is super powerful, so powerful that it often leaves users feeling as though they are having a near psychedelic experience. It induces euphoria and strong feelings of happiness, as well as supplying your body with piles and piles of energy to keep you going for hours.

This Aussie Blues strain is a cross of Blue Haze and has won multiple awards for being so fantastic. It is a potent as hell sativa dominant hybrid, with only a 10% indica content. This is why it has the ability to make those who consume it feel active and on top of the world. Aussie Blues is a gorgeous blend of the aforementioned Blue Haze, Azura, Light of Jah and Australian Blue. We know, sounds wonderful, doesn't it?

Aussie Blue truly is one of the best strains around and it isn't just because of how good it can make you feel, it actually has a whole variety of medicinal uses. From depression to chronic pain, Aussie Blues is able to relieve all sorts of issues. This one is ideal for recreation and medicine – how's about that, mate!?
CHALLENGING, BUT WORTH IT
Growing the Aussie Blues strain certainly isn't for the faint of heart as it is a little bit challenging to grow. However, if you stick with it, we promise you that you'll reap fantastic rewards – and a heck load of weed! Aussie Blues seeds grow into mega high plants and they also result in a pretty good yield, boasting 425 grams per square meter when grown outside. You do have to be patient though, as this baby takes up to 12 weeks to bloom. It's worth it though, honest!
If you want to know anything else about Aussie Blues marijuana seeds, or any of the other strains on our website, then please don't hesitate to give us a call. If you're a little shy, you can also send us an email or fill out our contact form. Growing marijuana is our passion, and anything we can do to help with regard to this is absolutely our pleasure. Happy shopping!
Aussie Blues, another cross of Blue Haze, is a true award winner. The mother of this strain is Australian Bush, also known as Duck. Our master breeder Massimo crossed her with the delicious taste and potency of our beloved Azura. And then crossed it again with our specially selected multiple award-winning Jack, which you might know better as Light of Jah.
POWERFUL AUSSIE BLUES WEED
This powerful Sativa dominant hybrid, the result of strain development and four selections, has a lemony smell and the growth potential of a winner. Aussie Blues seeds grow like a typical Sativa. No wonder, with a Sativa ratio of 90 percent versus 10 percent Indica. And you can see it in the measurements of this beautiful weed strain: outdoors it reaches sky-high, up to 2,5 meters!
UPLIFTING AND RELAXING EFFECT
The effect of it is typical Sativa too: relaxed and uplifting. A strain you can enjoy alone or with the company. Regarding medical use, this plant is ideal for treating depression, anxiety, and chronic pain. Aussie Blues weed from Amsterdam Marijuana Seeds (AMS) is a robust and highly potent variety of its mother. Haze is known worldwide for its potency: smoke this grass and enjoy the blues of the outback.
AMS: YOUR ONLINE CANDY STORE FOR WEED SEEDS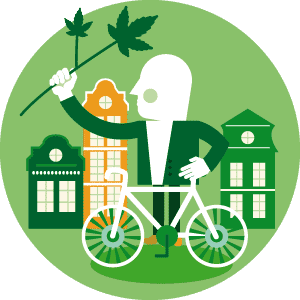 When searching for the perfect weed seeds of your dreams, do not only check out our marijuana seeds of the outback but also take a look at the rest of our assortment. Amsterdam Marijuana Seeds is the candy store of marijuana seed banks. We offer about 120 different seeds, such as regular cannabis seeds and feminized seeds, and love to introduce new species. Last year AMS launched ten unique and innovating seeds onto the market.
WHY IS AMS THE BEST SEED BANK?
Amsterdam Marijuana Seeds started out 20 years ago in the marijuana capital of the world, Amsterdam. We surrounded ourselves with the best breeders you can find in the Netherlands. Our team selects, develops, and innovates our own marijuana seeds. Besides that, our top priority is you, our customer. We share our passion with you and love to help you grow, in terms of skill and product.
ORDER AUSSIE BLUE NOW ONLINE
Order your Aussie Blues seeds online and receive your precious seeds within 14 working days. AMS guarantees delivery all over the world. Check out our terms of delivery. With our delivery service worldwide, you can live anywhere in the world and still be able to grow Aussie Blues. Keep an eye on the temperature when growing because growing conditions are different on every continent.
STRAIN WITH A CHARACTERISTIC FLAVOR
Want to grow outside? Check the median low temperature in your area. If it drops below 17 degrees Celsius in the period between spring and fall, you should not even bother to grow this strain outdoors. When growing indoors, it's best to sow Aussie Blues seeds on the soil to get that distinctive lemony flavor.
HOW TO GROW AUSSIE BLUES WEED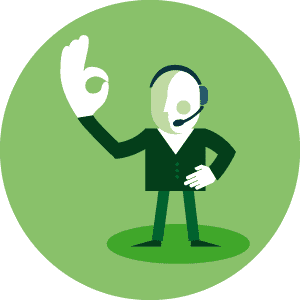 Aussie Blue is moderate to grow because of its potential to grow tall and bushy. As a grower who's just starting out, it might overtake you. Check our Grow Guide for the best tips. Also our team is always available to help you out, so no worries mate. Just contact us! Aussie Blues can be topped with good results. So, if you're looking to increase your yield and make the strain a bit shorter, you should try topping it.
THE BEST YIELD WITH GOOD NUTRIENTS
The expected yield is 425 grams per square meter when grown outdoors after a flowering time of ten to twelve weeks. The best months to harvest are September and October. If you want to get the most out of your Dutch Aussie Blues seeds, use our marijuana fertilizer. The finest nutrients for your strains will increase the harvest by 30 percent, no kidding!
QUESTIONS ABOUT WEED SEEDS? JUST ASK!
If you have any questions about Aussie Blues, the growing process or other things you'd like to know about marijuana seeds, please contact us. We are happy to help you out with growing strong plants, picking the right seeds for you and explaining how we work. We share a passion, so why wouldn't we share our knowledge? Email or fill out the contact form and we will respond within 24 hours.
We have many happy customers all over the world who are very pleased with our excellent services. Tanner from the USA shared his experience with us on the independent review website Trustpilot: "Very good products. Discreet packaging and quick shipping. AMS is awesome to do business with!" Do you want to share your experience with us too? We would really appreciate it.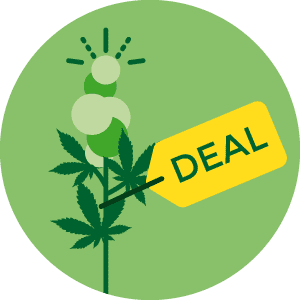 Order the best weed seeds you can get to grow your own Aussie now at Amsterdam Marijuana Seeds. With every purchase you make, you will get different marijuana seeds for free! We want you to experience the best of AMS by trying some special and fine marijuana seeds. If you want to stay updated about more discount and the best offers, sign up for our newsletter or follow us on Facebook.
Frequently asked questions
Yes, it is, and more! Our discrete shipping is standard without extra charges! We ship worldwide with guaranteed delivery. Shipments to Australia, New Zealand, and Tasmania must be insured to qualify for guaranteed delivery.
We accept credit cards, bank transfers, bitcoins/cryptocurrency, and all cash currencies. You can choose your payment method at checkout.
Yes, we are. We have been selling and shipping seeds worldwide since 1996. Don't just take our word for it; look at our fantastic reviews! With hundreds of
verified reviews
, and over 25 years of experience, you can rest assured that we are the right seed bank for you.
Of course, we have; our team of experts have combined their knowledge and experience into our
Grow Guide
. Learn everything you need to know about cultivating cannabis, from germination to harvest!
There are a lot, but the best way to start is to decide what you would like;
Indica dominant strains are for nighttime use and will help you to relax and ease your aches and pains.
Sativa dominant strains are better for daytime use, giving you uplifting feelings and a boost in creativity.
Justin M.

2019-05-23
Took 14 days for shipping which is fast as far as im concerned. Product was packaged well and the correct amount. Overall HAPPY...