Purple Power XTRM is a cross between Dutch Dope and our famous Super Skunk. Our excellent Purple kush seeds grow to be stable plants that grow even in colder climates. The strain is very popular worldwide, especially with both outdoor and greenhouse growers. Order excellent purple haze seeds now at Amsterdam Marijuana Seeds.
PURPLE MARIJUANA: ULTIMATE CREATIVITY
The Purple Power strain is the stuff of legends. This very pretty plant holds a big secret. Did you know it has been enjoyed by many great artists? Purple Power XTRM triggers creativity, unlike any other marijuana plant. And now you have the opportunity to try it yourself. And why not have some fun growing it too? Order the best Purple haze seeds now straight from Amsterdam.
SWEET, EARTHY AND UPLIFTING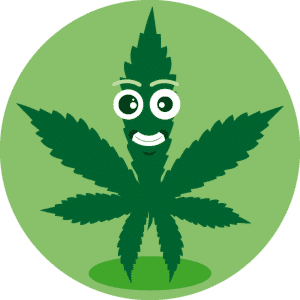 Large buds with resinous purple flowers create a strong sweet smell and a skunky flavor when smoked. The aroma is reminiscent of lavender and candy. The buzz will kick in quickly and is strong, with trippy visual effects. Purple Power strain may be one of the most uplifting strains you will ever come across. Eventually, it will fade into a deep sense of relaxation with a touch of euphoria.
AMS TAKES YOU TO THE CANDY STORE
You name it, AMS has it. From famous weed seeds like the Purple Power XTRM strain, White Widow, AK47, and Afghan to unique strains like Blueberry 420, the sweet Caramelicious, and Mega Jackpot Feminized, we provide for everyone's needs. Amsterdam Marijuana Seeds has been the favorite seed supplier for thousands of satisfied customers for more than 15 years.
MOST COMPLETE AND INNOVATIVE SEED BANK
Before ordering Purple haze seeds, make sure you've seen the rest of our assortment. You will feel like a kid in a candy store. With more than 120 different marijuana seeds and excellent customer reviews, AMS is the most complete seed bank you will find. What's your favorite strain? Or do you want to try something new? Last year, we introduced ten new and unique strains developed by our master breeders.
DEVELOPED BY THE BEST BREEDERS
Buy Purple weed seeds online and discover the excellent quality of AMS products. They are selected and grown with love and care. Surprise, surprise: although we offer high-quality seeds, we also have very affordable prices. We work with the most experienced growers from Amsterdam, who love to share their passion. No doubt about it, our products will make you smile!
PURPLE HAZE SEEDS SHIPPED WORLDWIDE
We ship all kinds of cannabis seeds to every corner of the world. When you order Purple kush seeds from AMS, you know it's safe. We guarantee delivery to your door and even after a rough trip, our seeds are still high quality. We use a stealthy way of shipping. But if there is ever any problem with your order, we will solve it.
HOW TO PAY ANONYMOUSLY?
Payment is anonymous, so there's need to worry. You have several options to pay for your Purple Power seeds: credit card, bank, and Western Union, which are the most anonymous options, cash, and bitcoins. We do not refer to anything marijuana-related on transaction descriptions bills or invoices. Make sure you do the same because having weed seeds is not legal in every country.
AMSTERDAM MARIJUANA SEEDS IS DISCRETE
It's done: you have treated yourself with weed seeds to grow your own Purple Power strain. You may wonder when you will receive your order. AMS works with registered mail to make sure you will receive your Purple kush seeds. The package isn't recognizable as an order from Amsterdam Marijuana Seeds, so nobody has a clue what's in it.
IMPRESSIVE LARGE AND PURPLE FLOWERS
As mentioned before, the purple power strain is very popular with both outdoor and greenhouse growers. Why? The size is impressive and, after a few weeks of flowering when the buds turn purple, you will love the purple glow once it starts to happen. When grown indoors, Purple weed seeds can be of moderate difficulty to grow: a bit unpredictable and challenging to manage.
TRY MARIJUANA SEEDS FROM AMSTERDAM
Purple kush seeds are worth trying and we, Amsterdam Marijuana Seeds (AMS), will do everything within our power to help you grow them. To start with, check out our Grow Guide which shows how anyone can grow marijuana purple. Second of all, we're always available to answer questions and give advice about growing purple seeds into plants of full strength.
Purple Power strain: Motivational and Social
Our Purple haze seeds are great for outdoor activities like fishing or camping with friends. Purple weed is so motivational, even washing your dirty car will become a fun activity after enjoying a smoke. On top of that, it puts you in a good mood. A social weed like marijuana purple makes you talkative while spreading good and even body high. It's right where you need it to be!
RECOMMENDATION OF AMS SEEDS
We often receive good reviews about Purple Power XTRM weed: This is one of, if not, the best strains I've ever had. The initial impression of it is incredible, because of the looks. The smell does not knock you off your feet, but you will reassess this after you enjoy the incredible journey it takes you on. Highly recommend it to all of my fellow stoners.
WE LOVE TO HELP YOU GROW
Try growing Purple weed seeds from AMS. It doesn't matter if you're an all-round breeder already or if you're just starting to explore: we will always help you with breeding. As experienced and enthusiastic growers, we want to share our knowledge, good ideas, and advice. So order your Purple Power XTRM kush seeds now and experience our excellent quality from beginning to end. Read our extensive Grow Guide or consult our expert customer service for more detailed information.
INCREASE YIELD: USE MARIJUANA FERTILIZER
Don't forget to use good nutrients for your beloved Purple seeds. With our fertilizer, you increase your harvest by about 30%. Make sure the plants receive enough sunlight and give them plenty of water every day. Good nutrients are a fundamental part of a good harvest. These elements are essential for growth, root formation, and the development of a strong plant.
THE BEST FLAVORS
At AMS we've got 120 strains of marijuana seeds with the best flavors, consisting of feminized and regular weed seeds. Enjoy classics like White Widow, Bonfire Feminized and Rainbow Kush.
More Information

| | |
| --- | --- |
| THC Level | Up to 20% |
| Indica / Sativa | 30% / 70% |
| Yield indoor | Up to 400 grams / 14.1 ounces per sq meter |
| Height indoor | Up to 90 cm / 35.4 inch |
| Grow difficulty | Moderate |
| Seed Type | Sativa |
| Effects | Energetic, Happy, Creative |
| Flavor | Earthy, Sweet, Skunky, Flowery |
| Plant size | Average |
| Flowering time | Average (8-12 weeks) |
| THC | Low THC |
Frequently Bought Together
Customers Who Bought This Item Also Bought