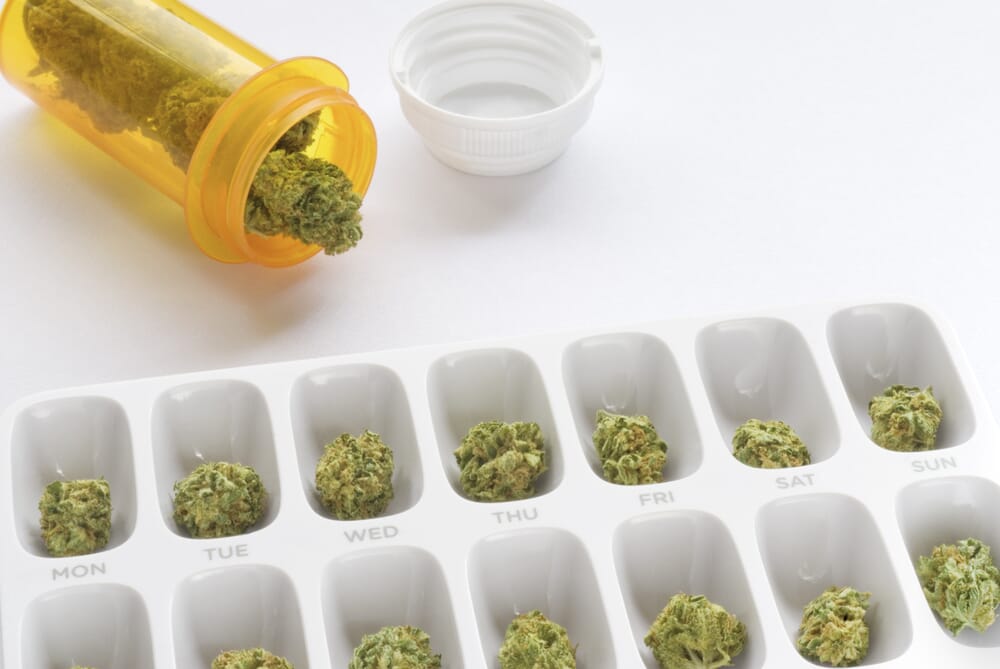 Medical marijuana is in most countries the only type of marijuana that can be grown without breaking the law. This is, when there is a prescription or other legalities are fulfilled.
MEDICAL CANNABIS
The use of weed is controversial, but for patients with medical conditions this is different. Many symptoms are eased by smoking medical cannabis.
Medical cannabis seeds can be found in either sativa or indica strains. These strains contain varied amounts of CBD or THC.
Medicinal cannabis has been approved for sale in Canada and many US States like Washington, Arizona, California, Colorado and Oregon.
WHAT ARE THE BENEFITS OF MEDICAL CANNABIS FOR PATIENTS?
We all know that cannabis contains THC (at least most cannabis strains do). THC is able to help reduce symptoms of chronic and painful medical conditions.
This allows the person that is ill to have more quality of life. Rather than taking prescription medications that the body becomes accustomed to. Regular medicines often cause side effects too.
GROW YOUR OWN MEDICINE
Medical cannabis seeds are also an economical way to treat painful chronic diseases, because prescription medications are often expensive, unless the patient has a medical plan that covers the cost of the prescriptions.
WHAT CONDITIONS ARE MEDICAL CANNABIS SEEDS GOOD FOR?
There is a long list of medical conditions. Patients with medical conditions like AIDS, many types of chronic arthritis and other painful conditions find medical weed often a much better way to treat the condition.
Growing medical marijuana plants  is also therapeutic by itself. And the THC is able to help decrease various symptoms of conditions. Many patients grow their own medical weed because they find it stimulates appetite.
BUY YOUR MEDICAL SEEDS FROM THE BEST ONLINE SEED BANK
Medical marijuana seeds gives you a chance to grow your own natural remedy against pain or disorders. Almost all cannabis strains  are suited for medical use. Of course, for certain medical conditions particular medical marijuana strains are more appropriate than the other. Medical cannabis can relieve pain and alleviate symptoms of many diseases and disorders. With the medical marijuana seeds of AMS, you buy yourself an excellent medicine.
Buy our discount MEDICAL FEMINIZED COMBO PACK now
---
Don't forget leave a comment below