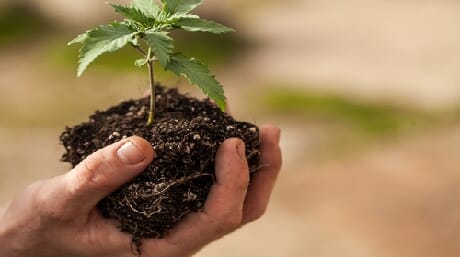 The difference in federal and state laws has made it a complicated situation for marijuana users. This contrast has made another difficult situation arise: organ transplants. Most hospitals will not allow people that use cannabis to be placed on an organ transplant waiting list.
The policies for treatment of patients that need an organ transplant and that test positive for marijuana differs from hospital to hospital. The U.S. organ supply is managed by the private nonprofit organization, the United Network for Organ Sharing; they currently do not have an official policy for drug or alcohol use. It seems to be based on luck if someone that consumes cannabis and needs an emergency organ transplant ends up in a hospital willing to help them. Even if marijuana use is legal in that state it does not affect the hospital's policy on giving organ transplants to those with cannabis in their system.
In California where medicinal and recreational marijuana is legal, legislation has tried to address this matter. In this state denying a patient, an organ-based solely on their use of medical cannabis has been outlawed. However, Stanford Health Care in Northern California still considers any use of a drug as a reason that they could leave a patient off the transplant waiting list.
Cases of invasive aspergillosis are quite rare
One of the most common reasons that physicians give for not treating cannabis users is that they have a higher risk of an invasive fungal infection like Aspergillosis. The Center for Disease Control and Prevention says that aspergillosis is the second most common fungal infection amid organ transplant recipients. Cases of invasive aspergillosis are quite rare. A study published by the Huffington Post said that over a one-year period, only 0.65% of organ transplant recipients get aspergillosis.
New research at the University of Michigan proved that cannabis use did not have an impact on the long-term survival rates of liver transplant recipients. The study spanned over 8 years and included 1,489 liver transplant patients, 155 that were cannabis consumers. The researchers concluded, "Patients who did and did not use marijuana had similar survival rates. Current substance abuse policies do not seem to systematically expose marijuana users to additional risk of mortality."
Short supply of organs
Besides medical reasons, others worry that marijuana users are not as reliable as those that do not use; they might not be as responsible with prescribed regimens to take care of their organs. Rather than a moral issue, these fears are more due to the short supply of organs. The head of medical ethics at the NYU School of Medicine, Arthur Caplan, has said that many hospitals are looking for some way to kick people off the list, due to the high demand. There are currently more than 117,000 people that need a lifesaving organ transplant.
Tamra Howard, 52, from Los Angeles had been rejected nine times for a kidney transplant due to her cannabis use. Howard said that her drug use in her younger years caused high blood pressure and later, kidney failure. She started dialysis in the mid-'90s, and for the next 20 years, she had bounced from one hospital to the next as she attempted to get on the transplant list.
Howard continued to use cannabis as it was the only thing that helped with the pain and she wanted to stick to something natural instead of pills. After she was rejected so many times she was losing hope. However, she continued her dialysis and kept up her medical regimen, partially to prove that a medical cannabis patient could be a good candidate for a transplant. Howard said, from A to Z, everything they asked me to do, all the tests, all the labs, everything. And they said the weed kept coming up in my system. I'm not going to stop. I had to go the extra mile to prove to them, even though I use cannabis, I can still comply. Thankfully she received a new kidney in May 2016. She believes that the passage of the 2015 California law helped change her doctor's minds. She also gives herself credit for her own persistence.
Although Howard got a happy ending that is not the case with many other cannabis consumers that need a new organ transplant. We can only hope with new research and regulations that cannabis use will no longer prevent people from getting a life-saving transplant.