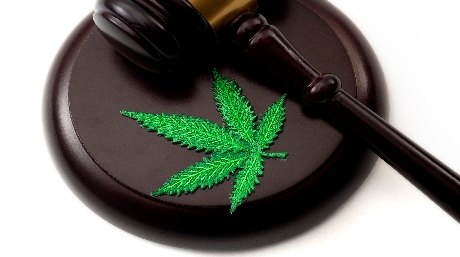 This week the spotlight is on Israel as it has made a move to decriminalize recreational cannabis use. Israel is no stranger to the herb and has served as a central hub for advancing medicinal cannabis.
The Israeli cabinet approved a plan that would impose a $270 fine to first time offenders caught smoking cannabis in public rather than incarceration. The first offense will not go on a person's criminal record. The fine gets doubled if there is a second offense, and a third offense would mean probation and a record of the offense would only be expunged after some time. Only after a person re-offends 4 times would criminal prosecution be taken. If a minor is caught consuming marijuana then they would be criminally investigated if they refuse to partake in a treatment program. Growing and selling marijuana will still be illegal. The money from the fines will be used to finance anti-drug treatment and education.
Gilad Erdan, Public Security Minister, that led the reform has said, "the government's approval is an important step on the way to implement the new policy, which will emphasize public information and treatment instead of criminal enforcement."
The Israeli Prime Minister Benjamin Netanyahu said, "On the one hand, we are opening ourselves up to the future. On the other hand, we understand the dangers and will try to balance the two."
Shifting focus from criminal prosecution of users
A committee headed by the Public Security Ministry Director-General recommended shifting focus from criminal prosecution of users to administrative fines and educational campaigns. Minister Eradan said that criminal prosecution should only be used as a last resort. The committee recommended expanding responses to cannabis use beyond opening criminal files and prosecuting users by switching the focus to education.
Israel already has an expansive ecosystem of cannabis researches, pharma, entrepreneurs, farmers, and government policies. Pharmacist and chief executive of iCAN: Israel-Cannabis venture fund, Saul Kaye, says that Israel is up to 10 years ahead of other countries in innovation in the cannabis industry.
It only seems logical that a country in which the "Father of Cannabis," Raphael Mechoulam, is based should flourish in the field. Mechoulam is credited for laying the scientific foundation that all modern cannabis knowledge is built.
The current status of medical marijuana
Israel has already invested a lot in cannabis research. The Hebrew University of Jerusalem has a multidisciplinary center on cannabinoid research. Ariel University offers a course on marijuana that covers the history of the plan's medicinal components, its legal background and rulings, the current status of medical marijuana, clinical uses, cannabis farming, active ingredients, and technologies used to provide the crop. The Volcani Agricultural Research Organization is building a national institute for medical marijuana research. Israel is also home to the annual CannaTech cannabis innovation summit that will take place in Tel Aviv on the 20-22 of this month. It's fair to say that Israel is rising to a global leader in the cannabis industry.
This year will be a big year for research as the government announced that it will be investing 2.13 million in 13 research projects that include the effect of marijuana on metabolic syndrome, preventing transplanted organ rejection, MS, and inhibiting the development of harmful bacteria. Kaye says that "It is easier to conduct cannabis research and clinical studies in Israel than in any other country in the world." This is believable when the government is supporting the cause instead of fighting it.
International companies are eager to join forces with Israeli academic and medical institutions to come up with new medications. An example of one would be a US company called Kalytera Therapeutics. They are developing a new class of proprietary CBD therapeutics and recently licensed 2 synthetic cannabis derivatives from Yissum to eventually treat osteoporosis, bone fractures, and various other diseases.
Israel is a country to watch as it is spearheading a movement into cannabis research. Their government is moving in the right direction by enabling research of the plant and removing the negative connotation it may have had in the past by decriminalizing it.