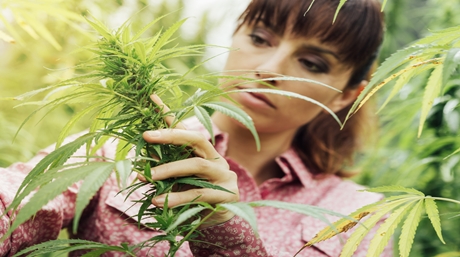 Craft cannabis is grown with a lot of love and attention for the plant and the product. Those who enjoy the more elegant side of things in life will find this traditionally produced cannabis more attractive than regular cannabis. Are you planning to grow your own cannabis? Then buy your weed seeds from the best seed bank online: Amsterdam Marijuana Seeds.
Craft cannabis is not for the masses, but for connoisseurs who appreciate good taste and aroma.
So, who uses and grows craft cannabis?
There are master growers around the world who are working on a small scale at artisan cannabis farms to make the very best product. Craft cannabis is not for the masses, but for connoisseurs who appreciate good taste and aroma.
Do you have experience with craft cannabis yourself? Share it with the cannabis community in the comments at the bottom of this page. It is always nice to read the experiences of other cannabis users.
Medical patients and craft cannabis
The other group that buys craft cannabis are medical patients. Patients with various conditions seek relief and no longer find that with regular medicines that often have many side effects. When the cannabis is cultivated, it can flower to perfection and, in this way, can be cured, producing a higher quality medicine.
Looking for medical weed seeds? Then buy them, just like many others do, at Amsterdam Marijuana Seeds. This Amsterdam seed bank has the largest collection of high-quality cannabis seeds in stock.
What defines craft cannabis? Learn more from this video.
Craft cannabis matches perfectly with a conscious and healthy lifestyle.
People who have a conscious and healthy lifestyle are also enthusiastic about craft cannabis. Do you prefer a salad bar instead of a buffet? Do you prefer to eat fresh organic fruit and vegetables instead of frozen or canned? Then craft cannabis is also your thing. Do you love chocolate? But do you opt for a smoothly-made bar instead of just a typical product from any supermarket? Then you and craft cannabis are also a perfect match.
And do you know what the best thing about craft cannabis is? You can also grow it yourself. Choose your weed seeds and immediately start growing your own high-quality cannabis!.
Looking for some Medical seeds? buy our MEDICAL FEMINIZED COMBO PACK now
---
Let us know how you grow to leave a comment below