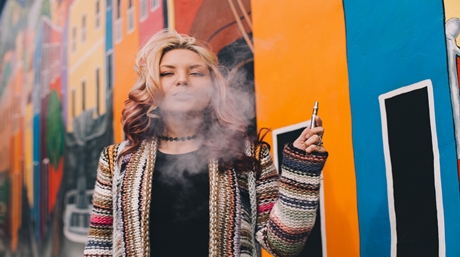 The use of cannabis wax is the most popular by vape. And vapes are available in all kinds of shapes and sizes. You thought it was hard to choose a certain cannabis strain? Wait until you have to pick out a vape pen. The choice in different vapes is amazing!
With vape pens, you have the choice in all kinds of accessories and you can set the correct heat to bring your cannabis wax to the right temperature.
The use of cannabis wax is the most popular by vape
It is not said that vaping is the best way to use wax, but many users just think that vaping cannabis wax is nicer than dabbling. A practical reason for this is that a vape pen is very easy to carry. Thes pens are very small and easily fit in your pocket or bag. That of course certainly adds to the popularity - a vape pen is just handy in size. In addition, vape pens also look very nice most of the time. They are nicely designed and have really become fashion accessories.
How does vaping cannabis waxwork?
Vaping cannabis wax works very easily with a vape pen. Just put a quantity of wax in the heating chamber and bring the pen to the desired temperature. Once this is done, the vapor will heat the wax according to the temperature setting.
A hit of a vaping pen is usually slightly smoother than when dabbing.
So first put the cannabis wax in the pen and then heat up the wax until it evaporates. Then breathe in the vapor.
There are handy, compact vapes for sale that are fantastic to take with you on-the-go (since vaping is more mobile than dabbing, this is probably the case).
Be aware that compact vape pens cannot handle as much cannabis wax as large vape pens or dabs.
A vape pen can be compared to an e-cigarette. It is an electronic device that you must handle with care. There are also vape pens where you have to set a lot of things. If you don't feel like it, it might be better to buy a vape pen with fewer features.
Sometimes less is more, and that also applies to the amount of cannabis wax that you use. Start with a little amount!&
Vape our nice and tasty CALIFORNIA DREAM FEMINIZED strain now
---
Don't forget to leave a comment below