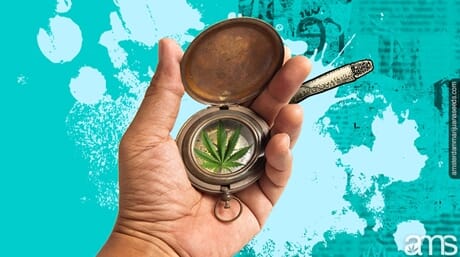 50 Things to do when you are high
| | | |
| --- | --- | --- |
| Number | Activity | Why do that? |
| 1. | Go for a Hike | Get out into nature and get a little exercise. |
| 2. | Play a Board Game | Get one of those board games in the closet. It&rsquo's time to play! |
| 3. | Learn to Play an Instrument | Learning an instrument is fun and a skill you will be able to keep for life. |
| 4. | Listen to Music | Music and being high make for a good time. If you try it, you may hear something in your favorite song that you never did before. |
| 5. | Go to a Music Festival or Concert | Take listening to music to a new level and go to a festival. If you can't get to a festival, go to a concert. Music does go great with being high. |
| 6. | Video Games | Immerse yourself in a video game. Battle bosses, get rewards, and do it all while high. |
| 7. | Watch a Good Movie | If you are high, watching a movie can enhance your high. You can lose yourself in the story, and it is awesome! |
| 8. | Work Out | Get in shape. Get that blood flowing. Smoke a joint. ☺ Exercise is good for your body. Why not do it while doing something good for your mind? |
| 9. | Start a Garden | Buy a plant. Start a garden. Get on the earth with nature and help to nurture something and help it grow. This is an activity that you can do every time you are high. |
| 10. | Learn Smoke Tricks | Learn to do some smoke tricks while you smoke. It&rsquo's fun to do while you are smoking, and it's an impressive skill. |
| 11. | See a Play | see a play. There is something special about the interaction between actors on the stage and the audience. It&rsquo's even more interesting if you are high. |
| 12. | Take Your Pet for a Walk | Get outside with your pet. Spend some time together. Play together. It&rsquo's fun and will help you bond with your pet. |
| 13. | Read a Book | There are a million reasons to read a book. We just added one more, being high. Jump into a book and exercise that brain. |
| 14. | Visit a Public Garden | There are plenty of open spaces around you. Visit one. Feel the grass under your feet. Enjoy the grass in your joint! |
| 15. | Try a New Restaurant or Visit Your Favorite | Nothing goes with getting high like feeding those munchies. Try a new place or visit an old favorite. |
| 16. | Dance | Under the stars or at a club, go dancing! Dancing can lift your spirits and be a great activity while high. |
| 17. | Go Throw a Frisbee Around | Go to a park with friends and throw a Frisbee around. Get some fresh air and have some fun. |
| 18. | Play Hacky Sack | Yes, it's such a 90s thing. But who cares? Smoke a joint, grab a sack, get friends, and have fun. |
| 19. | Play a Stoner Game | Play a game specifically made for being stoned. There are tons of them out there. They are specifically made for entertaining while high. |
| 20. | Play a Game of Cards | Pull out the cards. Light up. And have some fun with your friend or friends. Cards have a rich history of entertaining people. Join in the fun! |
| 21. | Star Gazing | Go star gazing. Lie out under the stars and let your imagination run wild. Alone or with others, this is a classic activity. |
| 22. | Sun Yourself | Night time, not your time? Go out and get some sun. Just don't overdo it. And remember to take appropriate precautions against too much sun. |
| 23. | Watch a YouTube Video | I know it's not original, but try to think of something on YouTube to watch that you are normally wouldn't. Maybe a DIY video on how to make a better pipe? |
| 24. | Clean | Clean? That sounds boring, right? Not while you're high. Getting high can make even the most boring thing into a game. |
| 25. | Read a Blog | Find a blog that interests you. Have a couple of hits and read it. You will expand your mind in more ways than one. |
| 26. | Meditate | Focus on your mind. Focus on your breathing. Enjoy your mind while you are high. |
| 27. | Yoga | This goes along with meditation. Do some Yoga. Limber up that body. Stretch those muscles. It's a fun thing to do while high. |
| 28. | Visit an Art Gallery or Museum | The focus that being high can sometimes bring lends itself to appreciating art. The vivid colors can pop and attract your eye. Enjoy the work of a good artist. |
| 29. | Go for a Swim | Go for a swim. Cool off in the summer. Enjoy the feeling of water on you while you are buzzing. Just make sure to be safe. |
| 30. | Go to the Beach | This goes with swimming, but you don't need to swim if you don't want to. The beach is fun to go to and explore. And being high can make you want to explore. There's all sorts of little creatures by the water to see. |
| 31. | Go on a Photo Walk | Photo Walks are fun. Being high is fun. The two together? Huge Fun! Mix your eye for a nice photo with your eye for a nice bud, and enjoy. |
| 32. | Enjoy a Massage | Enjoy a relaxing massage. Nothing goes along with getting high like a massage. It is an experience you should try. |
| 33. | Paint | Pull out a canvas or some watercolors. When you are high, you can create a piece of art you can be proud of. Hang it in your home and enjoy it. You created that. |
| 34. | Listen to a Podcast | Enjoy a podcast on a topic you enjoy. Mixed with being high, this can be a great time. |
| 35. | Work on a Puzzle | A jigsaw puzzle is a challenge that can exercise your brain. It can also be a fun thing to do while high. |
| 36. | Draw | Creating art while high is a great feeling. Drawing is another great activity that lends enjoyment while high. |
| 37. | Canoeing or Kayaking | Enjoy the water. Paddle your boat. Feel the freedom of piloting a boat. Mix that with a little weed, and enjoy your day. Just practice caution, as this can be dangerous while high. |
| 38. | Write Something | Writing expresses your creativity. Getting high lets you enjoy a different state of mind. Together the two may help you to produce a perfect story. |
| 39. | Do Some Crafts | Creating something is a fun thing to do. It can be even more fun while high. Crafts can also be useful around the home, so it's a win-win. |
| 40. | Surf the Web | This can be boring if you do it mindlessly. But if you have specific things in mind, it can be a good thing to do. Learning new things and discovering new places are things that can happen. |
| 41. | Do a Crossword Puzzle | Get that brain working. Doing a crossword puzzle can help to expand your vocabulary and can be quite entertaining. |
| 42. | Go See a Talk | Find something that interests you. Please have a few tokes and listen to an expert talk about it. It should be a rewarding evening. |
| 43. | Take a Bath | Life can get stressful. Have a couple of hits, and then take a nice warm bath. Let your muscles loosen up. Just get out before you fall asleep. |
| 44. | Go to a Comedy Club | Got the giggles? Go to a comedy club. We all need to laugh. Getting high and laughing seems like a great idea to me. |
| 45. | Color | Not great at drawing? Not a great painter? Adult coloring books are trendy, and you can still create something unique. |
| 46. | Cook Something | I recommend a healthy option but cook something. Just don't burn yourself. ☺ It' s's fun to do, and you get the reward of munchies at the end. |
| 47. | Film Something | Grab your phone or a camera and make a short film. Record some stuff and then try to edit it together. Who knows, you may create something amazing! |
| 48. | Visit a City or Town Cultural Center | Find out about the city or town where you live. Visit the town hall or a statue and read the inscription. Go to the Historical Society. There is so much you can learn about the place you live. |
| 49. | Learn a New Skill | Learn a new skill. You can be high and level up in life. What a great combination. |
| 50. | Make Edibles | You're high. But you won't be forever. You might as well make some edibles for when you come down! ☺ |
Go for a Hike
Get out into nature and get a little exercise. Going for a hike in nature when you are high is a great way to exercise . It is almost like they were made for one another.
Play a board game
Get one of those board games in the closet. It's time to play! Board games are a fun social activity, as is smoking weed. Mixing the two sounds like a recipe for a great night.
Learn to play an instrument
Learning an instrument is fun and a skill you will be able to keep for life. When you are high, music can sound different. You can take advantage of being high by learning an instrument.
Listen to music
Listening to music and being high make for a good time. They tie together in a great way. If you try it, you may hear something in your favorite song that you never did before.
Go to a music festival or concert
Take listening to music to a new level and go to a festival or concert. Being high at a concert or festival is a unique experience. Music does go well together with being high.
Video games
Immerse yourself in a video game. Battle bosses, get rewards, and do it all while high. Playing video games while stoned or high creates a whole new experience that can make it more enjoyable.
Watch a good movie
If you are high, watching a movie can enhance your experience. You can lose yourself in the story, and it is awesome! The characters seem more alive. The story can be more engaging. It is a great way to spend some time high.
Work out
Get in shape. Get that blood flowing. Smoke a joint. Exercise is more enjoyable for your body while high. Why not do it while doing something good for your mind?
Start a garden
Buy a plant. Start a garden. Please get back to nature, nurture something, and help it grow. Gardening is an activity you can do whenever you are high. Not only that, but the benefits of your garden will also help in life. A flower garden will bring beauty to your home and help bees (if they have access). A food garden will feed you. It is a great idea.
Learn smoke tricks
Learn to do some smoke tricks while you are getting high. It's fun to do while you are smoking, and it's an impressive skill. There are so many tricks that you can learn. There are plenty of videos on YouTube that can show you.
See a play
see a play. There is something special about the interaction between actors on the stage and the audience. Seeing a play can be an intense experience when you are high. The story, the scenes, and the actors; can be quite rewarding.
Take your pet for a walk
Get outside with your pet. Spend some time together. Play together. It&rsquo's fun and will help you bond with your pet. While I don't say you need to be high to play with your pet; it is something fun to do while high. Being high and taking your pet for a walk is fun for you, and your pet gets Exercise .
Read a book 
There are a million reasons to read a book. I don't need to list them here. We just added one more: being high. Jump into a book and exercise that brain. When you are high, reading a book can get you absorbed with what you are reading.
Visit a public garden
There are plenty of open spaces around you. Visit one. Feel the grass under your feet. Enjoy the grass in your joint! A public garden is there for your enjoyment. It is an open green space that you have access to. Being in a public garden while high is a good activity to enjoy the outdoors. Just make sure you are not going to get caught breaking any laws.
Try a new restaurant or visit your favorite
Nothing goes with getting high like feeding those munchies. Try a new restaurant or visit an old favorite. Being high while dining can be quite an enjoyable experience. Just remember not to be rude to your wait staff.
Dance
Under the stars or at a club, go dancing! Dancing can lift your spirits and be a great activity while high. I have to say that dancing while high is one of my favorite things to do.
Go throw a frisbee around
Go to a park with friends and throw a Frisbee around. Get some fresh air and have some fun. Smoking weed and playing Frisbee is a classic park activity.
Play hacky sack
Yes, it's such a 90s thing. But who cares? Maybe Frisbee isn't your thing. Maybe you enjoy a more laid-back activity. Hacky Sack and being high are two activities that go hand in hand. So, smoke a joint, grab a sack, get friends, and have fun.
Play a stoner game
Play a game specifically made for being stoned. There are tons of them out there. They are specifically made for entertaining while high. We have even compiled a list of the top 30 games to play while high, just for you.
Play a game of cards
Pull out the cards. Light up. And have some fun with your friend or friends. Cards have a rich history of entertaining people. Smoking weed and playing cards are a great way to pass an evening. Join in the fun!
Star gazing
Smoke some weed and go stargazing. Lie down under the stars and let your imagination run wild. Alone or with others, this is a classic activity. Who knows, maybe it will inspire you to learn about astronomy.
Sun yourself
Nighttime, not your time? Go out and get some sun. Getting high and sun work well together. Just don't overdo it. And remember to take appropriate precautions against too much sun.
Watch a youTube video
I know it's not an original idea, but try to think of something on YouTube to watch that you are normally wouldn't. Maybe a DIY video on how to make a better pipe? Being high while watching YouTube can be fun and informative.
Clean
Clean? That sounds boring, right? Not while you're high. Getting high can make even the most boring thing like cleaning into a game. Just get yourself into a good headspace and then let the energy from being high take over. Focus on what you have to do, and pretty soon, whatever you decide to clean will be sparkling.
Read a blog
Find a blog that interests you. Have a couple of hits and read it. Reading a blog post while high can be an enriching experience. You may discover things about the world you never even dreamt were possible. You will expand your mind in more ways than one. I have an idea where you can start.
Meditate
Focus on your mind. Focus on your breathing. Focus on smoking that joint. Mindfulness and meditation can work when you are high. You need to get to the right space and work on doing it. You will need a distraction-free area, so this is something you may want to practice solo.
Yoga
This goes along with meditation. Do some Yoga. Limber up that body. Stretch those muscles. Yoga is a fun thing to do while high. Not only that, but the health benefits can be amazing.
Visit an art gallery or museum
The focus that being high can sometimes bring lends itself to appreciating art. The vivid colors can pop and attract your eye. Feel the experience of seeing a Manet painting. Being high while at the museum is a unique experience that can be truly beneficial. Enjoy the work of a good artist.
Go for a swim
Going for a swim while high can be awesome. You can cool off in the summer. Enjoy the feeling of water on you while you are buzzing. Just make sure to be safe. Maybe this is something you don't want to do as a solo thing.
Go to the beach
This goes with swimming, but you don't need to swim if you don't want to. The beach is fun to go to and explore, especially while high. Being high can make you want to explore sometimes. There are many little creatures by the water to see and have new experiences.
Go on a photo walk
Photo Walks are fun and being high is fun. The two together? Huge Fun! Mix your eye for a nice photo with your eye for a nice bud, and enjoy. It is a great way to spend your time.
Enjoy a massage
Enjoy a relaxing massage. Nothing goes along with getting high like a massage. Relax those muscles. Work out your stress. It is an experience you should try.
Paint
Pull out a canvas or some watercolors. When you are high, you can create a piece of art that you can be proud of. Hang it in your home and enjoy it. Every time you look at it, you can remember that you created that.
Listen to a podcast
Smoke some weed and enjoy a podcast on a topic you enjoy. Mixed with being high, this can be a great way to spend some time. You can delve into a subject that interests you and can help you improve yourself.
Work on a puzzle
A jigsaw puzzle can be a challenging activity that can exercise your brain. Doing a jigsaw puzzle while high can bring together a fun and stimulating activity. It can help to develop your mind, and it can also be a fun thing to do while high.
Draw
Creating art, in any form, while high is a great feeling. Drawing is another great activity to enjoy while high. You can spend hours creating unique and individual concepts you can later appreciate or expand upon.
Canoeing or kayaking
Enjoy the water. Paddle your boat. Feel the freedom of piloting a boat. Mix that with a little weed, and enjoy your day. Kayaking or canoeing can be quite an enjoyable experience when high. Just practice caution, as this can be dangerous while high.
Writing expresses your creativity. Getting high lets you enjoy a different state of mind. Writing while high can be a creative and expressive activity. Together the two may help you to produce a perfect story.
Do some crafts
Creating something is a fun thing to do. Crafts can be even more fun while high. Crafts can also be useful around the home, so it's a win-win.
Surf the web
This can be boring if you are doing it mindlessly. But if you have specific things in mind, it can be a good thing to do. Learning new things and discovering new places are things that can happen. If you are high, then surfing the web can be an enjoyable activity.
Do a crossword puzzle
Get that brain working. Crossword puzzles can be enjoyed while you are high. Doing a crossword puzzle can help to expand your vocabulary and can be quite entertaining.
Go hear an interesting talk
Find something that interests you. Please have a few tokes and listen to an expert talk about it. Hearing a talk given by an expert can open you up to new ideas. Hearing a talk while high can make for an enjoyable evening. It should be a rewarding evening, especially if they serve food. ☺
Take a bath
Life can get stressful. Smoking some weed and having a nice warm bath can be very comforting. Let your muscles loosen up. Let your mind wander. Just make sure to get out if you start to feel drowsy. No falling asleep in a tub of water.
Go to a comedy club
Got the giggles? Go to a comedy club. We all need to laugh. Getting high and seeing a comedian will make the evening more enjoyable. Besides, no one will notice if you have a fit of the giggles,
Color
Not great at drawing? Not a great painter? Adult coloring books are trendy, and you can still create something unique. Coloring while high is a fun activity that anyone can do. You can decide on any color combination that you want. Your imagination is the only limit.
Cook something
I recommend a healthy option but cook something. Just don't burn yourself. ☺ Cooking while stoned can take a bit longer and be messier. Cooking while high is a fun thing to do. Also, you get the benefit of munchies at the end.
Film something
Grab your phone or a camera and make a short film. Being high and filming is a great activity. Record some stuff and then try to edit it together. Who knows, you may create something amazing! You might even discover a hidden talent that you didn't know you had.
Visit a city or town cultural center
There are so many civic things that we have access to. Finding out about the city or town where you live while high can be quite a fun time. Visit the town hall or a statue and read the inscription. Go to the Historical Society. There is so much you can learn about the place you live. You would be surprised at the things you can find out, even in the most remote towns.
Learn a new skill
Learn a new skill. Always be improving yourself. Learning a new skill while being high is a really good thing to do. You can be high and level up in life. What a great combination.
Make edibles
You're high. But you won't be forever. Making edibles while you are high is something you can experiment with. It'll keep you entertained and also set you up for later. You might as well make some edibles for when you come down!
Conclusion
There are many cool things you can do out there when you are high. We have provided a list of the top 50 things to do when you are stoned. There are many things from physical activity to quiet stillness. What you do is up to you, but get out there and do something. There are so many experiences waiting for you.