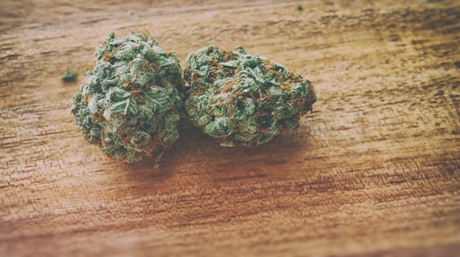 When Super Silver Haze weed won the High Times Cannabis Cup three times in a row (in 1997, 1998 and 1999) the strain was known by the name: King of Sativa. What's in a name… this strain was always at the top, is very strong and our version is even more powerfull which means you get a better harvest, it's easier to grow and the plants are bold and strong. 
ORIGIN OF SILVER HAZE 
Silver Haze finds its origin in Central America, South India, and Thailand. Silver Haze weed had its heyday in the 80's and it all started in Amsterdam. Yep, that's right! Amsterdam is where we come from. And it will not surprise you that our master breeders played an important role in the development, cultivation and perfection of Super Silver Haze.
Its immense popularity was mainly due to the delightful floaty and not-too-extreme high. Currently, the Super Silver Haze's popularity is on the rise again. Why not buy Super Silver Haze seeds from Amsterdam, where it all begun?
BALANCED CROSS
By crossing Northern Lights with the Haze strain, you get a beautiful, sticky Sativa that produces an energetic, long-lasting body high.
Enjoy its citrus aroma and a touch of earth and sweetness to it. Skunk is also one of the ancestors of Super Silver Haze which you will notice slightly. The taste of Super Silver Haze is almost just as amazing as its effect.
WHAT IS THE HIGH OF SUPER SILVER HAZE LIKE
Super Silver Haze has been named one of the best sativa-dominant strains ever bred. This strain starts to kick in with a bright, euphoric high that inspires while calming the body and dampening possible physical pains.
MEDICAL BENEFITS OF SUPER SILVER HAZE
Silver Haze weed is recommended for depression, anxiety, spasms all sorts of pains. The strain has a peppery, earthy taste and provides a long lasting cerebral buzz.
Do you want to breed SUPER SILVER HAZE FEMINIZED Buy now
---
Don't forget leave a comment below