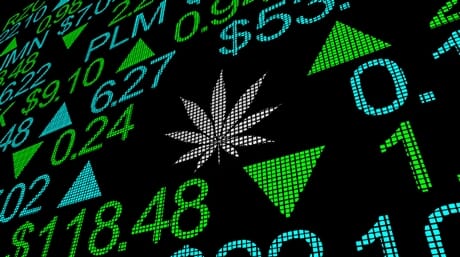 Wall Street has always proved to be an amazing scene where strange things happen when you least expect it. For instance, while 2019 was a big year that will still be remembered by cannabis smokers, a lot more seems to be coming our way in 2020.
On New Year's Eve, expectations for the cannabis industry were set for the coming year. Marijuana stocks were expected to surge, and true to that, the number of marijuana stocks continues to show an upscale. Nevertheless, it was not easy for the existing marijuana stocks to keep up with the over a billion dollar valuation. 
After looking at the 10 marijuana stocks, you will realize that a smaller number of the top marijuana stocks fought tooth and nail to keep their valuations above 2 billion dollars. Although there exists potential of marijuana stocks to invest in, the number of marijuana stocks that keep their valuations above 2 billion dollars is indeed small.
The worst that happened in 2019 in the marijuana stock market is that some estimated $40 billion disappeared into thin air. Critics argue this drastic change in the marijuana stock market was due to Canada tightening its marijuana laws. With that quick overview on the 2019 marijuana stock market, it is time to see the marijuana stocks to invest in 2020.
10 Top Marijuana Stocks in 2020
The following list of marijuana stocks to invest in this year starts from the one that which saw the least valuation to the celebrated in the top marijuana stocks in the now, highly-discussed marijuana stock market. 
Harvest Health & Recreation with $0.93 Billion
In its pro forma basis, Harvest Health (OTC: HRVSF) records some 210 operational licenses. With this seemingly huge number of licenses, only 130 gives investors the liberty to open and run retail spots in some 18 states. Although the company is spreading branches to other states, it seems to have deep roots in Arizona, which according to critics, might legalize the use of recreational cannabis later in 2020. For now, the company's value is estimated at $930 million.
Trulieve Cannabis with $1.18 Billion
In our inverted pyramid, Trulieve boasts the second largest cannabis valuation in the highly-competitive legal marijuana stocks. Under OTC: TCNNF, this company shifts its attention in Florida, a likely single-state focus that has seen the company register, $1.18 billion. 
Aphria with $1.22 Billion
Aphria (NASDAQ: TLRY) is next in the US legal marijuana stocks with an estimated stock evaluation of $1.22 billion. The company got into this top 10 marijuana stocks by using most of its resources to convince its clients in 209. The strategy worked magic for the company.
The company had to spend large sums of money in marketing itself following fraud allegations leveled against it a year earlier. Nonetheless, the winner was the company, bringing it at position 7 in the legal marijuana stock market. In order to build its brand, the company has 40 dispensaries located in Sunshine State. Perhaps, the most performing time for the company was the last quarter of 2019. During this time, the company's performance in the legal marijuana stocks was an impressive $23.6 million.
Tilray with $1.55 Billion
Although not really good news for Tilray (NASDAQ: TLRY), which for many years has seen itself brush with top sellers, it is still not bad because the company still enjoys a position in the top 10 marijuana stocks. In July 2018, the company was selling its shares at $17 per share. A few months into the New Year, the company tried to seduce more clients in vain. Today, the cost per share is a dollar below what the company was levying its clients in July 2018.
Green Thumb Industries with $1.89 Billion
With such a fitting name for cannabis lovers, Green Thumb Industries (OTC: GTBIF) prides itself in the tail end of the top 5 marijuana stocks with a whopping $1.89 billion. GTI has over 96 retail licenses that are spread over 12 states. Although the number of licenses is huge, only 34 retail locations are up and running. With those retail shops and operational licenses, the company sits over 151 million clients across the US.
Aurora Cannabis with $2.13 Billion
To start us off the $2 billion mark is Aurora Cannabis. Another nice name that relates well with the user is now trading in the legal marijuana stocks with a staggering $2.13 billion. The NYSE:ACB shed approximately $7 billion between March and December 2019. Interestingly, Aurora boasts as the largest pot producer. However, the company has many ongoing expansion projects, making it almost impossible to record higher results because a lot is diverged in the expansion program.
Cronos Group with $2.33 Billion
Cronos Group (NASDAQ:CRON) is doing all it can to keep itself among the top five. The company may not have the same pot production capacity as its peers, but it is fighting to keep itself at the top. The company received over $1.8 billion from Altria Group in the first quarter of 2019 to boost its presence. The investment seems to work for the company, which although it has limited pot production, compared with other level companies fights to remain in the light.
Curaleaf Holdings with $2.75 Billion
Another top-layer company in the marijuana stocks to invest in is Curaleaf Holdings (OTC: CURLF). If the company's acquisitions close as expected, Curaleaf Holdings will record 131 retail licenses that are spread across 19 states. The impending November elections are also likely to play a big role in the company's performance in the very last quarter of 2020.
GW Pharmaceuticals with $3.21 Billion
What a good way to sell itself in the marijuana stock market! GW Pharmaceuticals (NASDAQ:GWPH), continues to leverage on its strategy of manufacturing cannabinoid-focussed products, something that has made the company record a whopping $3.21 billion. Although enjoying one of the lofty positions in the legal marijuana stocks, the company's 2019 performance was not impressive.
Canopy Growth with $6.99 Billion
Nothing or nobody seems to stop Canopy Growth (NYSE:CGC) from scaling even higher than the $6.99 billion you have seen. The company has, for a long time retained the top position for good reasons. The difference between it and number two, for instance is close to a half of the company's 2019/2020 $6.99 billion recorded value. The company is perhaps the second largest in producing pot and records its presence in more than 15 countries apart from Canada.
How to Invest In Marijuana Stocks in 6 steps
First, it is still illegal under the Federal Law to possess marijuana. However, there exist avenues that allow people to invest in the legal marijuana stocks. The available options are Canadian Exchanges and over the counter (OTC) U.S Exchanges.
Although not all people take OTC exchanges seriously, it is still possible to invest in marijuana stocks. These six steps will help you to invest in marijuana stocks:
Do a thorough research on the company (ensure you look at the SEC filings)
Decide on the amount you want to invest
Choose your timeline
Pick your preferred broker
Buy the stock you've decided on
Keep looking for new marijuana investments and markets
We do advise you to only invest with money that you can easily miss, as nothing is as fickle as stocks! Do you already invest in marijuana stocks? Let us know in the comments.