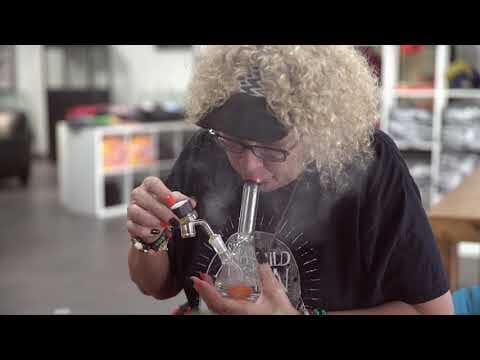 The magic happiness on Instagram these days, and cannabis has found its place on many accounts. The two make a fine couple. Cannabis culture on Insta ranges from cultivation tips to beautiful photography. Where to start on the ever-growing social network? Here are some diverse places to look at first.
Dabbing granny
There are more famous grannies around, but there is only one Dabbing Granny. What's in a name, this page belongs to an old lady with a passion for dabs.
The Dabbing Granny is an inspiration for every dabber as she shows that you don't have to be in your twenties to use a rig. She shares knowledge and adventures and often shows new products and accessories. If you follow Dabbing Granny your Insta-feed will soon be full of entertaining dab-related content. So go check this grandma out.
The adventures of our Dabbing Granny can also be followed on Youtube. You go, granny!
The weed-loving community on Instagram is getting bigger and bigger
#WEEDSTAGRAM
Typ the hashtag #weedstagram on Instagram and you will get many weed-related posts. There are videos and images of people using weed in different formats, from blunts and pipes to bongs. There are also tons of images of weed plants, handmade bongs, and cannabis cartoons. The crazier the better. This hashtag also works for Twitter, but the majority of the cannabis community is on Instagram, so there is where you can find the most diverse (and bizarre) cannabis-related content. So settle down on the couch with a nice blunt or joint and swipe and scroll your way through Instagram. There is more than enough canna-content to entertain yourself for a very, very long time.
Karl Kronic
If you love beautiful photos of cannabis then you have to see the visual eye candy of Karl Kronic. This profile features breathtaking pictures of grass from various angles.
Every photograph is impressive, and for those who like it strong and sticky, many images show Moon Rocks (buds rolled in oil and covered in jaw or kief), or Thai Sticks. Those Moon Rocks look like stones from another galaxy until the sticky inside is shown. The photos of Karl place cannabis in a whole different perspective. So don't miss this beautiful and colorful Inta feed.
Karl Kronic can be found on Twitter too. Just google his name and his visual candy will show itself to you.