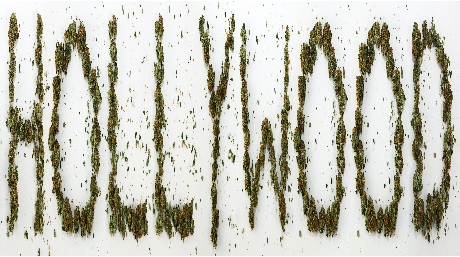 Celebrities have the power to set trends. We might not always like the crap that celebrities make popular, but it works on our behalf if they light up a doobie every now and then to help change the negative attitudes and connotations linked to cannabis. If you weren't much of a fan of these celebrities before, surely you will change your mind about them after finding out about their support for the marijuana movement.
One celebrity that is no longer with us but his cannabis spirit is still supporting the cause is Bob Marley. In 2014 the Marley family joined up with Privateer Holdings, a pot-focused venture capital firm, to announce a series of marijuana strains. The world's first international cannabis brand that is inspired by legendary singer is called Marley Natural. The Marley Natural brand also offers marijuana-infused topicals along with smoking accessories.
This next celebrity that is very fond of the herb shouldn't come as a surprise as he looks completely blazed all the time. I'm talking about rapper Snoop Dogg. This cannabis lover once told Reddit in 2012 that he smoked about 81 blunts a day(not sure if that's even possible), so it was only a matter of time before he made a business out of it. Along with designing weed-leaf socks and investing in LA medical marijuana delivery service, he has launched his own marijuana-media company called Merry Jane and his own line of marijuana called Leafs by Snoop. Snoop Dogg said, "Leafs by Snoop is truly the first mainstream cannabis brand in the world and proud to be a pioneer. LBS is blazing a trail for the industry." He also has branded vape pens through Grenco Science.
Willie's Reserve is what Nelson's own line of cannabis is named
Even at the ripe old age of 83 Willie Nelson is still promoting cannabis. Throughout the years his tolerance has really built up as it was reported in New York Magazine that he can take up to 40 hits of marijuana before performing perfectly on stage. Willie's Reserve is what Nelson's own line of cannabis is named. He has partnered with private equity firm Tuatara Capital to make his dream come true. His drive in creating his own brand was to stop big farming companies from dominating the weed industry. Nelson says, "There's money there, and anyone with any brains at all can say, why do you want the criminals to make all the money off of this when it's proven that it won't kill you unless you let a bale of it fall on you?" Maybe Willie has all his years of smoking marijuana to thank for his good health.
Whoopi Goldberg has stepped into the green limelight to promote her new company. Teaming up with owner of Om Edibles, Maya Elisabeth, they have created a line of products designed to give women relief from menstrual cramps. Their company, called Maya & Whoopi, will produce cannabis edibles, topical rubs, tinctures, and THC infused bath soaks. Whoopi's driving force to create this company came from the horrible cramps she was afflicted with along with other female members in her family.
Sound like a winning match to me!
Another famous face that is diving headlong into the marijuana business is Melissa Etheridge. Etheridge Farms will be making cannabis products available to California medical patients. Etheridge is a cancer survivor and believes she has marijuana to thank. This firm belief in cannabis is a driving force to create cannabis products. She says, "I'm right in the process of branding. There's a balm that's so good for muscles and arthritis. I have my own smoke, some edibles and some [oil] cartridges. I'm really just entering the market with what I've learned in the last 10 years about cannabis in wanting to bring a product to America that is focused on health and on wellness and how important this plant is and used to be in our medicinal system." Ethridge has even rolled out her own pot-infused wine. It's called "Know Label" and is available in California. The wine is bought from a vineyard in California and immediately after the grapes are crushed they are transported to be combined with homegrown, organic cannabis buds. Sound like a winning match to me!
Celebrities hold a lot of power within society whether we'd like to admit it or not. However, when they use their power and money to create awesome cannabis products then I'm an instant fan.