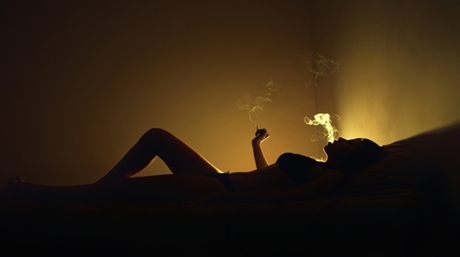 The correlation between sex and weed is something that definitely still needs to be studied, though what has been found so far is certainly interesting. Recent studies have discovered the consuming marijuana seems to increase sex drive, as well as the intensity of orgasm. A new study published by Stanford University supports these claims.
It has been widely accepted for years that using cannabis comes with a whole range of benefits, though new research appears to suggest that weed is the new hot aphrodisiac. In fact, the Journal of Sex Medicine claims that people who smoke weed have 20% more sex than those who don't use the substance. Furthermore, weed doesn't seem to negatively impact sexual function at all!
Research
The research that was undertaken at Stanford University School of Medicine was the first of its kind to look at the connection between cannabis use and sex in the USA. It used data from around 20,000 women and 23,000 men, the average age of which was 29. Furthermore, most participants were Caucasian and over 75% of them had graduated high school. The study found that the daily, weekly, and monthly incident reports of intimacy were much higher in participants who consumed marijuana than those who didn't. Of course, these findings don't tell us of any sort of causation link between sex and weed, but they definitely do hint at it.
There are lots of other studies that have been done in the realm of intercourse and marijuana, including one by NYU professor Joseph Palamar. Palamar discovered that people who smoke weed are much more likely to enjoy sex and intimacy, as opposed to individuals who drank alcohol to increase their sex drive.
Evidence
While it is true to say that there isn't really that much evidence to suggest cannabis improves sex, there is some. For example, it is pretty widely accepted that cannabis is an aphrodisiac, meaning that it can help people get in the mood. Weed seems to stoke desire in the brain, as well as reduce anxiety and pain, this combination often tends to lead to increased sex drive for all genders. Furthermore, weed can help women to achieve orgasm. Over a third of females find it hard to orgasm during sex, and cannabis has been proven to lower that number. The direct role of the CB1 receptors in the brain is to induce and stimulate euphoria and tactile sensations, which means that when these receptors are activated, individuals become more sensitive.
The findings published by Stanford University definitely make for an interesting read, though more studies definitely need to be done so that we can get more of an insight into the link(s) between cannabis and sex. Hopefully, with increased legalization and acceptance, this is closer than we think.