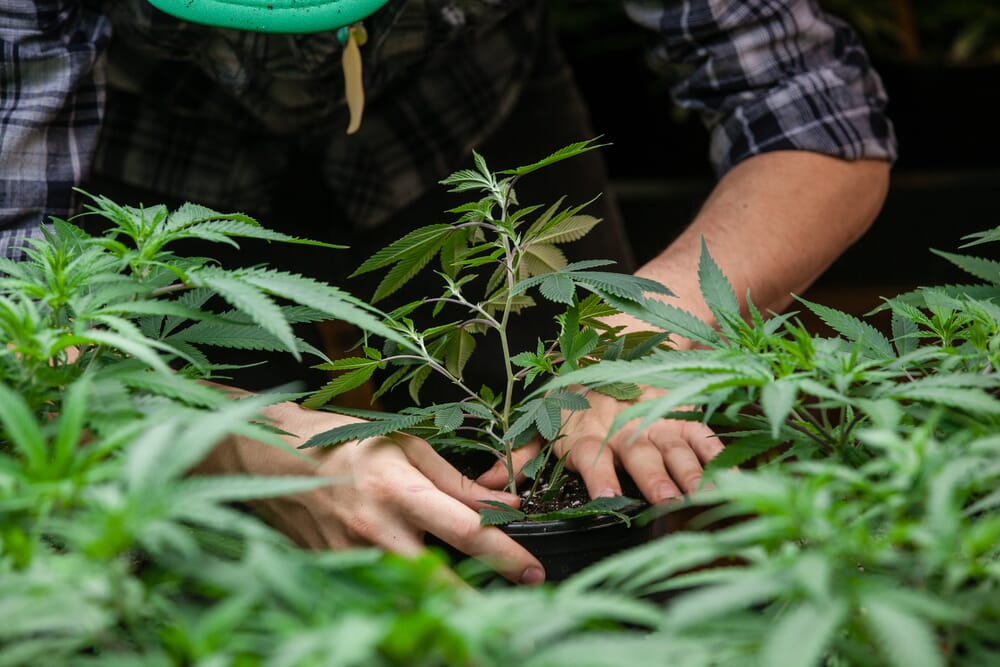 Technically speaking, making craft cannabis is nothing new, only the use of the term is relatively new to many people. This is largely due to the rise of craft beer. Just like craft beer, craft cannabis has no exact definition. It is very subjective. What can be considered as craft cannabis for one person, does not have to be craft cannabis for another person. So let's find out what craft cannabis is all about, shall we?
WHAT IS CRAFT CANNABIS?
If you google ''craft beer'' this pops up in the results: a beer made in a traditional or non-mechanized way by a small brewery. This is probably an oversimplification, but it gives a good basis for a definition of what craft cannabis is.
Craft cannabis is cannabis that is grown on a small scale. Each leaf of every plant gets the highest amount of love and attention.
CRAFT CANNABIS USES BIOLOGICAL METHODS
Craft cannabis is cultivated using biological methods and soil input, and the end product is the best weed you can imagine. Craft cannabis is not mass-produced, it is far from one-size-fits-all.
But many cannabis products that are sold as craft cannabis, are in real just normal mass-produced cannabis products. The quality is just good enough to withstand the eye test. But if you consume it, the quality is a disappointment.
CRAFT CANNABIS IS ABOUT QUALITY
There are huge grow facilities that produce an incredible amount of cannabis. The weed that comes from these plantages is more about quantity then it is about quality. It may look appealing, but it does not have the terpene profile and / or does not produce the desired effects that you would expect.
If a weed plant gets love and attention, this is reflected in the end product. Whether you smoke the buds or process the plant into cannabis wax or CBD oil... you will always notice the quality difference if you treat your plants with good nutritions and the right kind of attention is every different growth phase.
When cannabis is grown with biological methods and inputs, you can taste and smell the difference compared to growing cannabis with heavy synthetic fertilizers in a grow space that is packed with plants to just make as much profit as possible.
CRAFT CANNABIS STARTS WITH GOOD QUALITY SEEDS
A good harvest starts with high-quality seeds. Browse our online seedbank with the very best cannabis genetics.
---
Don't forget leave a message below