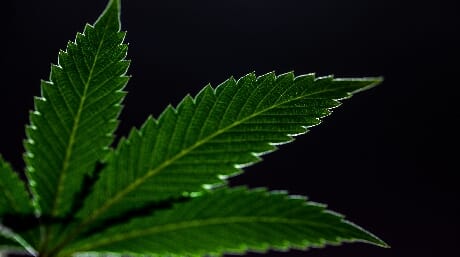 The new year is upon us and if 2017 is anything like 2016 in the world then big changes will come. There were ups and downs, but undoubtedly more people have been talking about cannabis than ever before. Let's take a look at some of 2016's biggest highlights and let downs. 
2016 started off pretty good as the first cannabis dispensaries opened in New York. Governor Andrew Cuomo signed the Compassionate Care Act just about 2 years ago which allows qualifying patients to use cannabis to alleviate symptoms. Smokeable and edible marijuana are still prohibited. This leaves patients to having access only to cannabis in the form of tinctures, concentrate for vaporization, or orally ingestible capsules.
On a lower note, the Bureau of Alcohol, Tobacco, Firearms, and Explosives (ATF) reminded us that marijuana is still illegal on a federal level when they added a question to Form 4473, the Firearms Transaction Record. This question specifically asks if the buyer consumes marijuana. Even if a person lives in a state that has legalized cannabis for either medical or recreational use, federal law prohibits cannabis users from buying firearms. This puts our fellow smokers in a bad position in which they cannot utilize the Second Amendment or they must lie about consuming cannabis.
claiming that the dispensary had violated federal drug laws
2016 was a good year for one of the world's largest cannabis dispensaries, Harborside Health Center located in Oakland, California. For more than four years the Justice Department has been attempting to seize the property that Harborside is located on claiming that the dispensary had violated federal drug laws. The action against the dispensary was due to the Obama administration's wider crackdown on medical marijuana dispensaries in the state. The city of Oakland came to the rescue when they sued the federal government to block to block the Department of Justice from seizing the property where the dispensary is located. Their valid argument was that if the dispensary were closed then its patients would have to seek cannabis illegally. After a long tug of war and appeals and this and that, the lawsuit was finally dropped by the federal government.
This past year I wrote about the petition that could have lead to the rescheduling of cannabis from a Schedule I drug to a Schedule II drug. Unfortunately the DEA denied the request to reschedule marijuana. The DEA has ruled that more research on the medical effectiveness of marijuana needs to be done before rescheduling the drug.
A historical election took place in 2016. There were 5 states that voted on recreational cannabis and 4 states that voted on medical marijuana. Arizona was the only unfortunate state that didn't pass cannabis initiatives. In my opinion, this election was the biggest moment for cannabis in 2016. This is not only because the residents of those states now enjoy a freedom that they are entitled to, but also because it speaks volumes to the world that the opinion of cannabis is changing. People's negative connotation with pot smoking is ending and they are realizing all the true benefits that cannabis has to offer.
In Louisiana, Pennsylvania, and Ohio medical marijuana was legalized
Even more states moved forward as their legislatures legalized medical marijuana. In Louisiana, Pennsylvania, and Ohio medical marijuana was legalized by legislative action. Louisiana was particularly impressive because it was the first state in the South to legalize medical marijuana.
The United States were not the only ones celebrating cannabis in 2016. Canada also made headlines when they announced their that medical marijuana patients were allowed to grow their own cannabis. Health Canada announced that their medical marijuana patients were also allowed to buy cannabis from one of their 34 licensed producers by the federal government. However, dispensaries or compassion clubs cannot legally sell cannabis for medical or recreational purposes.
Just to top off the growing support for cannabis, the Gallup poll has showed the highest support for marijuana legalization since 1969. In 1969 only 12% of the poll participants supported marijuana legalization. That number grew to 60% in 2016. At this point it is right to estimate that the support for legalization will continue to grow.
Thinking back on 2016 puts a smile on my face. Sure, there were some let downs but it has been a glorious year for cannabis. Hopefully we can hit the ground running in 2017 with more exciting things happening in the marijuana world and coming closer ending prohibition in more states and countries.