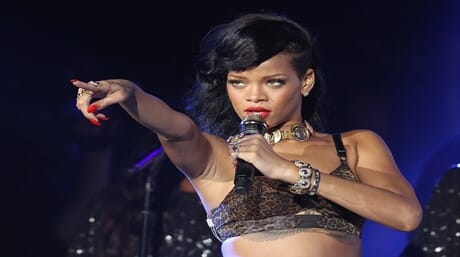 Looking for the best products for growing your own cannabis plants? Order them at AMS, your trusted seed bank from Amsterdam. Do you want to get high on Indica or Sativa? Do you prefer to grow feminized, regular, hybrid, or CBD plants? Just name it, we have it! Buy your weed seeds here.
Cannabis Celebrity: Rihanna
There are many famous people active in the wonderful world of cannabis. From entrepreneurs to activists and artists. "Cannabis Celebrities" is an ode to our favorite celebrity potheads. In this episode, we put pop diva and cannabis lover Rihanna in the spotlight.
Rihanna and her cannabis lifestyle
Rihanna may have publicly announced that she is trying to slow down her own use of weed, but she continues to lead her cannabis lifestyle.
Rihanna is a multi-talented pop singer who regularly posts pictures of her smoking or rolling a big blunt. The story goes that she was thrown once from a fancy hotel in Barbados because she used weed.
Kush rolled, glass full, I prefer the better things in life.
- Rihanna
But we think Rihanna is cool and she is a real Cannabis Celebrity! Since the beginning of Rihanna's career, the diva has been associated with cannabis. And talking about hotels: once during a tour, she accidentally set the fire alarm to go off in her hotel room because... well you can imagine why...
Rihanna's approach to smoking cannabis
There are also photos and video clips showing that Rihanna is smoking. She has a relaxed approach to cannabis. And although she tries a little to abandon her image as a party girl, everyone appreciates her for her open, honest attitude towards weed. Rihanna has developed from a pop singer into an influential businesswoman. As a public figure that openly expresses her use of weed, Rihanna is an inspiration to many cannabis enhancers.
Thanks to people like Rihanna, the legalization of cannabis is put on the map and that is why this pop diva deserves a prominent place on our list of inspiring Cannabis Celebrities. Buy weed seeds and grow your own!