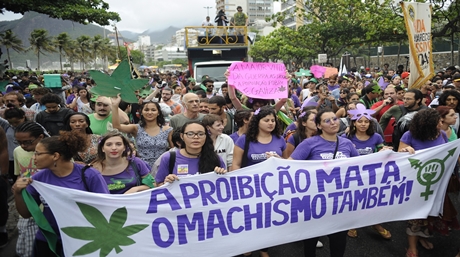 The Brazilian Senate approved a bill to allow the use a cultivation of medical marijuana on November 28th.
This was a response to an online citizen-led partition that received about 119 000 signatures. Looking to remove criminal penalties for growing, possessing and consuming cannabis for patients who received prescriptions from doctors.
Comissão de Assuntos Sociais aprova descriminalização do cultivo da cannabis para uso pessoal terapêutico (PLS 514/2017). Medida segue para Comissão de Constituição e Justiça.

— Senado Federal (@SenadoFederal) November 28, 2018
Pledged to Enforce
Before the measure becomes real it will have to go through and pass the Commission on Constitution and Justice. Then if the Senate approves the bill, it must be reviewed by the Chamber of Deputies.
This is not the only part that will affect the bill, after all of this it wi go through Brazil's President, Jair Bolsonaro, who is againts legalization and has pledged to enforce anti-drug laws.
You can read the initial text of the legislation in Portuguese on Marijuana Moment's Scribd page.
Political Discussion
Brazilian Democratic Movement (MDB) Sen. Marta Suplicy of São Paulo said evidence demonstrates that cannabis can effectively treat a wide range of conditions — from pain to epilepsy — and she stressed the importance of taking the issue seriously.
"We cannot relegate the issue to mere political discussion," she said, according to a translation. "More than anything, we need to empathize and put ourselves in the place of the other. In this way we can, as legislators, defend the true essence of health care, which is to mitigate human suffering."
The leader of Brazil's Workers' Party in the lower congressional chamber introduced a bill earlier this year that would fully legalize cannabis in the country. That legislation would establish a commercial marijuana market and allow individuals to grow up to six plants for personal use.